Paris Brown: Stop pandering to the young – the world needs grown-ups, too
To varying degrees, everyone feels sorry for Brown. But this consensus masks a more misguided trend - of well-meaning adults trying to get down with the kids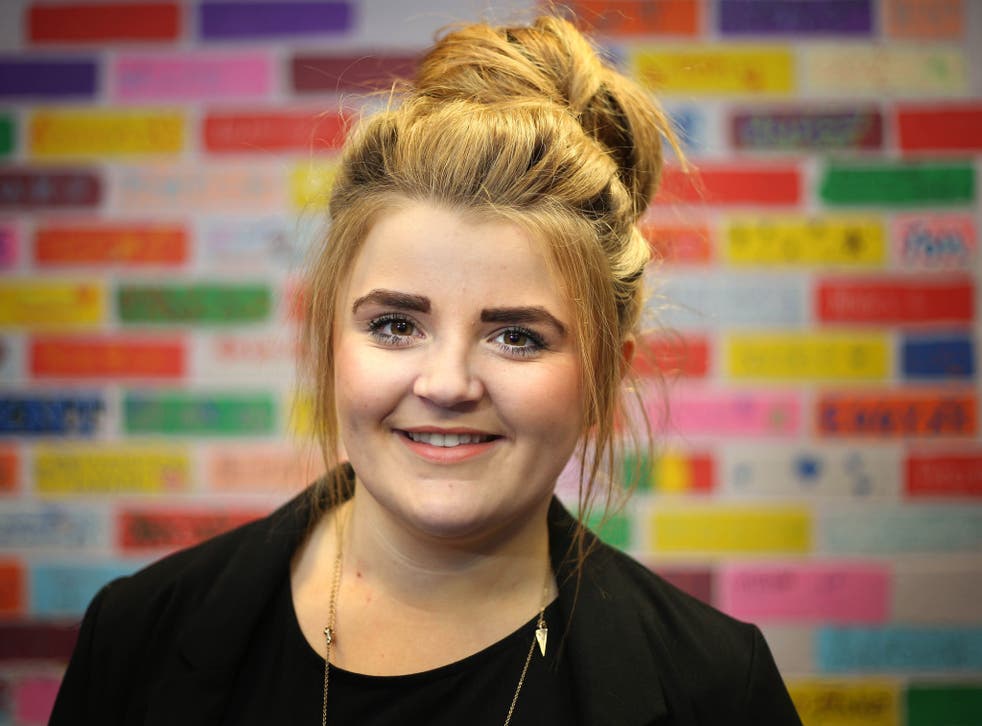 Don't you pity Paris Brown, the Youth Police Commissioner for Kent, whose tenure was even shorter than George Entwistle's at the BBC because it never actually began? Of course, you do. You saw her tearfully trying to hang on to her job. You believed her when she said she really wasn't racist or homophobic. You agreed that adolescent indiscretions should not blight a promising young woman's career. You squirmed as she announced her resignation, which was even more tearful than her initial statement. And deep down you thought, there but for the grace of God (or the requisite technology) could have gone I, or any of my offspring or teenage relatives.
To varying degrees everyone feels sorry for Brown, and a sort of consensus has settled, which consigns Brown sympathetically to the past, exhorts her not to take it too hard, and allows us all to move on. So swiftly formed a consensus, however, is dangerous because it fails to address the much bigger question posed by her five minutes of undesired fame: the misguided fetish that so many well-meaning adults have with getting down with the kids.  
It may well be that relations between the police and some sections of the younger population in some parts of Kent could be better, and the same doubtless applies elsewhere. But why anyone should think that a 17-year-old, however well she acquitted herself at interview, was the right person for a full-time job as adviser to the elected police commissioner at the rather generous salary of £15,000, defeats me.
The commissioner, Ann Barnes, clearly thought it a good idea, and to her credit, not only put her money where her mouth was – stumping up one third of Brown's pay from her own salary – but sat beside her, with an air of motherly concern, as she faced the cameras. But her whole demeanour showed that she was too young for such a responsibility.
At 17, Brown cannot vote and she cannot stand for elected office. If she were to break the law seriously enough, she would be sent to a young offenders' institution, not to prison. She is not considered an adult before the law and so not fully accountable to the public. Is she qualified to  be a full-time adviser – on anything?
It will be argued, of course, that being young, and – presumably, it was established – plugged in to the issues and attitudes of Kent teenagers was a requirement of the job. Yet if Barnes felt she needed to know more about what made local young people tick, there were many other approaches she might have tried.
It is a profound misconception that recruiting a is the only way officialdom can keep up to speed with the modern world.
She could have gone out on relevant police operations and patrols. She could have visited police-run youth projects. She could have done the rounds of schools to ask pupils about policing methods and priorities. She could have advertised not for one adviser but for, say, several young people to serve on a panel, as volunteers, with paid expenses and a modest allowance.
If she wanted full-time help on "youth issues", she should have invited applications only from over-18s. They would still be close enough to the groups she wanted to understand, but they would be adults before the law and have that extra bit of maturity which explains why 18 is the age of majority in most developed countries. Having passed that bar would have made any disavowals of youthful excesses that much more convincing. It is a profound misconception that  recruiting a tweeting, blogging, bragging teen is the only way officialdom can keep up to speed with the modern world.
Policing is not playtime – and neither is politics, where anyone advocating a change in the voting age should read, mark and learn from the misfortunes of Ann Barnes and her young protégé. Almost half a century has passed since the UK reduced the voting age from 21 to 18, a reform that most developed countries have also enacted since the Second World War. In spite of all the social change that has taken place over this time, including earlier puberty and the much greater affluence of young people, support for a further reduction is muted, or confined to self-interested parties.
There was a reason, for instance, why the Liberal Democrats contested the last election with a pledge to reduce the voting age, quite apart from trying to involve younger people in politics. They were targeting the student vote, which they did quite successfully until Nick Clegg reneged on his promise to abolish tuition fees. There are reasons, too, why Scotland's First Minister, Alex Salmond, is enfranchising 16 and 17-year-olds for next year's referendum on independence. A flattering view would be that it is because they, more than anyone else, would be living in an independent Scotland. A more cynical view would be that this is the Braveheart generation, who could swing a majority for "Yes".
Whether or not Salmond's gamble pays off, his instincts may be correct. A widespread assumption has been that reducing the voting age will increase the tally for the left – the political left being associated, by its adherents at least, with youthful idealism. Recent experience, though, has shown that a younger electorate may be more susceptible to the siren voices of nationalism. There are those in Hungary who blame a reduction in the voting age for the electoral success of the far right. 
The possibility that Salmond's extension of the franchise in Scotland will set a precedent for the rest of the UK should be resisted – not because it would necessarily favour left or right, but because 16-year-olds are not adults. In some ways, they are less grown-up than those of the same age a generation or two ago, because the majority – soon to be all pupils in England – remain in education and shoulder fewer responsibilities. We do them, and our grown-up selves, a disservice if we pander to them. 
The argument for lowering the voting age is that at 16 you can legally consent to sex; you can marry, and serve in the armed forces. With the exception of the first, though, why not turn the argument on its head and raise the qualifying age to 18, to match the legal age of majority. Paris Brown offers a one-woman reason why. 
Join our new commenting forum
Join thought-provoking conversations, follow other Independent readers and see their replies