People with mental health history should be allowed to serve on a jury
The current law openly allows discrimination against those with, or have a history of mental illness. It's vital the support for #BackTheBill continues.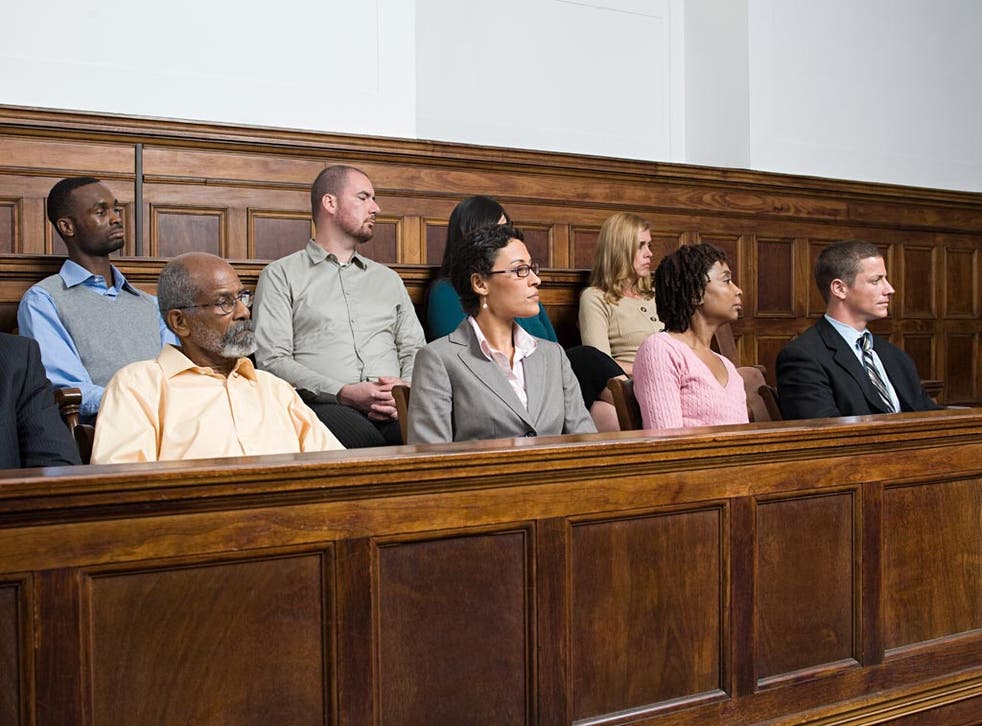 This week, a man handed a note to a judge at Southampton Crown Court explaining that he could not sit on the jury due to his extreme prejudices against homosexuals and black/foreign people. As a result, he may face prosecution for being in contempt of court.
As the law stands, a respected head teacher with a history of depression would not be allowed to sit on the same jury. Neither would a Macmillen nurse with bipolar disorder controlled by medication, nor would a retired, recovered anorexic.
Make sense? Seem fair? No. The current law openly allows discrimination against those with, or have a history of mental illness, and it isn't limited to whether or not these people can sit on the same jury as people who think it's acceptable to judge a person by the colour of their skin.
MPs who are detained under the Mental Health Act are stripped of their seat, regardless of time spent in treatment and recovery. Company Directors also have to be one of the 3 in 4 of us who have never experienced mental health issues.
However you choose to look at it, whatever excuses you can think of to explain why a history of mental health issues gets in the way of being able to make important decisions or hold any amount of responsibility, the undeniable truth is that the current law is aged, discriminatory and fuels stigma against all those affected.
It's time to change, and today we took a huge step towards something which should have been addressed long ago. Still, much better late than never.
Today, Tory MP Gavin Barwell's private members bill on Mental Health Discrimination had its second reading in the House of Commons, attracting a huge following and consequentially, #BackTheBill was a trending subject on Twitter this morning. This, clearly, is something which means an awful lot to a huge amount of people.
We recently saw the whole country open their eyes to the stunning, almost incomprehensible ability displayed by Paralympians. They did much more than 'inspire a generation' – they proved that disability is not something which should hold you back, that no matter how physically able you are, you can still participate, celebrate and be part of a team. It was more than inspiring.
Imagine if a Paralympian was told that because they have one leg, they could not sit on a jury. It would be sickening and wrong. There would be outrage.
Like physical illness can come and go, so can mental illness. The symptoms can be successfully controlled; someone who takes antidepressants to control their mood should be seen and treated in the same way as someone who takes painkillers for migraines. It's simple. Yes, there are times when the Black Dog can overshadow everything else, when we isolate ourselves and feel it impossible to think about anything beyond the next hour, or worse. In the same way, though, there are times when physical illness can impair our ability to think straight or form opinions.
We all have mental health and physical health. Either can go out of kilter at any time.

We all have mental health and physical health. Either can go out of kilter at any time. Nobody is immune. There is no justification for discrimination.
If I ever have to stand in the docks faced with a driving offence, I would much rather be judged by someone who has schizophrenia than someone who thinks women can't drive. Today, I grinned as I learnt that it was ayes all round in the Commons; the Bill now through to committee stage and changes to the law becoming tantalisingly close. Not because I'm an awful driver who sees herself inevitably at some stage standing in court wanting to be judged by a fair and representative selection of jurors, but because I believe that I, and everyone else I know who has had mental health issues have the right to be counted amongst that selection.
Join our new commenting forum
Join thought-provoking conversations, follow other Independent readers and see their replies