The Pink List opens doors and minds
Elly Barnes, who topped last year's list, is on this year's panel of judges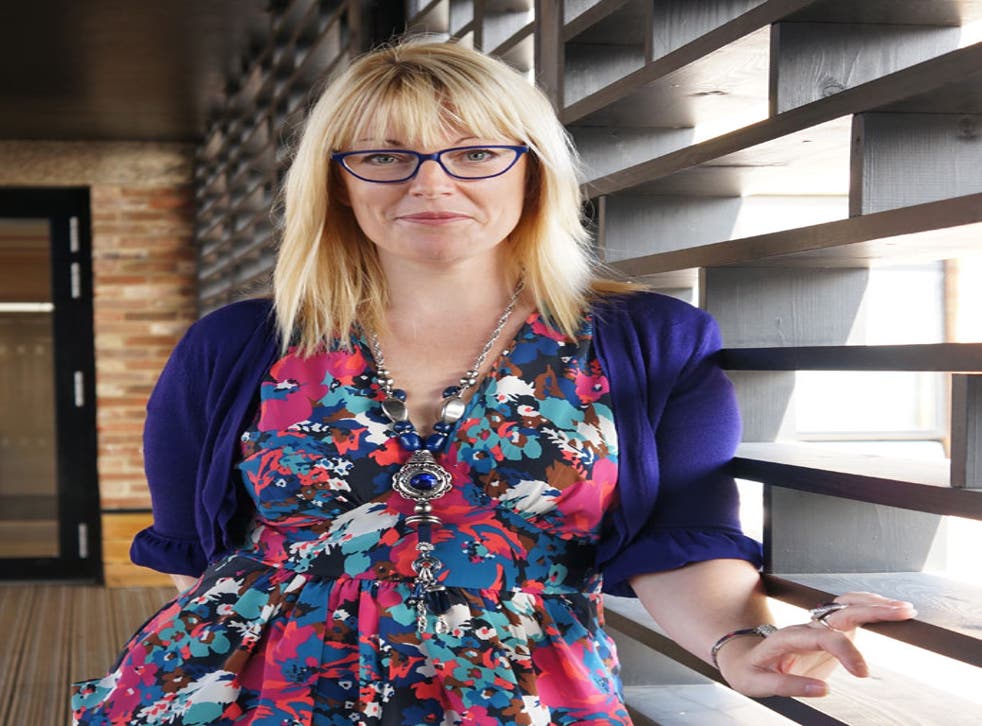 Being awarded the No 1 spot on last year's Pink List was a massive shock and overwhelming on every level. It not only gave me the confidence I needed to take the Educate and Celebrate initiative forward nationally; it was also the wake-up call to move to be a full-time LGBT advocate. I will be for ever thankful to all who voted and to the judges.
The phone call in 2011 from The Independent on Sunday said that I was on the list and asked for a photo and a few words. It wasn't until the next day that another call told me I was top of The Pink List, and to expect a car to take me to the BBC, as I would be on the news. What a breath of fresh air that was, a chance to promote LGBT inclusivity in schools and get the word "lesbian" in as many times as possible.
I had no concept of how my work was reaching and affecting so many people. To have this recognised nationally was an eye-opener and took me a long time to digest. I've had the opportunity to write articles, be interviewed in newspapers and magazines and speak at numerous events. I am now an LGBT schools adviser in London and Birmingham and freelance with my teacher training course on how to make your school LGBT friendly. I advise and support leadership teams, train teachers, co-ordinate conferences, showcase students' LGBT work from the entire curriculum at all key stages and continue to campaign for LGBT equality.
The key points to creating an enlightened environment are to eradicate homophobic language by setting sanctions; to give students facts about LGBT people and definitions of the words lesbian, gay, bisexual and transgender; and to implement an inclusive LGBT curriculum in all subject areas to make LGBT people visible – just as The Pink List does.
These things can happen only if we empower our teachers through statutory training. We can instil confidence by providing the legal back-up to support an inclusive curriculum. One teacher alone cannot do this; it has to be a whole-school approach. When students know that staff will follow up incidents, they are empowered to report bullying.
Creating an LGBT-friendly environment comes down to what we are teaching our young people in classrooms. If we are not being inclusive then we are not representing all of our learners. Therefore, to make a range of diverse people visible in the curriculum is an effective and successful strategy that counteracts bullying. Examples of projects are: Alan Turing in maths/ICT; James Baldwin in humanities, Frida Kahlo and Grayson Perry in art; Carol Ann Duffy in English. LGBT people can be black, white, disabled, have religious beliefs, are from different cultures, are queer and intersex. I am incredibly proud to be one of the eclectic mix of judges this year. My aim is to see this level of diversity reflected in our future Pink Lists, to signify our true LGBT community. This year, powerful and mighty Nicola Adams, a true role model in every sense, tops the list. What a woman!
The years of developing resources, working with numerous agencies to find the most effective ways to eradicate homophobia have been worth every second to know that we are saving young people's lives and creating cohesive and safe communities. The high profile of The Pink List has increased my ability to make positive changes in education in the two biggest cities in the UK and beyond: a direct result of being voted No 1!
For more information about Educate and Celebrate courses go to: www.schools-out.org.uk/training.htm. For inclusive LGBT lesson plans and resources visit: the-classroom.org.uk/
Join our new commenting forum
Join thought-provoking conversations, follow other Independent readers and see their replies