Polish parliament upholds ban on ritual slaughter - but it's nothing to do with Judaism
What is being perceived as the curtailment of religious freedoms may be better characterised as a victory for animal welfare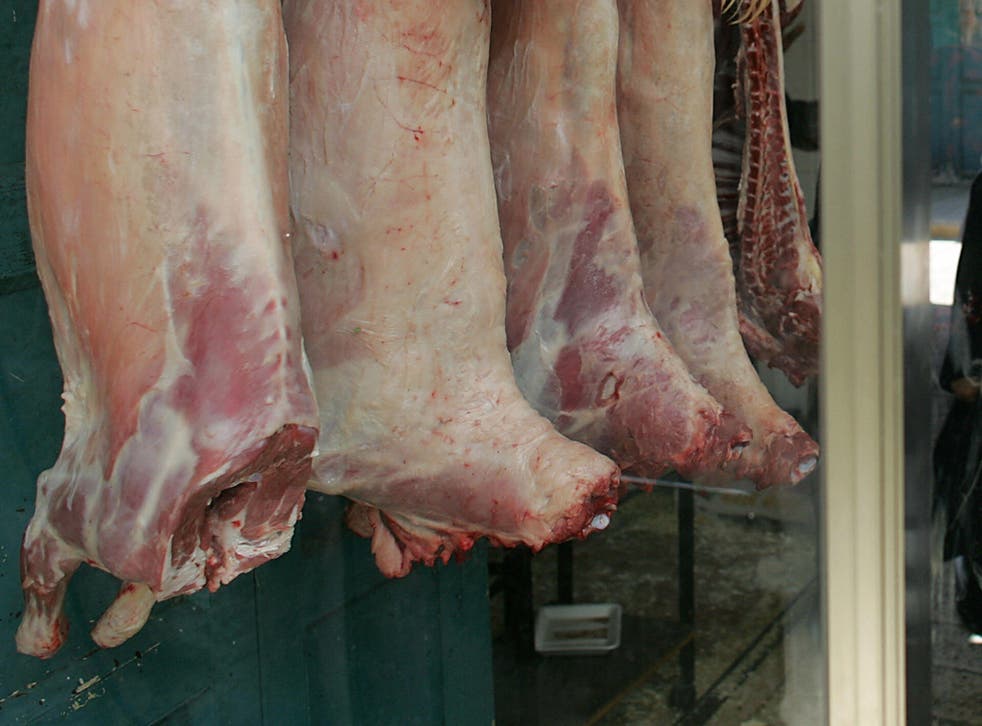 Poland's chief Rabbi has linked the Polish parliament's decision to uphold a ban on ritual slaughter to Nazi propaganda, but there has been no anti-semitic rhetoric associated with this long-running debate.
In a statement responding to a vote on Friday that blocked a government-sponsored attempt to overturn the ban on ritual slaughter, Rabbi Michael Schudrich said: "The completely untrue idea that such slaughter is cruel, or even intentionally cruel, has triumphed. This idea gained popularity in Europe in the 1930s, when Norway and Sweden banned ritual slaughter under the influence of Nazi propaganda."
The ban, which came into force in January, was the result of pressure from animal welfare groups, not neo-Nazis. Their concern was a response to a massive increase in ritual slaughter in Poland to provide meat for export to Muslim countries and Israel, not the nation's very small Jewish community.
What is being perceived internationally as the curtailment of religious freedoms may be better characterised as a progressive victory for animal welfare.
The controversy over ritual slaughter in Poland has been bubbling away since 1997, when parliament passed an act regulating the treatment of animals that included the requirement that livestock should be stunned before slaughter – a step forbidden under both Jewish kosher and Muslim halal rules.
Jewish groups in Poland objected and, in 2004, the government amended the law to allow slaughter without stunning for religious reasons. Very little Polish livestock was subject to ritual slaughter at that time.
This all began to change in 2010, when Turkey opened its doors to beef imports from the EU after a 14-year ban. With its strong agricultural sector, Poland was ideally placed to meet Turkish demand, and the 2004 ruling meant that Polish farmers could legally provide halal beef.
By 2011, up to 30 per cent of all Polish beef exports came from ritually slaughtered cattle – more than 150,000 animals – and brought in about one billion euros. What had been a tiny, specialist sector had grown into big business, to the horror of Polish animal-rights activists.
In 2011, animal-welfare groups persuaded Poland's attorney general to submit the 2004 ruling to the country's Constitutional Court on the grounds that it improperly overrode the 1997 animal welfare laws. The court agreed, and the ritual slaughter exception was struck down, effective December 31, 2012.
Seeing a billion-euro market evaporating before their eyes, it was Poland's meat producers who besieged parliament waving angry placards, not Poland's Jews.
The reaction from Poland's Jewish community has been far more diverse than Rabbi Michael Schudrich's statement might suggest. At least one prominent Jewish voice has expressed sympathy with the ban. Severyn Ashkenazy, the founder of the Progressive Jewish Community of Poland, said:
"We Jews must behave honourably and lead in kindness toward animals… Now we live in the greatest scientific century, should we not rather trust a veterinary doctor than a mashgiach [supervisor of kosher observance]?"
Jonathan Ornstein, director of the Krakow Jewish Community Centre is a staunch vegetarian and animal rights supporter, but opposes the ban on the grounds that it is unfair to outlaw one form of slaughter while allowing slaughter in general and hunting for sport to continue. He said:
"I find it hard to believe that any reasonably intelligent, thinking person can hold the opinion that ritual slaughter, as practiced by Jews, is worthy of being singled out as particularly cruel to animals… I don't accept the idea that a country where you can go out and hunt for pleasure… should outlaw a form of killing that was devised thousands of years go to be humane."
Poland's lawmakers have decided on a question that was primarily to do with public reaction to an animal welfare issue, but that had an unavoidable impact on the lives of the nation's Jews. It was a lose-lose scenario – allow meat producers to continue to take advantage of a ruling that had been solely intended to allow limited ritual slaughter for the benefit of the indigenous Jewish community, or close that door and be perceived as barbarously suppressing religious freedoms. The international reaction to their decision perhaps reveals an uncomfortable truth about our outdated view of Poland.
Join our new commenting forum
Join thought-provoking conversations, follow other Independent readers and see their replies