A Political Life: Beware the candidate who's brandishing a mug of tea or a pint of beer
Plus, a Caracas hospital with a busy patient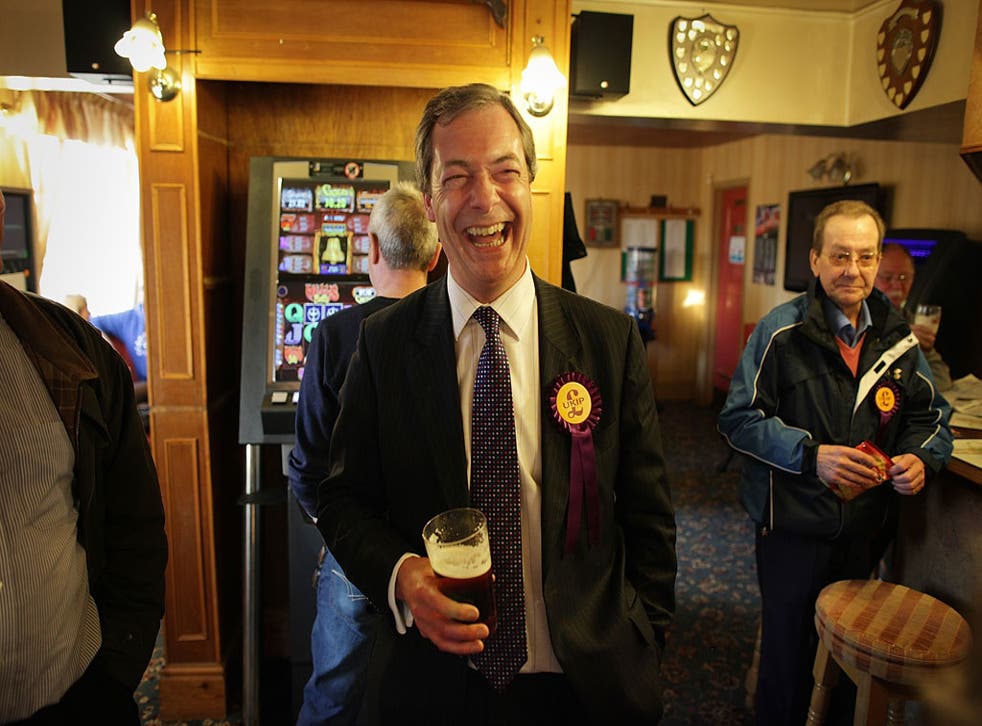 Democracy is a hurtful lover. On the one hand, we want our politicians to listen to the public, to be in touch with voters, to have the common touch. Yet the moment they court us, they seem weak, vacillating, totally lacking in the stuff of leadership. It's not so much a tightrope they walk as a game of hopscotch as they leap from one position to another.
Just occasionally a figure will refuse to play by these rules and will simply go for the populist jugular, as the comedian Beppe Grillo has done in Italy, capitalising on disenchantment with the political process and with the corruption and incompetence of Italy's politicians. I can just imagine normally sane people sneakily voting for his Five Star Movement (they couldn't vote for him directly as he has a criminal conviction for the involuntary manslaughter of three people) and thinking to themselves, "That'll show the dodgy idiots what we think of them."
But buyer, beware. I remember attending the inauguration of President Pinera of Chile in 2010. The front row in the Congress building in Valparaiso (motto "by reason or by force") was reserved for fellow Latin American presidents, and the populist Peronist Cristina Kirchner of Argentina, below, was the first to show up. She walked in and took her seat but looked poutingly upset not to have had a round of applause, so up she got, walked back out, stood around outside, waited till all the other (male) presidents had taken their place and got her security guards to start a round of applause when she came back in very regal splendour.
You see, that's the problem. There's a trick to populism. The rising cadence, the portentous silence, the quivering lip, the deliberate acceleration towards the end of the speech. Some change their accent ever so slightly – soften their consonants, abandon the glottal stop, use northern vowels. There are props, too. A mug of tea, a pint (but never a champagne flute), a cigarette, a pipe. Fag in hand, Nigel Farage does it all to perfection.
But in the end, deliberate populism is no more democratic than a beehive. It's deeply cynical.
It's the politics of Eleazar, who briefly appears in the Apocryphal First Book of Maccabees. He spies an elephant in royal armour in battle and presuming it to carry the enemy king, he runs underneath, thrusts his sword up into the animal's belly and kills it, only for it to fall on him and kill him.
Farage-style foraging for popularity is no replacement for the serious politics, and we need more politicians who are prepared to be unpopular.
Basil Fawlty, German-style
There was some sniggering at an Anglo-German dinner at the German embassy on Thursday as several tables had been named after German cities including Dresden, which we bombed so excessively/comprehensively in the Second World War. My German table companion whispered, "Don't mention the war" and did a passable impersonation of John Cleese in Fawlty Towers. Feebly, I confessed that I had never watched a German comedy. Mind you, neither he nor any of the other Germans had even heard of Borgen.
A Caracas hospital with a busy patient
It is rare for an elected head of state to die in office, and the scenes from Venezuela show how powerful was Commandante Chavez's emotional power over his people. My experience of the Chavez regime was rather mixed. In 2009, I visited Caracas to agree a joint programme to cut drug trafficking. Our ambassador and the Serious Organised Crime Agency had worked hard on the plan and the Venezuelan authorities were telling us they desperately wanted it to go forward, but everything was held up pending the personal sign-off of the President, who was busy condemning Britain for being American stooges.
Even odder, though, was my visit to a spanking new hospital on the edge of a very poor Caracas shantytown. It was beautiful, but distressingly empty. We were shown round the departments and wards with much pride, but at one point I recognised a patient that we had seen in A&E with a broken arm lying in a bed in the oncology ward and then sitting in the ear, nose and throat clinic. It seemed this was all an elaborate show.
Pedantry, not politics
I've now spent what feels like a small eternity in the Marriage (Same Sex Couples) Bill committee listening to endless inaccurate and insensitive meanderings from the opponents of the Bill who have tabled amendments with the sole intention of repeating at every opportunity their fury at the Government's "redefinition of marriage". It has been enough to make one think that politics is basically nothing more than professional pedantry.
It reminds me of my tutor in systematic theology at Oxford, Professor John Macquarrie, who would start his lecture series in his tremulous half-Scottish, half-American accent with the words, "Often people ask me what is the meaning of 'God'. But maybe we should be asking, what is the meaning of 'meaning'?"
Join our new commenting forum
Join thought-provoking conversations, follow other Independent readers and see their replies