Wiziwig has been shut down by the Premier League – but the pirates can't be kept at bay for ever
Fans want to be able to stream single games - and plenty more sites offer as much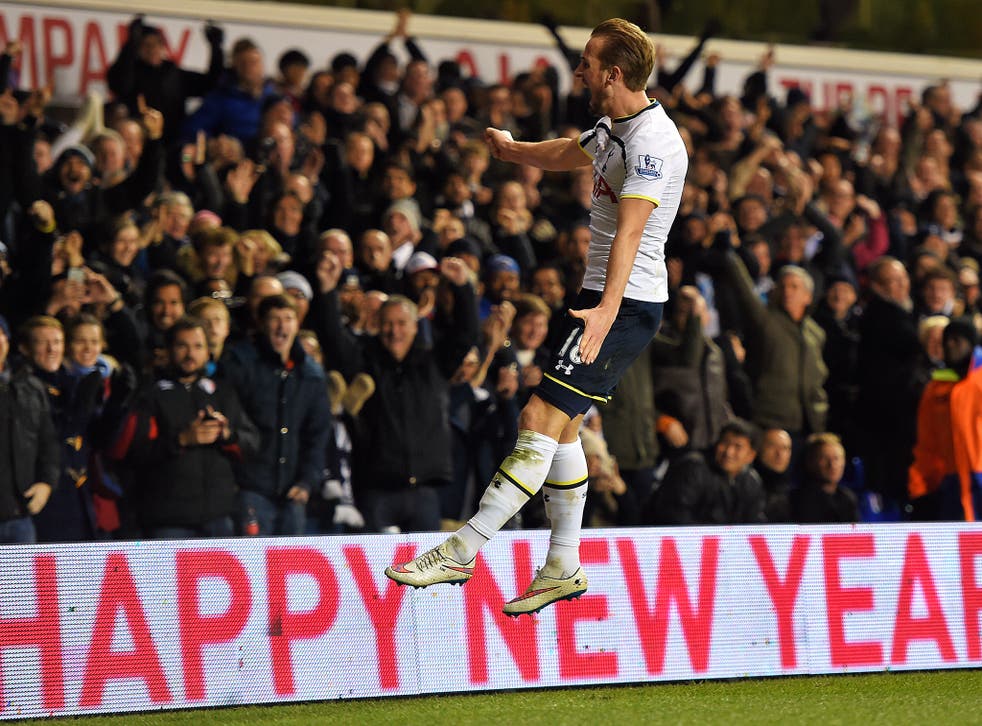 By the time Harry Kane had scored Spurs' fourth goal of five against Chelsea on New Year's Day, he'd become a Twitter meme. The face of the 21-year-old forward was Photoshopped on to images of Superman, Jesus Christ and Mount Rushmore and sent flying around the internet.
Meanwhile the lawyers working for the Premier League were playing another game – one less fun but far more financially rewarding. It was a variation of that old children's favourite, Whack-a-Mole. The mole in question was Wisiwig, a site that until January 1st led the way in offering illegal online streaming of live sport – and on which tens of thousands of fans watched Kane's heroics.
Wiziwig closed down under pressure from a concerted legal effort by sports rights holders including the Premier League. Within hours, however, sports fans were being directed to alternative sites offering the same or very similar service.
The rights to show Premier League football were sold to broadcasters for over £3bn, meaning each match is worth roughly £6.6m in the UK alone. In addition, the exclusive right to show goal clips on the internet were bought by The Times and The Sun for around £20m over three years.
Illegal downloads undermine this business model, one which has sustained the football boom of the last 25 years. If fans can stream it for free, why pay for a Sky Sports subscription? Given the stakes it's unsurprising that the Premier League has come out fighting.
But the existence of Wiziwig and other sites like it raise questions to which "Big Sport" has yet to find a satisfactory answer.
Supporters of Wiziwig put it in the same category of disruptive innovators such as Uber, AirBnB or Spotify, companies that have seek to use digital technology to undermine what they see as complacent monopolies.
This is in part a generational issue. A poll run by YouGov and Populus suggested more than half of 1,115 Americans between the ages of 18 and 34 watched pirated content. Such figures reinforce the idea that television is not the first screen of choice for the millennials, the most sought after advertising demographic. According to its own figures, the average age of a Premier League fan is 41.
Google has a warning for those who fight market forces with lawyers.
"Piracy often arises when consumer demand goes unmet by legitimate supply. As services ranging from Netflix to Spotify to iTunes have demonstrated, the best way to combat piracy is with better and more convenient legitimate services," the company noted earlier. "The right combination of price, convenience, and inventory will do far more to reduce piracy than enforcement can." The rise of the pirates suggests the next generation of football fans want something different. How many Wiziwiggers will upgrade to a Sky or BT Sport subscription? I suspect many fewer than will find other sites that deliver the same service.
The market is talking, but Big Sport and its broadcast partners are in no mood to listen. So for now they're left with Whack-a-Mole. But here is a galling statistic for them. In 2008, the number of takedown requests received by Google was 62. Last year it was half a million. That's a lot of moles.
Join our new commenting forum
Join thought-provoking conversations, follow other Independent readers and see their replies