Radio 3's audience is shrinking, but should the ratings matter?
Either it's patronising and elitist, or it's a priceless path to a musical treasure trove. Two regular classical music listeners argue it out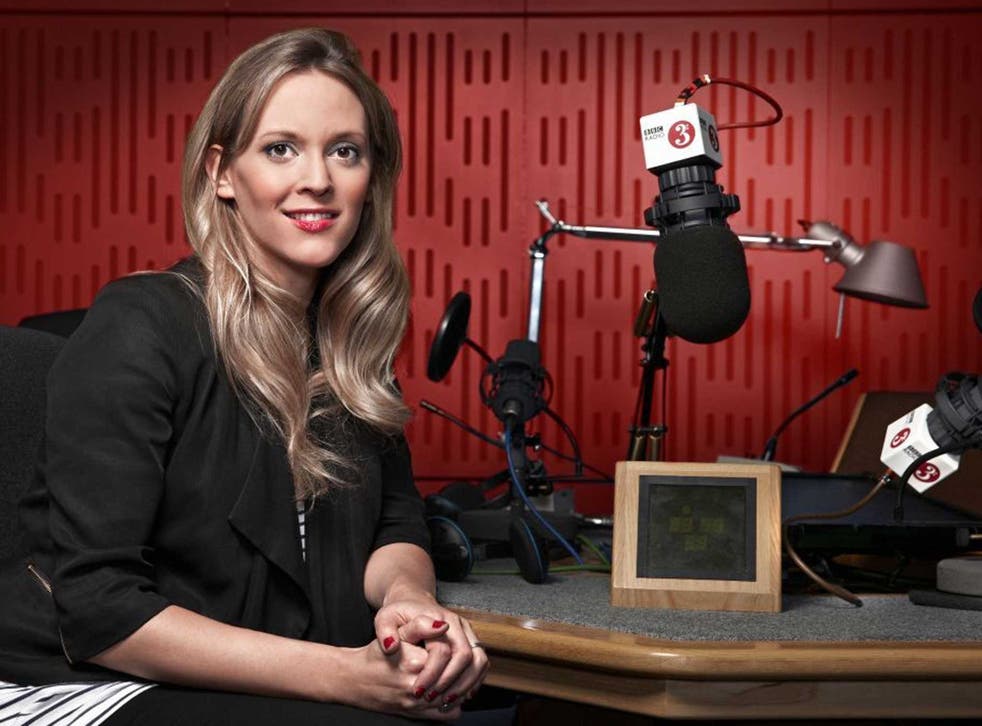 Rosie Did you start your weekend listening to Radio 3? If you did, you'll have heard Mahler's Ninth Symphony. You might however be hooked on Classic FM, which played Bach, Rutter, Gershwin and Mercadante. And not just snippets, either, but the full works. Is there a huge amount of difference between the two? The thinking is that Radio 3 has become so similar to Classic FM, what with its phone-ins and charts, that, well, it might as well be replaced by it entirely, saving the licence payer quite a lot of money.
Claudia Yes, thanks to Radio 3 – like thousands of others, including those who cannot leave their homes – I was a part of the audience for a live performance, with all the excitement that comes from witnessing a creative act. This is not the same as listening to a stack of discs from a list of safe bets. Commissioning, performing and broadcasting both new and established live music is Radio 3's outstanding and underrated achievement, helping to drive live music in the country as a whole. It's not profitable, but it creates jobs and invests in new artists.
Rosie Yes, but the sad truth is that fewer and fewer music fans seem to be turning to Radio 3, whose figures have just dropped below the magic two million mark. This while the Classic FM figures are 5.6 million. I know that the audience is not perhaps the same, but there is some crossover surely. The boot is really put in, however, by 6 Music, the digital-only station that was threatened with the chop in 2010 but was saved by its popular support, and whose listenership is now set to overtake Radio 3. This is a station beloved by music experts for its uncompromising playlists. Have Radio 3's listeners deserted it for getting too Classic FM-ish and gone over to 6 Music?
Claudia Popularity is rarely a reliable indicator of worth, nor does it guarantee a musical heritage for the future – although I am impressed by the 300,000 BBC Proms tickets sold last year to 88 concerts by the BBC's own orchestras and visiting ensembles. Again, that's the BBC making music happen. Some disappearing listeners are enjoying music in ways that did not exist a few years ago – online and via downloads. And yes, others may be irritated by phone-ins and phoney lists: but they can also feast on a week of Sergei Ivanovich Taneyev (1856-1915). Bet they won't find him on 6 Music or Classic FM.
Rosie

Actually, I think as far as the licence fee is concerned, popularity is an arbiter of worth. Or one of them. To quote Huw Weldon, arts guru and first editor of Monitor, the aim of the BBC should be "to make the popular good, and the good popular". If listeners are deserting Radio 3, then something is awry. Maybe it should abandon the renditions of Schubert's Trout Quintet and clamber to the high ground, leave the FM dial and stick, online, to Peter Maxwell Davies. Educate those who want to be educated into "difficult" contemporary work. Is that too patronising? Or – a radical thought this – merge with 6 Music, which follows quite a lot of the same sort of playlists – folk, world and so on. That might maintain audiences and save money.
Claudia Radio 3's budget is so weeny (6 per cent of the BBC's radio budget, which itself accounts for just 17 per cent of the licence fee) that cost-cutting is not an issue: the entire Proms season costs only about the same as a high-profile television presenter's annual fee. As for Wheldon's vision, that is for the network as a whole, and different parts have different jobs, according to their skills. The joy of radio is that nothing separates one station from another but the twitch of a dial: if you fling "serious" music into the online outer atmosphere, you deprive new listeners of the serendipitous find. And Rosie, are you really confident that a merger with 6 Music would do full justice to a repertoire going back 500 years and incorporating works sometimes several hours long? Big pictures need big walls.
Rosie When 6 Music was threatened with closure, it forced itself to review what it is, what it is for, and who is listening to it. It was the best thing that ever happened to it. I am very fond of Radio 3. It wakes me up every weekend. And I love the Proms. But to see it flailing between the popular and the esoteric, and losing listeners by the sackload because it falls in the middle of both, is like seeing a long, grisly car crash in slow motion. And, by the way, please can the BBC stop funding six orchestras. This is not what the licence fee is for. Hire musicians, continue live music, but abandon this financial millstone. Would this be a danger to the Proms? Are you kidding? Can you think of a more attractive sponsoring option? Radio 3 simply needs to pay heed to its declining listeners – which after all are its only yardstick – and face the music. Which music it has to face, it must decide.
Claudia Up against two other BBC rock and light music stations and dozens of commercial rivals, 6 Music was right to rehone its distinctive profile. But Radio 3 has no stablemates: if it goes, classical music has no independent, dedicated space. Music is a living artform: it needs players who work as a team, not by the hour. The natural conservatism of sponsors or advertisers would threaten innovative programming – the tame playlist of the commercially driven Classic FM proves that. I don't believe the radio audience for classical music is declining: it has just found other ways to listen. And it likes to be stretched, not sold stuff.
Claudia Pritchard writes on classical music and visual art. twitter.com/@claudiapritch
Rosie Millard is a journalist and author. twitter.com/@rosiemillard
Join our new commenting forum
Join thought-provoking conversations, follow other Independent readers and see their replies