Rolling Stones: It's only rock'n'roll, but it could be a lot better
The Stones have become their own tribute band, and the reverence with which they are treated is more about nostalgia than music. Time to change the record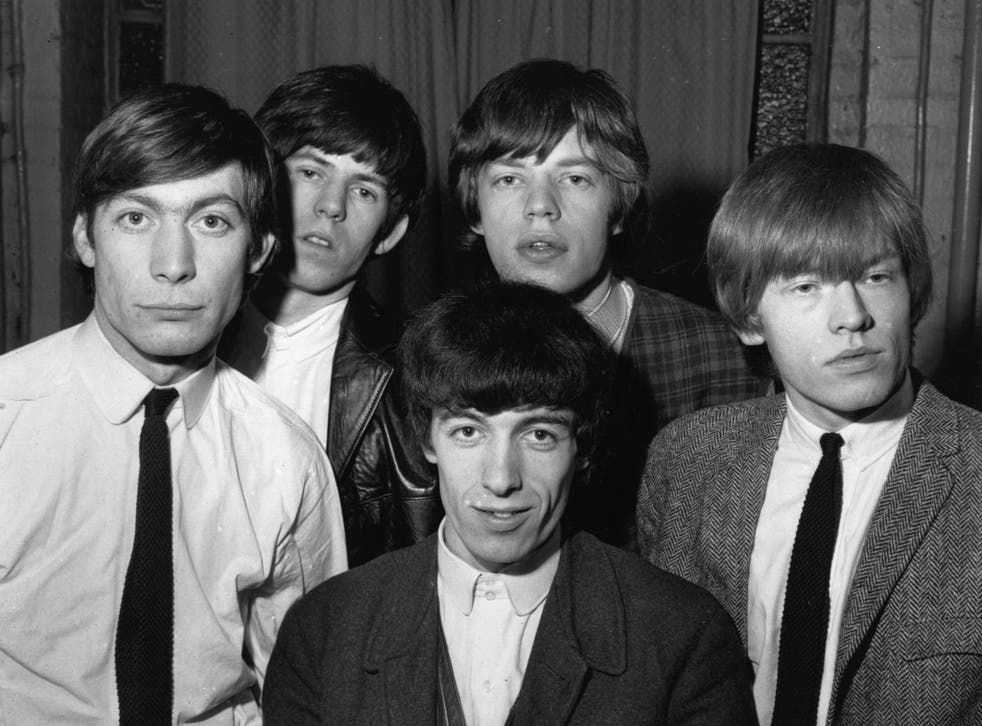 The average middle-aged man, asked to pronounce on the nation's attitude to popular music, would probably maintain that rather too much attention is paid to inane r&b of the "Booty Call by Missy Blackeyes (feat. Terminal Man)" kind. On current evidence, that middle-aged man would be wrong, for the media landscape of the past few days has been engulfed in a tidal wave of 1970s and 1980s rock nostalgia.
The Rolling Stones, having played to 150,000 enraptured fans at Glastonbury, moved on to an equally enthusiastic audience at Hyde Park. Not content with lavish encomia to Mick, Keef and the boys, one Sunday newspaper devoted an entire features spread to a piece by a former England cricketer who admitted to seeing Bruce Springsteen in concert no fewer than 85 times, and an interview with the former Dr Feelgood guitarist Wilko Johnson, now sadly dying of pancreatic cancer.
The process by which bygone rock music became a part of the UK heritage industry is a long, and from the angle of the social historian, exceptionally interesting voyage of discovery. Until as recently as the late 1970s, rock was still essentially beyond the upper-cultural pale and a kind of cordon sanitaire was in place to keep very much serious mention of it out of the newspapers. I am just about old enough to remember the considerable fuss in August 1977 when The Times' obituaries page chose to lead with a tribute to Elvis Presley rather than a distinguished churchman who died the same day. This, commentators maintained, was a flagrant dereliction of cultural duty: blue suede shoes were of no account when set against the achievements of Archdeacon Chasuble.
Come the 1980s, on the other hand, newspapers had discovered the existence of the youth market, if only because their staff were now recruited from the generation that listened, or had listened, to this racket. Moreover, in the cadre of youngish journalists such as Charles Shaar Murray and Jon Savage who made their reputations in the 1970s music press, they had a ready-made talent pool to draw on. Hence, a quarter of a century later, the unutterably bizarre spectacle – bizarre, that is, to anyone who remembers the paper from its Thatcher-era heyday – of The Sunday Telegraph pronouncing sober judgement on the merits of Dr Feelgood's immortal 1975 album Down by the Jetty.
In case this sounds like the worst kind of cultural snobbery, I should say that I still possess an original vinyl copy of Down by the Jetty and would continue to play it were our record player not short of a working stylus. But it is worth asking, amid these constant invocations of the godlike genius of Mick and Keef, and Bruce and Wilko, and all the other old gentlemen whose autumn tour ads clog up the pages of the music press, just exactly what is being celebrated here and why. I watched that part of the Stones' performance at Glastonbury which the BBC was allowed to broadcast and it seemed fairly clear that we were in the presence not of Dionysiac myth, or even the last over-amplified shreds of some infinitely ancient revolt into style, but of a band who have effectively become their own tribute act, who last made a decent album in 1978 (Some Girls), or possibly even 1972 (Exile on Main Street), hollering songs that are not, when you stop to think about it, actually about anything.
What, to particularise, are Sir Mick's lyrical fixations? Well, er, the laydeez, and the odd bit of Satanic posturing, not to mention some heavens-what-an-old-rogue-am-I midnight rambling in search of, well, presumably the ladeez again. They don't do underage-sex "Stray Cat Blues" any more – a gesture to the moral tenor of the times for which I gather we are all supposed to be jolly grateful – and may even have dropped "Under My Thumb", that paean to sexual equality, from the set-list. It is not that the Stones are morally deplorable – for when was rock and roll supposed to edify or uplift? – merely that what remains is pretty questionable as art. Most of the Beatles' finest songs were narratives – think of the lyrics to "She Loves You" - whereas Sir Mick, even now, is still whooping about those Puerto Rican girls who're just dyin' to meet ya.
Naturally, there are some distinctions to be made. The sexagenarian in the Hyde Park throng is not in the least concerned with "relevance". He, or she (but predominantly he, I should say) is merely recalling the first chunky chords of "Jumpin' Jack Flash" issuing out of a transistor radio in 1968, or remembering teenage rebellions sparked off by a man whom the late Sir William Rees-Mogg, having interviewed him for World In Action, defined as "a right-wing libertarian – straight John Stuart Mill". Similarly, one can see exactly why several generations of American rock fans have bought shares in Springsteen Enterprises, for his best music taps into a much-mythologised vein of 20th-century stateside life that runs all the way back to Steinbeck's The Grapes of Wrath (and significantly, Springsteen's album The Ghost of Tom Joad name-checks Steinbeck's vagrant, dispossessed hero). On the other hand, if we are going to make such a substantial emotional investment in bygone rock'n'roll – a process which, necessarily, involves large amounts of mythological baggage being brought along for the ride – then it would be good if that music had at least some faint connection to the world we inhabit.
This month's issue of Mojo carries an interview with Neil Tennant of the Pet Shop Boys, a band only three-fifths as hoary as the Stones but plainly intending to be around for a good few years yet. Literate and intelligent, Mr Tennant reveals, among other things, his love of Evelyn Waugh and the stimulus offered by David Lodge's novel Nice Work for a song called "Love is a Bourgeois Concept". The point about the Pet Shop Boys, close inspection of lyrics reveals, is that they combine gargantuan sales with the faint, and sometimes not-so-faint, hint of subversion.
Oddly enough, this music fan would prefer to see Neil Tennant and collaborator Chris Lowe emblazoned all over the newspapers, rather than Mick and Keef, rock's undead, winched up gibbering from the vault. It's only rock'n'roll, and I'm sick to death of it. Or rather, I can tolerate the music while deeply resenting some of the altogether bogus cultural uses to which it now gets put.
Join our new commenting forum
Join thought-provoking conversations, follow other Independent readers and see their replies