Like Samantha Cameron, I know what it is like to have a desperately disabled child. So why is her husband making it harder?
That respite care that the Camerons depended on for their sanity is being cut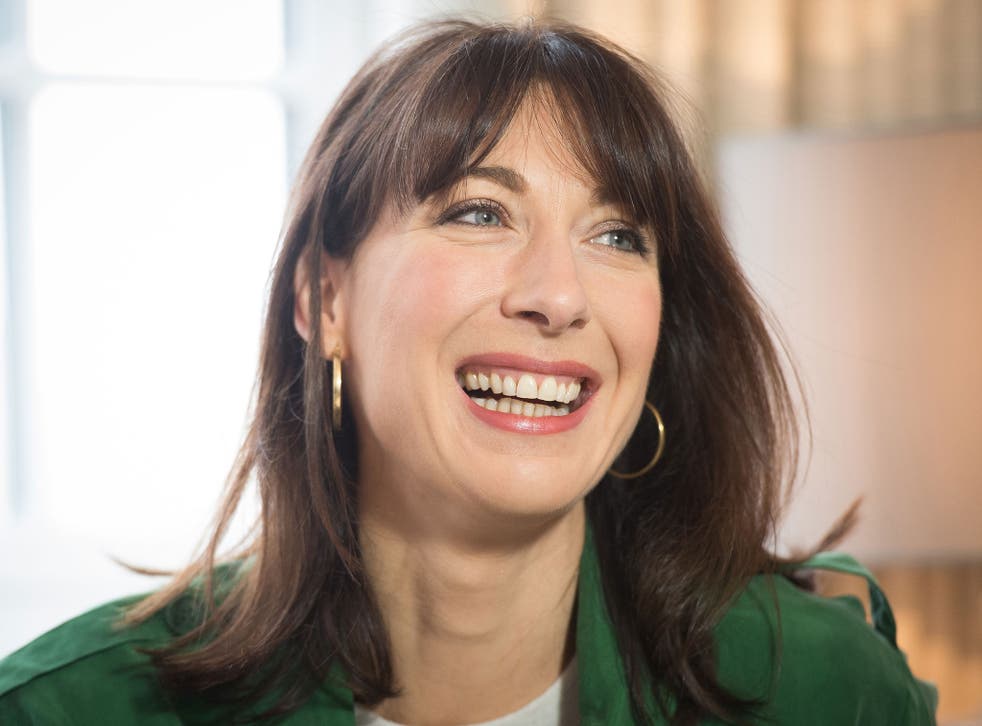 Samantha Cameron has given her first interview in years and "finally" revealed all to the Mail on Sunday about how she felt when her disabled son, Ivan, died.
Politics is a battle of personalities, so I don't feel cynical about this. I feel matter-of-fact.
As the parent to a "desperately disabled" child - as David Cameron described his son in the recently televised leadership debate - I know first hand how people find parents like me inspirational. People say they could never do it - they are wrong. I'm a parent and no different to every other parent; if your child is hurt you take care of them. That doesn't make David or Samantha Cameron - or me - better than other parents.
But, public perceptions are important in winning elections. We'd hope a politician wouldn't use his wife in this way in the run up to a General Election, but surely we all know some would. So the shock that some express is a bit lost on me. There is a far bigger issue at hand here. And, because his son died, major news outlets and politicians of any party shy away from discussing it.
I don't have those qualms.
There is something really wrong with David Cameron.
I would say that about any parent of a disabled child who would go out of their way to make the lives of other disabled children worse. There is a complete lack of compassion in the man or lack of understanding of the real world that should genuinely worry us about voting him back into power.
David Cameron not only allows but enacts legislation that hurts children. If elected again, it will only get worse. Last week, the BBC reported on a leaked document which said that the sick and disabled will bear the brunt of future Tory austerity cuts. According to them, the Tories will:
Restrict Employment and Support Allowance
Tax disability benefits
Cap benefits nationally
Include Council Tax Support in the benefits cap
Restrict Child Benefit to two children
In the article, Samantha Cameron says, "[By] the end of the first year we'd both been working and Ivan needed 24-hour care. We were totally shattered and pretty much at breaking point." Then, she said that they were "saved" when doctors noticed they were struggling and provided respite care for Ivan at night.
That respite care that the Camerons depended on for their sanity? Local councils are cutting that too. In my local council, Lambeth, we received word earlier this year that the vital holiday respite play scheme that May and all the other children at her special needs school use may no longer receive funding after this Easter. Last month, the Independent reported that, "More than one in three councils in England and Wales has cut spending on "portage" services for young children in the past year; one in five no longer has any service at all."
The government can wipe their hands of this by claiming that local councils make local decisions, but when their budgets are slashed by 40 per cent, something's got to go.
Most people would not deny a "desperately disabled" little girl and her mother who has leukaemia the benefits listed above, but the image the Tory party press on the nation is not of us. Or, of Ivan and his parents. Instead, the party is happy to run Samantha Cameron's story in a tabloid that encourages the electorate to believe that it is scroungers and liars who take advantage of the benefits above.
So, here we are. May is six years old so she can't hold down a job. But, her mother did, until she was diagnosed with cancer that is. She worked as a teacher for over a decade in London's inner city schools.
We are the real face of these cuts.
In the article, the journalist writes, "No one can fault the compassionate credentials of a couple whose courage and devotion to their disabled son Ivan moved the entire nation..."
I can.
This is the most shocking element to this story. Where is the compassion?
This article originally appeared on www.mamalewis.com
Stacie tweets at @stacie_writes
Join our new commenting forum
Join thought-provoking conversations, follow other Independent readers and see their replies