The scandal of British food poverty shames us all
In the making of a film on the rise of foodbanks, this Labour & Co-Operative MP saw a side of Britain many don't believe exists - where hunger is a fact of life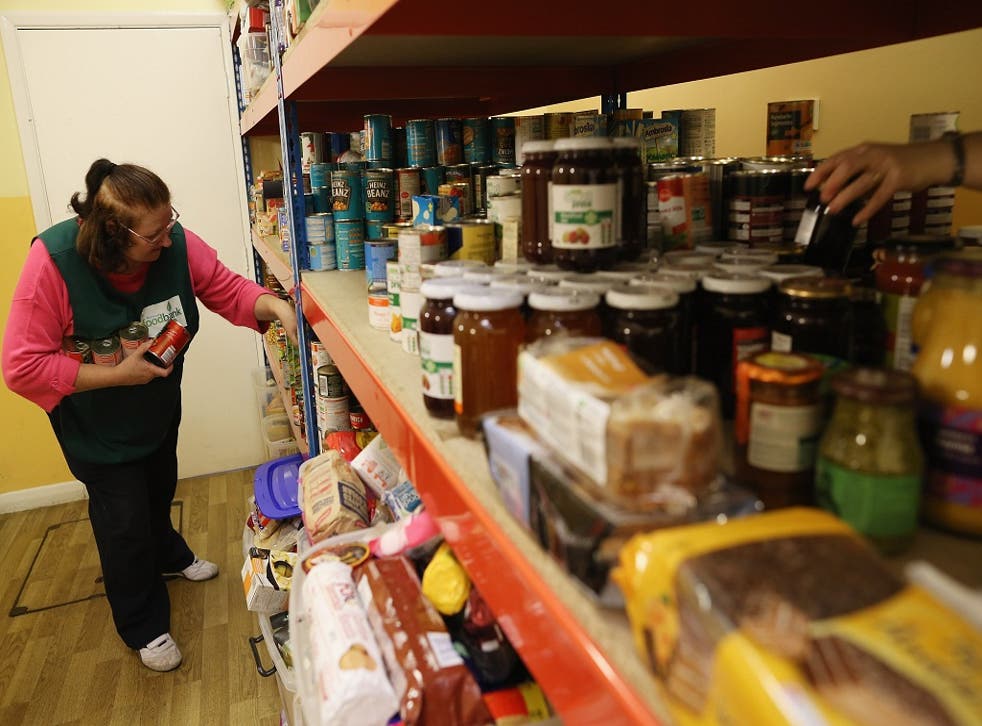 Today I am showing my short film titled Breadline Britain for the first time at the Food for Real Festival in Liverpool. My film focuses on the scandal of rising levels of UK food poverty, the experiences of volunteers running foodbanks and the members of the public who secure donations and supplies.
In 2008/9 26,000 people in the UK relied on emergency food aid from a foodbank; which was 26,000 too many. By 2015 that figure is set to reach the truly shocking figure of half a million. Last year the largest foodbank organisation The Trussell Trust fed 130,000 people, including 20,000 children. While leading charity FareShare feeds 36,500 people a day through their network of 700 charities.
On the surface one of the causes of increased food poverty is obvious. The price of food is rocketing and last year food inflation in the UK was the highest in the EU outside Hungary. Over the past 5 years prices have gone up by 12% in real terms, with the cost of essentials like fruit, milk, cheese and eggs rising as much as 30%. This affects us all and last year put £233 onto the shopping bill for a family of two adults and two children.
Yet unsurprisingly Government figures show that lower-income households are being hit the hardest by price rises, now spending around 15.8% of their income on food — nearly 3% more than the average household.
Apply this to Jobseeker's Allowance for a single adult (currently no more than £71 a week) and you are left with little over £1.50 a day for food. It just isn't possible to eat healthily and properly on such a small amount.
One of the reasons I made the film is to end the myth that food poverty in the UK doesn't really exist. Since I started talking to people about foodbanks and food poverty, I was shocked by the number of people who refuse to accept that this is a reality in Britain today.
All too easily I have had people dismiss food poverty as an affliction of the workless and idle, insinuating that it is a way of life only for those who choose it. Yet the reality couldn't be more different. Most people who rely on food banks are there through no fault of their own.
Heartbreaking
I've visited a number of foodbanks and spoken to many users of the centre; their stories are heartbreaking.
In my film you hear from Patricia who until recently has been in work all of her life. She was in the same post as a book keeper for 22 years before she was made redundant in her mid 50s. In the last 13 months she has found just 2 months of work despite making hundreds of job applications. She is really struggling to get by.
I met a man just a week out of hospital after heart surgery and who'd had his benefits stopped while in hospital after a health visitor gave him a food voucher. He walked 9 miles to a foodbank having not eaten for 2 days.
A mother who was in a refuge for victims of domestic violence who was struggling to feed her 3 year old and the single dad who despite having two jobs couldn't feed his 3 children because of having to pay for emergency repairs to his flat (his landlord refused to pay).
In my film I try to highlight that the cause of food poverty is more than just a side effect of increased unemployment. The Trusell Trust estimates that fewer than 5% of its foodbank users are homeless, finding that many are actually working families who are struggling to make ends meet. For many food poverty is the product of a toxic combination of low wages, austerity economics, spiralling food prices and lengthy delays to benefit payments, all of which should concern us.
As well as highlighting the fantastic work that many charities are doing to fight food poverty, stepping in because the Government refuses to help, I hope my film encourages more people to get involved with these organisations. That we have allowed a situation to develop where, in one of the world's richest countries, people have to rely on foodbanks is scandalous.
Join our new commenting forum
Join thought-provoking conversations, follow other Independent readers and see their replies