Scottish referendum results: The independence question is resolved for a generation at least
Our campaign succeeded because we offered what most Scots actually want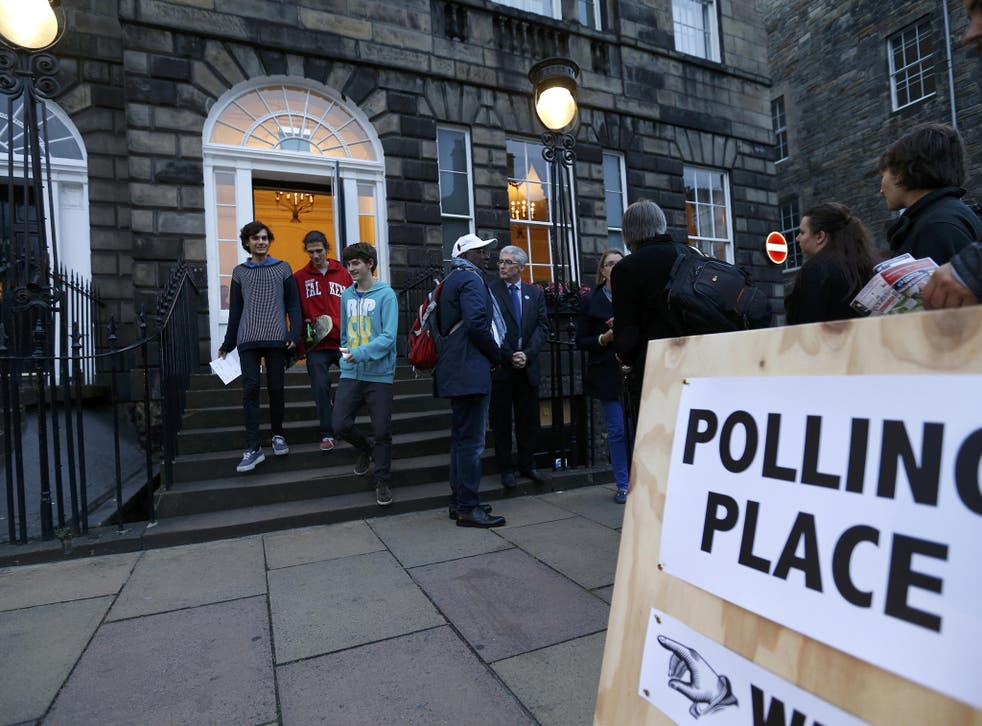 Yesterday as Scots we voted to maintain our 307-year-old union and bring faster, better, safer change to Scotland than would have been achieved by separation. I am proud that we have reaffirmed all that we have in common and that binds us together across the UK.
This decision represents the sovereign will of the Scottish people. In overwhelming numbers - with turnout of over 85 per cent - Scotland has spoken and it now falls to all politicians to listen and to act. Both the unprecedented turnout and the decisive 10 per cent margin of victory resolves the independence question for a generation at least.
This has been a truly invigorating campaign. Tens of thousands of volunteers across our nation came out to campaign to keep Scotland in the UK. I would like to thank each and every one of them for all they have given and the difference they have made. Without their tireless efforts, this achievement simply would not have been possible.
I have fought in many campaigns. None was more important than this. It will define our future, and our children's future. Our campaign succeeded because we offered what most Scots actually want - more powers for the Scottish Parliament without losing the safety and security of the United Kingdom.
The Yes side accused us of running a negative campaign because we asked questions about jobs, mortgages, currency, public spending, and tax. The mistake they made was to dismiss them as the 'No' campaign questions, when in reality they were the questions being asked by the Scottish people.
Of course, this referendum choice was not just about jobs and household bills, but about who we are and what we believe. In recent months, I've spoken in village halls and town halls, school halls and church halls. From the Hebrides and the Highlands to the Borders and our great cities, I've made the case that diversity is a strength, not a weakness. Today's result showed that a majority of Scots refuse to make a divisive choice between being British and Scottish.
Scotland goes to the polls

Show all 20
As Scots, we may believe there's nowhere better – but we understand that there's something bigger. As a United Kingdom we fought together to defeat fascism. We worked together to build the welfare state. Now we must work together to change Scotland and change the United Kingdom.
This referendum has divided families, friends and our nation. But Scotland's decision is made.
To the 45 per cent of Scots who did not get the result they hoped for and are disappointed, indeed grieving, this morning, my message is: while we have been divided on the campaign trail, we are united in our love for our nation. Whether you voted Yes or No, the question for today and tomorrow is how to build the better Scotland we all seek.
We are all proud Scots this morning. Now let's move forward together.
Douglas Alexander MP is the Shadow Foreign Secretary
Join our new commenting forum
Join thought-provoking conversations, follow other Independent readers and see their replies