Thousands of disabled peoples' lives will be destroyed if the Government scraps the Independent Living Fund
There are many pernicious Government policies, but this has to be one of the worst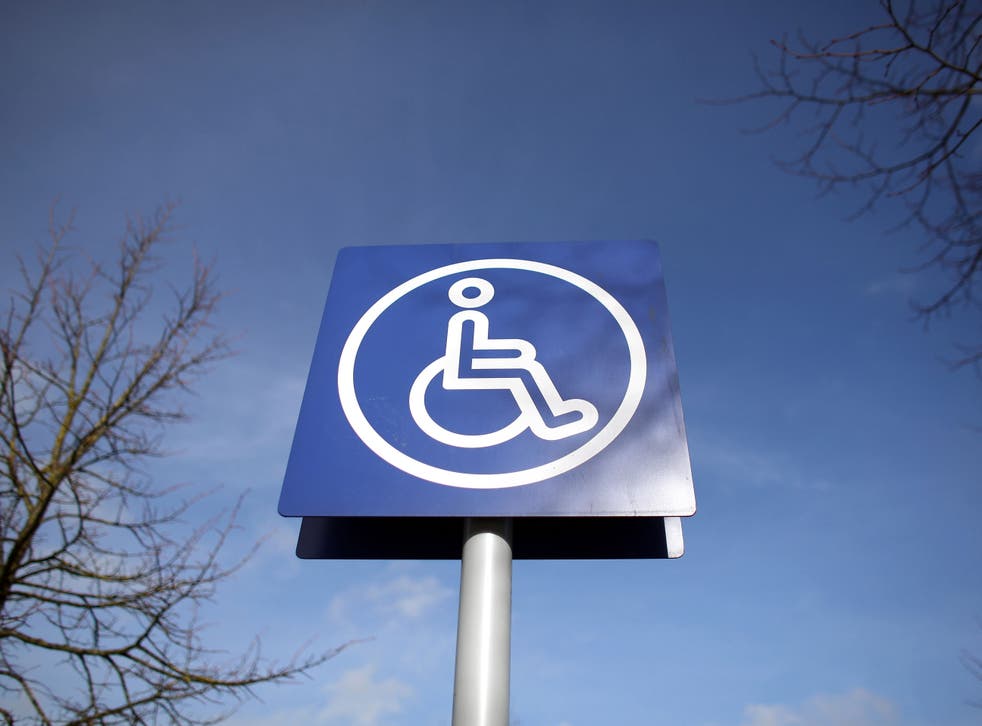 Every day, Justine's bedside table would be lined with glasses of water.
She's disabled, with high-support needs, but had only about an hour and half's care daily. The glasses were lined up beside her to keep her hydrated during the many hours she was left alone, unable to move from her bed.
That was before the Independent Living Fund (ILF).
Nearly 18,000 disabled people with high-support needs rely on the fund to live their lives with choice and control, rather than going into residential care or being trapped at home.
Aged 21, the fund transformed Justine's life.
The extra hours of support enabled her to get to hydrotherapy, which built up her strength. It allowed her to volunteer, which led to a paid job. It helped her become independent enough that she could move into her own apartment.
On June 30, all that could change. Justine's job, her apartment, her independence, could all be pulled from beneath her. The funding and responsibility of ILF care and support needs will transfer to local authorities. There is no obligation to use the money specifically for ILF, and while in my constituency of Brighton and Hove the funds will be earmarked and recipients will continue to receive payments, that's not standard across the country. And after one year, the funding from the Government will cease, meaning local authorities need to find it from their own dwindling budgets. In Brighton, I've spoken with worried constituents who are hugely concerned about the potential impact of the cuts.
Jenny is another ILF recipient. She's 42 and has received the fund for many years. Before it, she says, she couldn't do the "normal things people do". She didn't believe life held much meaning for her. She certainly didn't feel like an asset to her community. She spent her days at home, was in bed by 9pm (she couldn't get help later in the evenings) and was unable to make herself a drink or take herself to the loo.
What Jenny has achieved through the fund is extraordinary. The extra support enabled her to eat, drink, get up and shower when she wanted and needed to. She got out. She became a trustee of an organisation she cared about. She gained three degrees (one a First in Spanish). She is now a company director. It's the job of her dreams.
If the ILF is cut, Jenny will have to choose between keeping her job and her social life or essential night care. For herself and so many others, she says, the fund is no less than a lifeline.
Until, that is, the Government - and all main parties, in fact - deemed it dispensable.
It seems freedom and dignity do have a price tag.
There are many pernicious Government policies. This is one of the worst. Cruel, unnecessary, and breathtakingly counterproductive, it could see thousands of people robbed of their ability to contribute hugely to their communities, to the economy and to fulfil their own potential.
Yet it's caused scant stirring in the House or, indeed, the media. And perhaps we need to reflect on just why that is.
There is a video, on the Disabled People Against Cuts website, which is worth a watch. It begins with David Cameron, speaking in 2010. In it, he tells Andrew Marr, "the test of a good society is you look after the frail, the vulnerable, the poorest in our society". That test, he goes on, "is even more difficult in difficult times, when difficult decisions have to be taken".
That's right.
As an MP, you can face difficult choices. Sometimes it's hard to know what the right thing is. This is not one of those times. If you agree, please lobby your MP. You might not change their position. But we can make damn sure it's not swept under the rug.
Caroline is co-sponsoring an Early Day Motion (655) that supports the campaign to save the ILF. For more information on the ILF, contact Inclusion London or Disabled People Against Cuts.
Join our new commenting forum
Join thought-provoking conversations, follow other Independent readers and see their replies