The shocking testimony of soldiers who rape
In the 13 years since I first went to the DRC sexual violence has intensified to a shocking level. The world's first Global Summit to End Sexual Violence in Conflict is a chance to change this.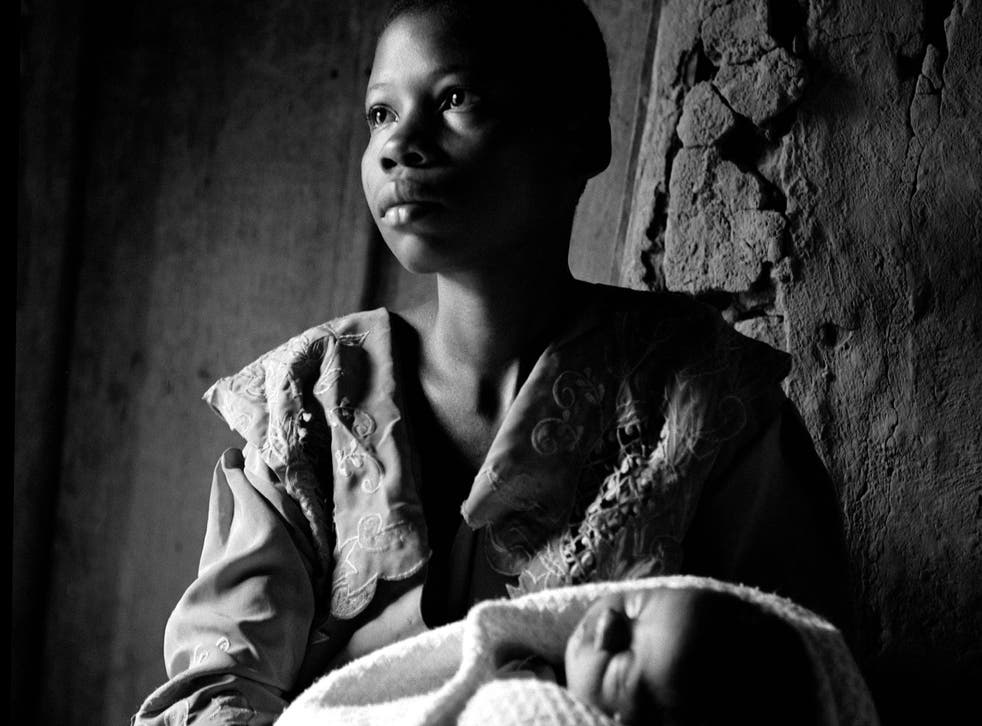 "When we rape we feel free", a young soldier in the Congolese Army confesses with astonishing candour. In a country where it's estimated that 48 women are raped every hour, his actions have become virtually the norm, and not the exception. The Democratic Republic of Congo has born the brunt of vicious wars and fighting almost continuously since 1996, concentrated in the east of the country. One of the reasons the women repeat to anyone who bothers to ask them is: "where there's fighting there's rape".
I've began reporting this issue through film and photography in 2001, and since 2011 have been making a feature length documentary, Seeds of Hope, that will be premiered on Tuesday night on the eve of the Global Summit to End Sexual Violence in Conflict. Anecdotally, I've heard first-hand that there's been a shocking intensification of the sexual violence from when I first went thirteen years ago to the present day.
In 2001, at the height of what's called Africa's First World War, flying by small aircraft was the only way to get to a town deep in the forest. There, the women told me how they had to choose between staying at home and starving, or risk being raped when they went out to look for food. Of course they didn't have a choice at all - they had to go out to feed their children, and so were raped in the fields and on the roads, not just when a village was attacked.
But terrifyingly, women tell me that it's now much worse. They say if you're female rape has become an expectation. It's so common place that they expect this act of brutality not just once, but three, possibly four times. And their daughters, often born from a previous rape, may be raped too. There is no discrimination of age, from 6 month-old babies to elderly women. Nor gender - increasingly men are being raped too.
Their voices have made a deep impact and stay with me. I remember 19 year-old Brigitte tenderly cradling her baby boy Damas, conceived when she was raped. She told me she loved him and was devoted to him. I found out a few years later that he'd died soon after I photographed them together. He was just a few months old. Julite was 40 years-old, and kept in a rape camp for months until she managed to escape. Her husband left her, taking all their children with him apart from their 15 year-old daughter. Soon afterwards they were forced once more into the forest to flee from marauding soldiers and rebels, but fell victim to cholera. After everything Julite had been through, it was having to leave her daughter's body on the side of the road that was the worst. She was too weak to carry her and had no means to bury the only family she had left.
Of all their voices it is Masika's which resonates the loudest. She was repeatedly raped, her husband was murdered in front of her, and her two teenage daughters who were also raped conceived children. But her warmth, dignity and sheer doggedness is unforgettable.
Masika has devoted her life to helping other survivors. She tells me that one of her hardest tasks is to persuade survivors to testify because so often nothing happens to the perpetrator. Even if there is any kind of judicial process, the survivor frequently sees her perpetrator soon afterwards, walking freely. The culture of virtual impunity facilitates what can only be described as the 'virus' of rape that has pervaded eastern Congo.
On the eve of the world's first Global Summit to End Sexual Violence in Conflict, what can be achieved? Hosts, the Foreign Secretary William Hague and Angelina Jolie, say they want to see "practical steps agreed at the Summit that will drive change on the ground". Commendable indeed, yet is it realistic? The initiative was started almost exactly two years ago in May 2012, with a key initiative to be the creation of a team of experts. Yet for all the good intentions, the opportunity to launch this has been and gone with no such deployment of the team - the Minova Rape trial. Of the 39 soldiers and officers from the Conglese army on trial for War Crimes, only two were found guilty of rape, and 18 for looting. None of the commanding officers accused of failing to control their troops who raped at least 79 women and children in November 2012 were found guilty. Some critics say that rather than a deterrent, this trial has shown soldiers that they can get away with rape.
Sitting opposite a baby-faced soldier who tells you that "raping gives us a lot of pleasure" is profoundly chilling. As we discuss ideas and write down possible initiatives in the ExCel Centre this week we should think of this young man, who has ripped someone's world apart. We must ensure that concrete actions are agreed and continue to push until we see them implemented.
UK PREMIERE of Seeds of Hope to be screened at the Global Summit to End Sexual Violence in Conflict on June 10th, 6.30pm at The Silent Cinema, Excel Centre, Docklands. A film by Fiona Lloyd-Davies supported by the Pulitzer Center on Crisis Reporting
Join our new commenting forum
Join thought-provoking conversations, follow other Independent readers and see their replies