The sickening truth about food banks that the Tories don't want you to know
If a prison decided to implement a policy of punishing its inmates by cutting their food supply, it would be universally condemned as a human rights abuse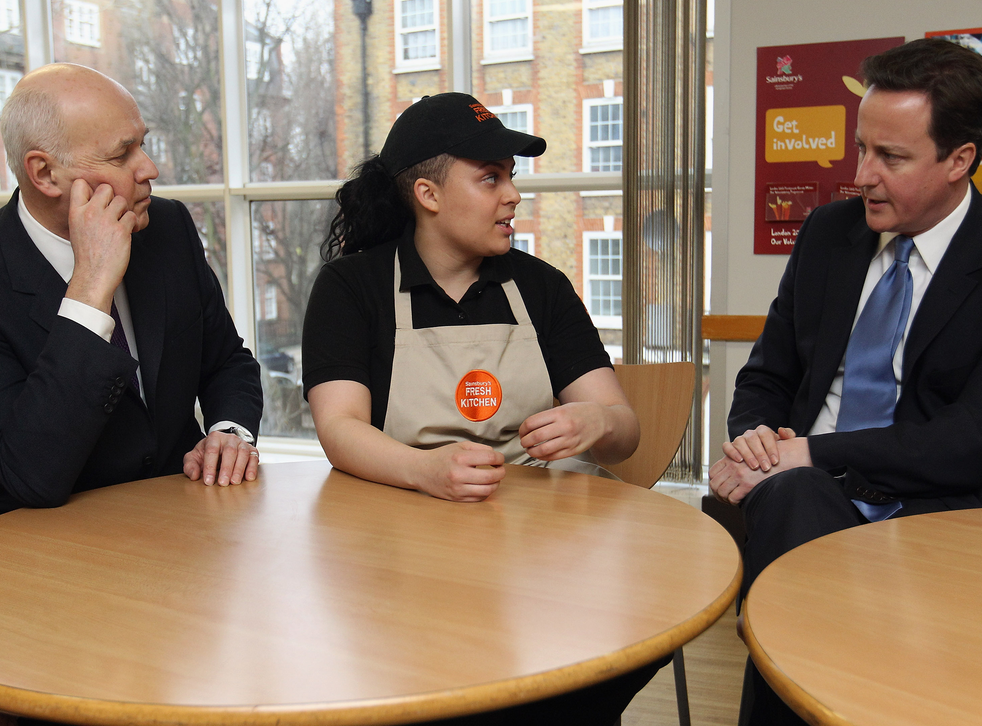 The increase in food poverty in the UK, illustrated by the latest food bank figures, is a human rights abuse that you wouldn't inflict on criminals.
According to the Trussell Trust, its food banks have been used more than a million times in the 2014-15 financial year, a 19 per cent increase on the previous 12 months.
And, lest we are in any doubt that this is directly linked to the coalition government's policies targeting those on benefits, we just need to look at the increase in food banks themselves which have risen from 56 in 2010 to 445 in 2015 – an increase of almost 700 per cent . And this is only the tip of the iceberg. The total number of organisations providing emergency food assistance is estimated to be over 1,500 according to a 2014 parliamentary inquiry into hunger in the UK.
These figures expose a double-edged Tory lie connected with their benefits and back-to-work policies. One side of this is the supposed record numbers back in employment. But the fact that the second largest cause of food bank referrals (22 per cent) is from people on low income, shows this employment "miracle" is due, at least in some part, to driving people into underpaid and insecure jobs.
The other side of this grubby coin is the ruthless cutting of the benefits system which demonises the poorest in our society and denies them money to the extent that they go hungry. The majority of referrals to food banks (44 per cent) are caused by delays or changes to benefit payments including sanctions, which are often unfair. In a separate survey Trussell Trust found that 86 per cent of their food banks reported an increase in referrals due to benefit sanctions. Of these, 76 per cent said some or many of these sanctions were seemingly unfair.
In pictures: Food banks

Show all 9
Examples of these sanctions, provided in a Trussell Trust report to the Department of Work and Pensions, make interesting reading. Like the man who missed his benefit appointment because he was at hospital with his partner giving birth to a stillborn child; or the man who carried out 60 job searches but was sanctioned for the one he missed; or the couple who missed their appointment because the DWP was sending letters to the wrong address; the man who missed an appointment due to a heart attack; or the young man with learning difficulties who wrote: "My money keeps getting stopped for some reason and I don't know why".
Most of these stories point to the same reasons for benefit sanctions: lack of money for transport; lack of access to computers, phones or the internet; missed appointments for valid reasons; and DWP cock ups. It hardly needs saying that punishing someone who is poor for not having a computer or a phone isn't fair.
But the underlying point here is that all benefit sanctions are unfair even if the reason is officially valid. To penalise people who are already living on the breadline by further cutting their money is inhumane no matter what the reason.
If a prison decided to implement a policy of punishing its inmates by cutting their food supply, it would be universally condemned as a human rights abuse. But this government is doing essentially the same thing to its own citizens. It is the sole source of money to people on benefits just as the prison is the sole source of food to its inmates. Cutting their access to this essential supply is cruel and inhumane. And, worst of all, this government is being allowed to get away with it.
Fortunately there is day coming soon when we can stop that happening and hold them to account. I urge everyone to do so.
Join our new commenting forum
Join thought-provoking conversations, follow other Independent readers and see their replies