Social media promotes aid to Africa, from Africa
Bloggers and an increasing number of Tweeters have helped African people set up sophisticated relief and development campaigns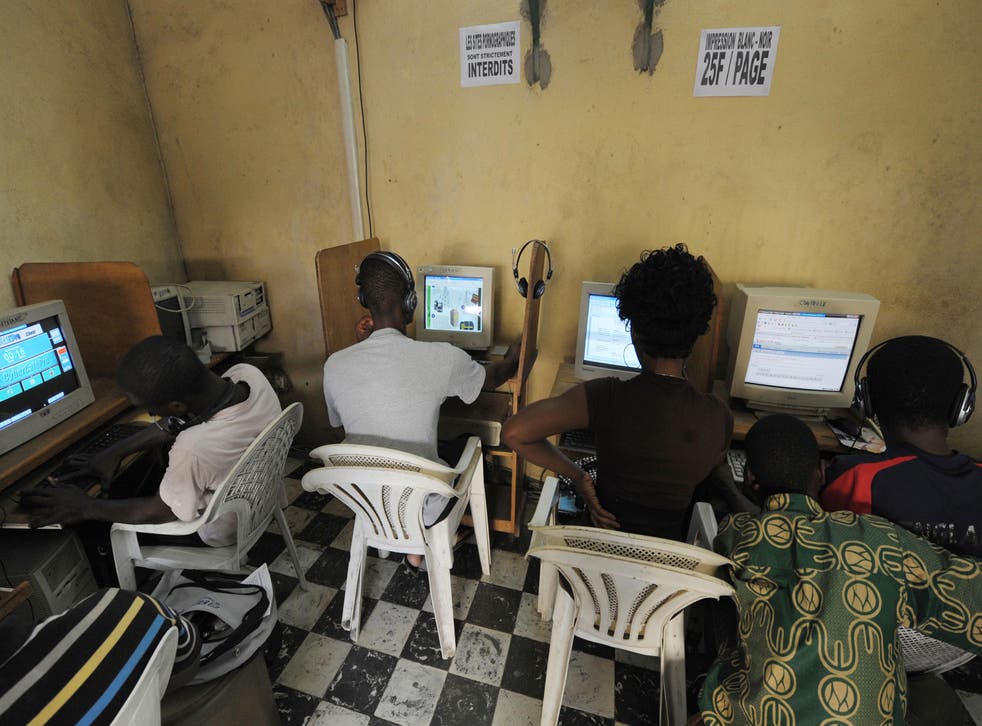 In an era characterised by jaded doubt as much as anything else, ideas about the "right thing to do" have been increasingly confounded by the complex realities of the contemporary world. One consequence of this has been how Western aid organisations now face far more criticism than in years past.
Just last week, Tolu Ogunlesi fired-off a sustained broadside against Oxfam, diagnosing a "misguided messiah complex" in its workers. He also cites two recently-published books, Dead Aid and The Fastest Billion, to suggest that Oxfam in particular, and Western aid more generally, isn't working.
But what of aid from within Africa? The "African solutions for African problems" slogan may have lost much of its power after, among other things, the recent Western military intervention in Mali, but it retains some meaning through the projects Africans themselves are organising to effect social change in their communities. And it would seem, in Uganda at least, that this social change is being partly brought about by the innovative use of social media.
Twitter aid
I spoke to Ruth Aine Tindyebwa, a Ugandan blogger, about some of these projects. One she mentioned is called Villages In Action (VIA), an initiative of Ugandan tech entrepreneur and activist TMS Ruge. Dismayed by the tendency of the UN's Millennium Development Goals (MDGs) team to entertain heads-of-state and celebrities instead of focusing on the people they purport to represent and assist, VIA was established to "change perceptions [of] the poor" and highlight projects that function with "little or no assistance from international aid organisations".
Ida Horner, founder of Ethnic Supplies, attended a conference organised by VIA in Kikube, a village in the Masindi region. There, she met Yossam Byaruhanga, a sugarcane grower. Over the course of their conversation, Yossam relates how he has managed to put his fifteen children through school, provide healthcare for them, and ensure his family have enough food to eat despite a formidable array of economic challenges. Their interview ends with Yossam asking Ida to teach him how to use Twitter so he can participate in Voice of Africa radio debates.
His is not the kind of "ordinary story" that often makes its way into Ugandan media — let alone Western ones. By simply talking to him and uploading that conversation to the internet, and others like it, VIA's work acts as a valuable corrective to the kind of imagery that portrays Africans as passive victims of circumstance, wholly-reliant on aid from outsiders, and trapped in unending cycles of poverty, famine, disease, and war; that kind of imagery is precisely the sort of thing that so enrages commentators like Ogunlesi. Its continued prevalence probably tells us more about white liberal guilt than the lived experience of Africans.
Another project highlighted by Ruth was the #TweepsHelpBududa appeal. On 25 June 2012, four villages in Bududa, eastern Uganda, were buried by landslides triggered by heavy rain. Dozens were killed, hundreds left homeless. After deciding that simply sharing news of the disaster was not enough, several prominent Ugandan Twitter-users took to social media to organise relief efforts under the #TweepsHelpBududa hashtag. By the end of the campaign, over four million Ugandan Shillings had been raised, and a huge range of essentials including fuel and clothing had been donated. Several commentators praised the efforts of those involved, and all highlighted the central role of social media in organising the campaign. And these kinds of projects are not confined to Uganda — stranded commuters in Nairobi took to Twitter to organise car pools amidst the matatu strikes in November last year.
Localism
So what makes these projects "better" (if, indeed, they are) than Western aid? Ruth suggests that with grassroots-led projects, "there is no red tape…just willing hearts and minds". Moreover, she argues that "Africans believe that the only way Africa can get better is through creating its own solutions to its own problems". If that's the case, should westerners try to help at all? "Sustainability is key", she says, and that won't come without the provision of "a lot more knowledge and expertise". There also might be some role for westerners in the "building of systems" — although Ruth worries that this might lead to the 'creation of red tape'. I would also add that organisations like the International Committee of the Red Cross have the kind of capacities at their disposal that 'grassroots'-led projects do not — or, at least, don't have yet.
Development practitioners and theorists have agonised over what leads to long-lasting, effective and genuinely amelioratory 'development' for decades. These debates are likely to continue. However, something that's clear from reading about these campaigns is that Ugandans are proud of them — and rightly so; they offer a level of ownership that campaigns like the MDGs cannot hope to match.
One positive conclusion we might draw from Invisible Children's notorious Joseph Kony campaign is that social media has tremendous power to mobilise and engage (and, of course, provoke) people on a more-or-less global scale. It also offers Africans the opportunity to pursue development strategies in ways of their own choosing. To say this is not to pander to the bromidic 'techno-utopianism' of Invisible Children; just because "we're all connected" does not necessarily mean everyone's a "good global citizen" now. Nor is to denigrate the very good work Oxfam and others have done. But it is to say this: respect Africans' agency. Social media appears to supplying the means for them to do this. Perhaps, then, Oxfam should be supporting their efforts, instead of embarking on yet another misguided, albeit well-meaning, attempt to re-brand the continent.
Join our new commenting forum
Join thought-provoking conversations, follow other Independent readers and see their replies