Some people on disability benefits are fit to work
If a proper assessment by professionals could be carried out – not a questionnaire, just a doctor's sense of the possible – then we might have fewer tragedies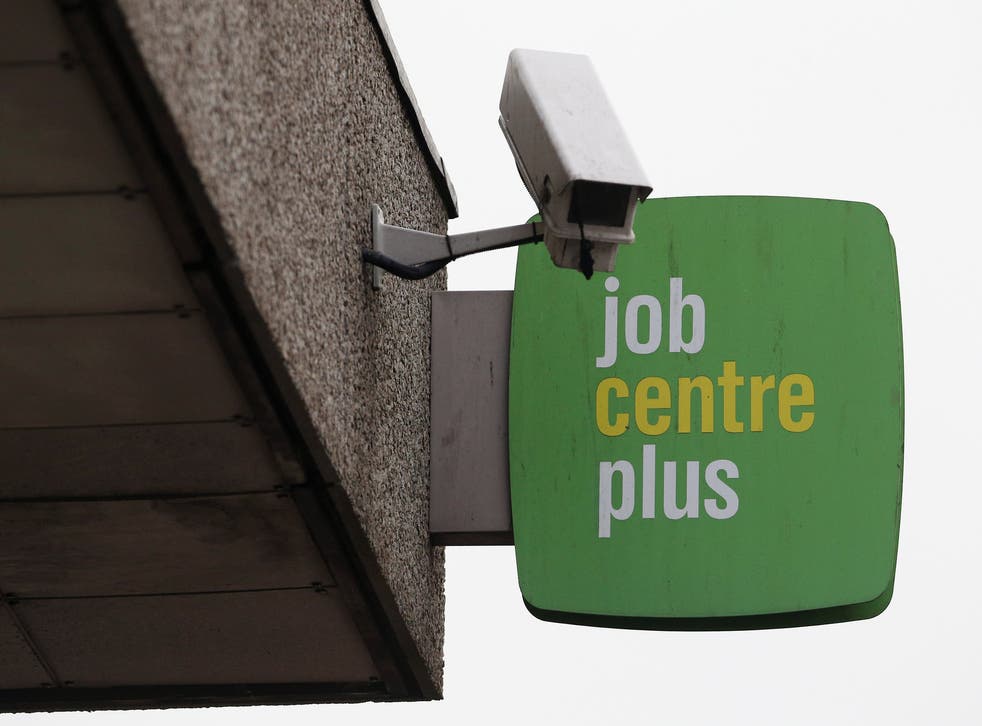 Horror stories about the Government's cruelty to the long-term unemployed are easy to come by. The company Atos, whose job it is to assess whether claimants of incapacity benefit are genuinely incapable of taking a job, has been widely accused of insensitivity, causing suffering and even of killing people. In a Commons debate this week, MPs spoke of constituents who had been told that they were capable of working, only to die a few weeks later; of a constituent with Crohn's disease who was told that she could work if she wore a nappy; of people who had committed suicide while under investigation. Rightly, we find this shocking.
The scale of the award, however, is colossal, and deserves to be placed under rigorous scrutiny: 2.4 per cent of GDP is spent on disability benefits, including incapacity benefit and the disability living allowance – more than in the US, France, Italy, Germany and Spain. An OECD report showed that this rose by a third between 2005 and 2009. The difficulty here is that one can pick and choose individual cases. Either, like Thursday's MPs, one can focus on the brutal cases where genuinely ill people have been harassed and even destroyed. Or one can easily find cases where people with not much, or nothing at all wrong with them, have gone on claiming benefits for the disabled for years.
A campaigning group, After Atos, has the slogan Not One Shall Be Lost. The troub le is, reading its website, that some clearly deserve to be lost to the benefits system. Beside some genuinely sad cases, we find this testimony: "I travelled on my mountain bike [to the interview] as I can't stand being on a bus for more than 15 minutes. I get off before I panic." Now, I don't say they should definitely go back to work. I don't know the full facts. But is it not reasonable to say that someone who can cycle the equivalent of a bus journey of more than 15 minutes should have their fitness to work examined?
There are famous fraudulent claimants, such as the woman who was discovered skydiving while claiming to be unable to walk, or the Moulin Rouge dancer and keen badminton player who claimed more than £100,000 for a shoulder injury. These cases infuriate the genuinely incapacitated. What about the people who may have seen an opportunity in a short period of illness or mental strain, and are still off work and claiming benefits years later? Should their state of health not be examined?
We have been persuaded to think of bedridden and terminally ill people being told they must go and work in a call centre, in nappies if necessary. Those cases have happened, and are disgraceful. But to move from that and say that none of the claimants should be examined sceptically and helped back to work is absurd. There are thousands off work with depression, even anxiety. In most cases, depression is incapacitating only for months, or even weeks. When it goes on longer, the Government is entitled to look into the individual case in detail. There are nearly 1,000 people on incapacity benefit through obesity. The only possible purpose for public expenditure there is to help them back into fitness for work.
The problem here is the poor design of the assessment procedures. Obviously, many doctors will shrink from any involvement with these procedures. No person with poor health should be discouraged from seeking medical help by the fear that it might have serious consequences for their living expenses. But the result has been that the assessment, carried out by Atos operatives, sticks closely to a questionnaire with yes-or-no responses that any fool can carry out.
If a proper assessment by healthcare professionals could be carried out – not to a questionnaire, but just to a doctor's sense of the possible – then we might have fewer tragedies. It might, too, cut down on the unconscionable numbers now claiming these benefits. It's not so long since doctors felt quite capable of saying "There's absolutely nothing wrong with you" to their patients, not "There's no space for that on the form". A little more robustness, and a little more flexible inquiry than a questionnaire permits, would have some very positive outcomes.
There's more to the snow than cold
"Britain warned: brace yourself for snow nightmare", as almost every media outlet had it. It's a disaster. Transport chaos to ensue. Schools to close. Millions discovered dead under thick mounds of up to two inches in central London. What the hell is wrong with these people? I look out of the window, having put on an extra cardy, and you know what? It's snowing! Brilliant! A dog just went past with a little girl, both nicely wrapped up and glowing, and it sneezed when the snow went up its nose! God knows why anyone's complaining. I said this to a bloke moaning in the supermarket yesterday morning, and he said: "But the old folk – they could slip and break their legs. And it's so cold for them."
Yeah, but – it's snowing! How great it makes everything look. And, actually, I just spoke to two old folk of my acquaintance, and they said rather snootily that they were taking the opportunity to toast some leftover panettone. So I don't think they classify as the shivering Dickensians of popular concern. I love snow, and it's a great disappointment when it falls but doesn't settle. I believe that at the end of even the most concerned weather broadcast, the forecaster steps off camera with a strange feeling of excitement, the idea that tomorrow he might just go up to the common and have a snowball fight.
EDITORS' NOTE 22nd January 2013: We've decided to close the comments on this article for legal reasons. Reader comments have not been permanently deleted. We will review the situation and may reopen the thread at a later date.