As someone who had no choice but to steal books when I was younger, I can't believe how much the Tories are neglecting our libraries
It takes a special kind of class-hatred to prevent poor people from reading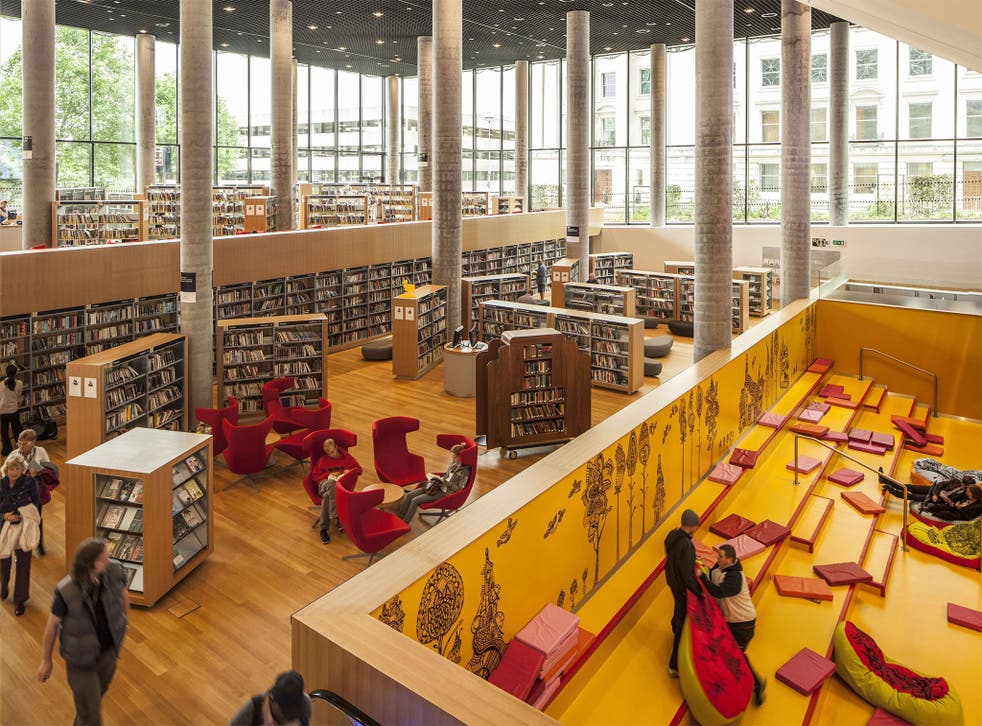 I would have been around eight or nine-years-old when I first stole from a bookshop. I never planned on becoming a book thief, but I was a keen reader and, coming from a family that didn't have much money, my parents just couldn't afford to buy all the books I wanted to read (although I'm sure they would have been horrified if they knew).
My village couldn't afford a library, nor could my state-funded primary school. So that's when the stealing started. Books about animals, children's history books and anything by Jacqueline Wilson were my favourite. Each theft was a three-part process – loiter in the children's section for long enough until the staffs' backs were turned, shove the book up my jumper and run out of the shop.
I stopped as soon as I left primary school and went to a secondary school with its own library. But even now as a 23-year-old adult, reading still has an almost clandestine thrill attached to it from my early shelf-swiping days.
This week, an extraordinary image emerged from Birmingham which perhaps captures the appalling state that our libraries are in and how many more desperate people will be turned away from them.
Birmingham City library pasted a small note in its window begging passersby for books. The note explained that, due to funding cuts, there simply wasn't enough money left to buy books and newspapers for the people of Birmingham to read.
It's always baffled me how much British governments neglect our libraries. That anyone, whatever their age, would be motivated enough to learn and educate themselves by going to a library to access books should only be applauded, rather than turned away just because their desire to learn is a luxury society can't afford.
Even by Conservative standards, it takes a special kind of class-hatred to begrudge poor children and adults who want to read books in order to better themselves. It makes a total mockery of the idea that they are a party for "hardworking people".
It's an extraordinary thought that in a country which bailed out the banks and has £100bn to spend on Trident, that the Government had deemed books too much of a luxury. It truly exposes the hollow rhetoric that we're paying for austerity equally across the class structure.
The world's most beautiful libraries

Show all 30
Even under the harshest money-saving logic of the Government, draining educational resources dry simply does not make sense. All research proves that society as a whole succeeds when its citizens are educated and skilled. When people lack basic education and literacy skills, they can struggle to find employment and become yet another figure on the Department of Work and Pensions' list of vulnerable people to push into poverty with each benefit cut.
Libraries provide crucial help for our citizens, whether its a child looking for extra reading beyond school work, an immigrant wishing to brush up their English skills, or an elderly person simply looking for somewhere where they can get out of the house, read the newspaper and have a chat.
When I was a young girl stealing books I didn't think much of it, just that I was desperate to read things and I had no legitimate way of getting them. But looking back, it was incredibly sad that a child felt they had to resort to stealing books just to be able to learn as much as they wanted.
Learning should be a right and a pleasure, never a financial privilege. It is something a government should seek to encourage for its citizens, rater than begrudge or deny them. The Government's failure to support learners from low income backgrounds was something I felt desperately as a child and that Birmingham will now feel for a full generation.
So this image from Birmingham should shock us. It might not be as intense as the dramatic #ImInWorkJeremy selfies from protesting doctors, nor as sickening as the sight of Iain Duncan Smith jumping for joy at the poverty-fuelling budget. But the library's pathetic begging letter for books represents the damaging and disturbed ideology of austerity Britain just as much.
Join our new commenting forum
Join thought-provoking conversations, follow other Independent readers and see their replies