The Sound of Change: Since when were women a charitable cause on a par with polar bears?
The concert will be directed Beyoncé who, repeatedly asked if she is a feminist, says things like: "I need to find a catchy new word for feminism, right? Like Bootylicious."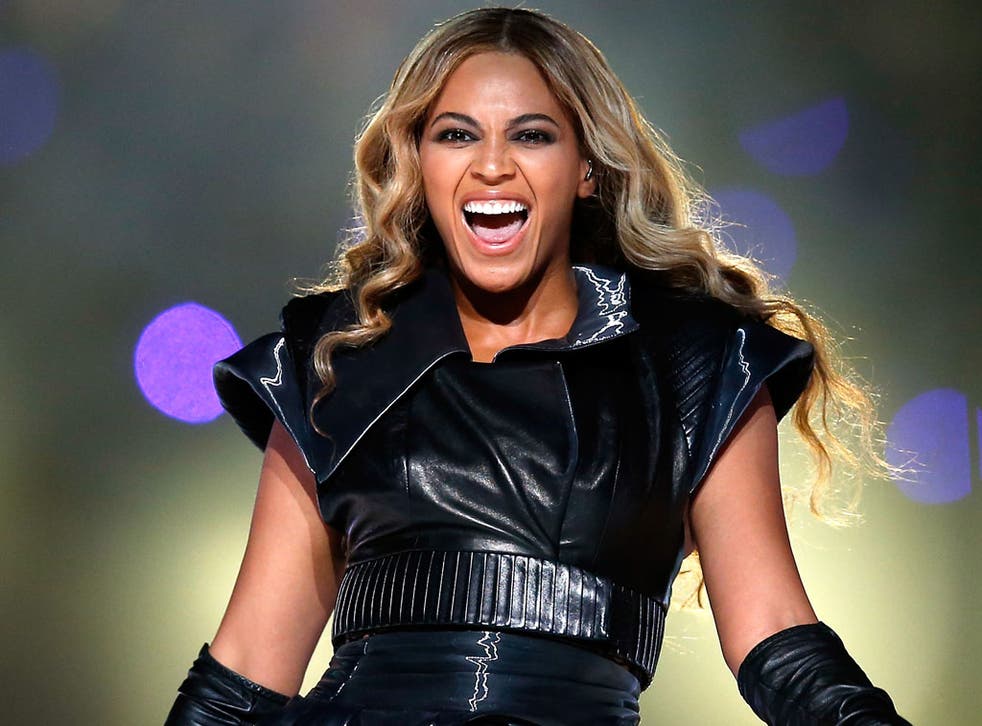 If you grew up in the 1980s, few sounds stir the soul like Bono bellowing: "Well, tonight thank God it's them, instead of you."
The first chime of "Do They Know It's Christmas?" and I'm back there with Paul Young cradling earphone to ear, overcome by fuzzy, charitable feelings. The subsequent Live Aid concert in 1985 was stunning. Watched by two billion, it raised £150m for victims of the Ethiopian famine. It made you feel that music could change the world.
Can it? It's more difficult these days, now that we're all supposedly more fatigued by compassion than we used to be. And it all depends on what you're trying to change – real lives or nebulous ideas. Five years ago, I reviewed Live Earth for this newspaper. Intended as a 24-hour call to arms over climate change, it was instead a soulless parade of James Blunt, Razorlight and Madonna singing over-amplified hits in a floodlit Wembley Stadium while occasionally exhorting people to lag their lofts and take windpower seriously.
Now, from the team behind Lives Aid and Earth comes Live Woman. Or "The Sound of Change", a blockbuster summer concert at Twickenham Stadium which will raise funds for "female empowerment". Directed by pop's fiercest queen, Beyoncé, it will feature mainly female acts uniting "to promote Education, Health and Justice for girls and women everywhere".
Its noble aim – to put women's rights on a global stage, while everyone has a dance – should make the heart sing. But it doesn't. It might be the event's generous sponsor, Gucci, purveyor of ruinous dresses and body images to first world women, that is the stumbling block. It might be the concept of "women" as a charitable cause on a par with famine victims and polar bears.
Or it might be its headliner, Beyoncé, who will drop in to shimmy for women's empowerment at the end of a European tour she has named "Mrs Carter" in honour of her husband. Beyoncé who, repeatedly asked if she is a feminist, says things like: "I need to find a catchy new word for feminism, right? Like Bootylicious."
The more I think about The Sound of Change, the less I think a pop concert is a place for empowerment and the less I feel fuzzy or charitable inside.
* The nominations for the Designs of the Year awards have been announced, and it's a bumper crop. The Shard, the Olympic cauldron and Microsoft's Windows Phone 8 are all shortlisted; so too are The Barbican's Rain Room and the costumes for Anna Karenina. In such exalted company, one humble invention stands out – the Liquiglide Ketchup Bottle. Designed by Dave Smith and the Varanasi Research Group at MIT, it features an edible, slippery coating which stops condiments sticking to the side. The market for sauces is worth $17bn (£11bn), says Smith. "And if all those bottles had our coating, we estimate that we could save about one million tons of food from being thrown out every year." Not to mention all that precious time wasted thwacking, shaking and waiting. I think we have a winner.
* Are you looking forward to your Easter eggs? A lovely gooey Crème Egg with 20 minutes of Zumba on the side? Or perhaps a Green & Black's Milk Chocolate egg washed down with 85 minutes on the elliptical trainer? The buzzkills at Elle magazine have helpfully published a guide to Easter eggs and the least pleasurable way to eat them, giving readers a rundown of calories and exactly what one should do to punish oneself after nibbling the ears off a Caramel bunny.
"Whatever your preference, we've done the maths so go on and indulge this weekend guilt-free", it chirps. It sounds like the opposite of guilt-free to me. Ignore them and enjoy.
Twitter: @alicevjones
Join our new commenting forum
Join thought-provoking conversations, follow other Independent readers and see their replies