Steve Richards: The mark of Margaret Thatcher's success was how she forced her enemies to change
She turned the crises of the 1970s to her lasting advantage: that was her genius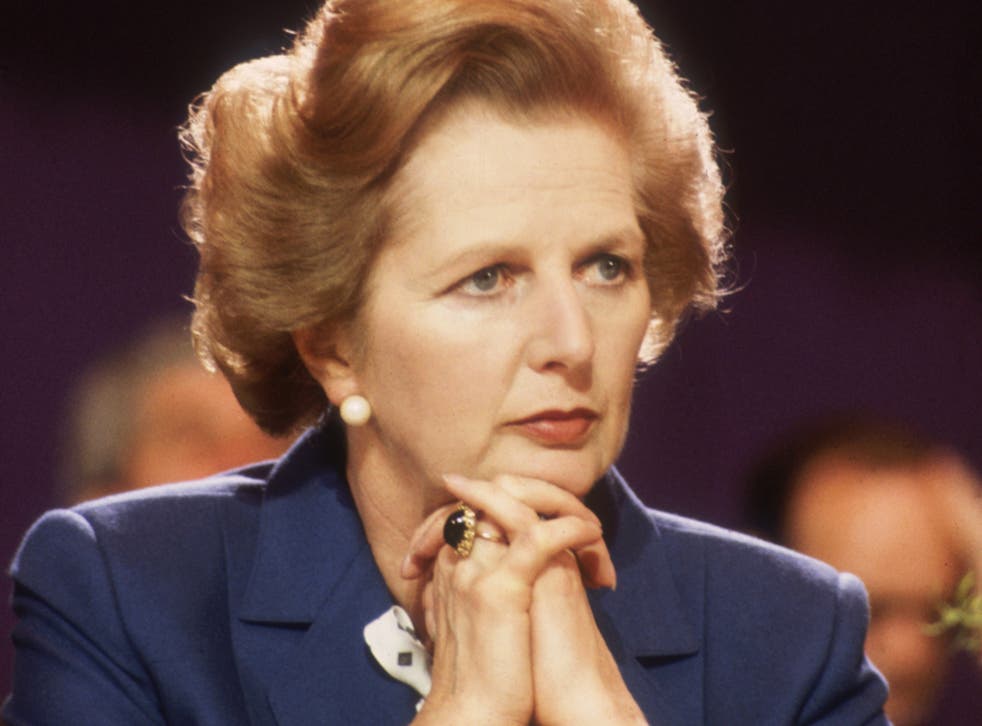 In death, the mythology of Margaret Thatcher deepens.
Within minutes of the announcement, on Twitter and rolling television news, she became stronger than she really was and more far-sighted, as if a super-human titan. If there were an election tomorrow, she would win another landslide posthumously. The reality was much subtler and more interesting.
There is no question that, since her general election win in 1979, she has dominated British politics, even in elderly retirement. Now she has died, she will continue to determine at least the politics of the Conservative Party, partly because as a leader she transformed it from a pragmatic, One-Nation, centrist force to the most ideologically committed party in British politics. Perhaps inevitably, she had the reverse impact on Labour, turning it into a more pragmatic party as Tony Blair and Gordon Brown gave up trying to defeat her ideas and sought instead to adapt them to their cause.
Stylistically, her impact was even greater. When Blair declared, wrongly, that "he had no reverse gear" he was trying to be Thatcher-like in his resolve. In his early honeymoon period as Prime Minister, Brown deliberately sought comparisons with Mrs Thatcher as a "conviction" politician and invited her to tea. Although not right wing enough for the modern Conservative Party, David Cameron and George Osborne are her political children. From the role and size of the state to Europe, they share her assumptions.
In doing so, they struggle to deal with the mountain of critical issues afflicting the country now that is the consequence of her leadership. She quickly recognised that 1970s-style corporatism was dying in front of our eyes and worked intensively with a few close colleagues to develop a right-wing alternative. Monetarism, trade union reform, the sale of council houses, privatisation, the Big Bang in the City, the abolition of a tier of local government and the weakening of the rest of it: all were part of a recognisable pattern, the most coherent set of reforms since the 1945 Labour government.
Her distinct genius was to recognise when she had the political space to make her radical moves. It was only after Labour fell apart in 1981 that she speeded up her reforms, and again after her landslide victory in 1983. She would not have implemented the Coalition's breathtakingly radical agenda after the 2010 election, recognising the limits of what could be done in a hung parliament. The other part of her genius was as a communicator. She was an instinctive populist, telling the voters that she would get the state off their backs, that her father never spent more than he earned and nor should the country. Much of it was economic nonsense but, as Tony Benn was quick to note in his diaries, Mrs Thatcher was a brilliant teacher.
In terms of policy, she was often simplistically superficial, rarely looking beyond immediate consequences. She showed no interest in building more affordable rented homes after the popular sale of council homes. She defeated the miners but gave little thought to reviving the wrecked communities left behind, thoughtlessness recently regretted by her otherwise great admirer Norman Tebbit. She abolished the Labour run GLC and other Labour controlled metropolitan councils but left big cities with no form of accountable government, an act of centralisation almost unique in the Western world. She hailed the light regulation of the banks without worrying very much about what would happen if the banks did not behave responsibly. The poll tax was an alternative to the old, unpopular local rates, but she did not see that a flat rate, which took no account of means to pay, would be far more unpopular, not least with her own supporters. The Conservatives have never recovered in Scotland and the impact on a previously ultra-loyal local government base in England has been long lasting, giving angry Tory activists a taste for speaking their minds that they have never lost.
But the deepening myths around Mrs Thatcher are not connected with policies. These have always been famously contentious. They are around style and play down the political context that was at least as important as her personality. She was "strong" partly because, unlike most prime ministers, she had the chance to be. In the 1980s, Labour had become unelectable. For that reason, she would have won a landslide in 1983 without the Falklands War that had taken place the year before. The Falklands heightened her reputation as an Iron Lady, but she had no choice other than to respond militarily to the Argentinian takeover. The alternative to war was her resignation. The invasion was not an act of awesome boldness but expedient survival. More widely, she could also be very nervous behind the scenes, so neurotically worried for example about calling the 1983 election against Michael Foot that she constantly sought excuses to postpone the campaign. She was human.
Her great achievement was to turn the political and economic crises of the late 1970s to her historic political advantage. As Jim Callaghan observed during the 1979 election campaign, there was a sea change happening and there was nothing Labour could do about it. Another sea change is taking place now, a deep reaction to the tidal fronts of the 1980s. We wait to see whether a new leader is ready to respond with the same cautious, expedient, ruthless, populist determination as she did when her moment came.
s.richards@independent.co.uk
Twitter: @steverichards14
Join our new commenting forum
Join thought-provoking conversations, follow other Independent readers and see their replies