The stress of moving house...and quitting a hoarding habit
In the digital age memories are so easily captured that you'd think we'd all have less "stuff". Well, you'd be wrong in my case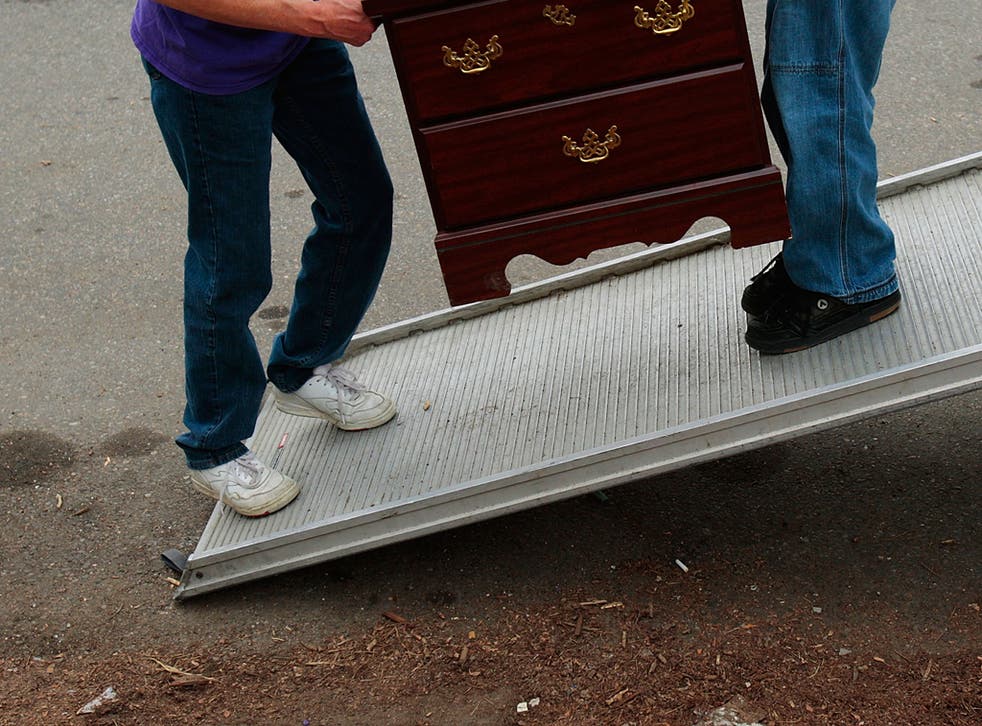 Moving time in the Hatfield household. Allegedly, it's the third most stressful event in life after death and divorce, but whoever came up with that statement was clearly a man, because he left off childbirth, not to mention going to Craven Cottage.
Let's not dwell on the predictable horror of estate agents, solicitors, house-price inflation, movers, councils and their taxes, parking permits, mortgages, Sky, Virgin, BT and the endless list of others I haven't begun to get around to. Ultimately, they are simply a logistical nightmare that we all have to work through, without bankrupting ourselves. Bloody smoke alarms!
It's the emotional toll that's heavier. We really haven't been at number 14 that long, but they were crucial teenage years in my girls' short lives and, remarkably, I'm on my fourth job at this address. We know and like our neighbours, the Tube is literally around the corner, there is room to commune, and space to escape. We even get a decent crop from three olive trees – in Chiswick!
These alone would be enough to make this move melancholic, but that's without factoring in all the memories that linger in our home's DNA: from the moving-in champagne in the last spot of garden sunlight and planting those trees, to wonderful full-house Christmases, the laughter of teens around our circular dining table to their clomping footsteps on wood floors (note to self: get stair carpets) and ridiculous stage-shushing as they return from nights out a touch worse for wear.
Not all memories are great - from the worst: the bastard burglars who trashed our bedroom, and the day the police and their dogs chased other suspected burglars through our garden, to the relatively minor: the Wednesday morning bin-liner devastation wrought by too-friendly neighbourhood foxes and the endless cash expended in pursuit of a fully functioning and legal boiler.
In the digital age memories, good and bad, are so easily captured that you'd think we'd all have less "stuff". Well, you'd be wrong in my case. Exactly because digital mementos reside within that laptop, iPad or cloud, physical ones have taken on even greater resonance.
Thus, I can't bear to part with any souvenirs of five years lived in New York, and a previous London life, let alone the last five years. Then there's holiday "tat": tickets to Pompeii, the Langkawi turtles, cowboy hats from the Alamo, tea-tins from Thailand. And what about those LUFC and FFC matchday programmes? We haven't even mentioned clothes!
I used to watch Obsessive Compulsive Hoarders or The Hoarder Next Door with horror, until the girls ever so kindly pointed out that I've become that person. But, dear reader, how do you throw out those memories? I can scarcely do the charity shop thing, let alone eBay. I'm in need of real help before Thursday because I am being told, firmly, that "it's not going to number 9". Purple fleece from the launch of a previous newspaper anyone? Anyone?
Stefano Hatfield is editorial director of London Live
Twitter.com: @stefanohat
Join our new commenting forum
Join thought-provoking conversations, follow other Independent readers and see their replies