A sugar tax won't lead to a sweet sigh of relief on obesity
Food taxes place too much of the blame on the consumer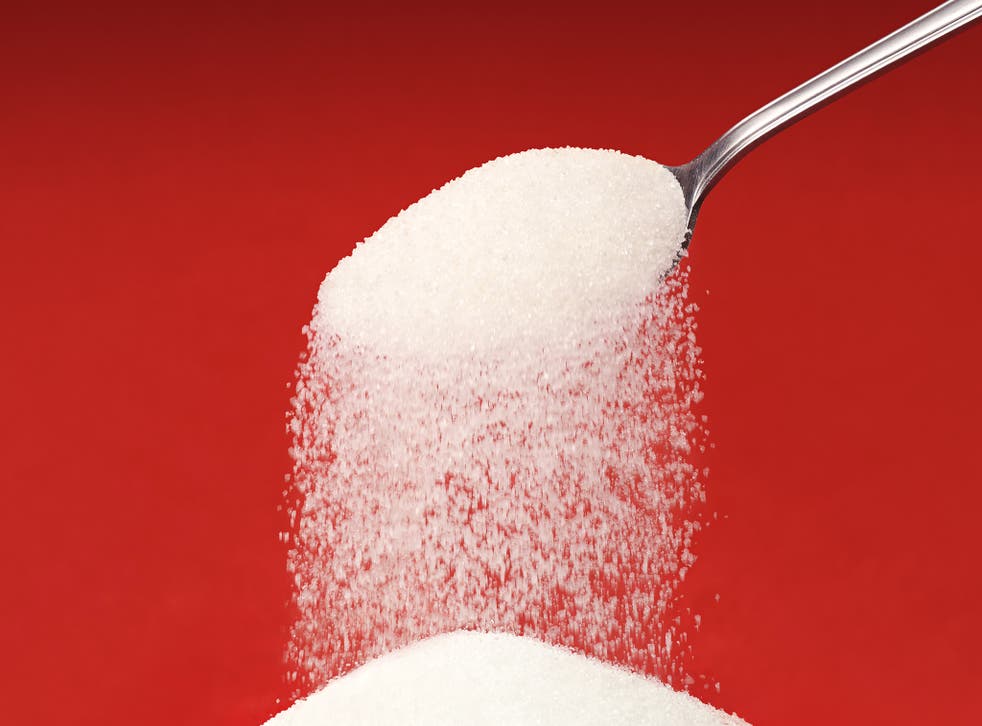 A picture album in any family in this country can tell the story of how the British have become fatter. Compare a photograph of a typical 10-year-old child in the 1970s to one today, and the difference is stark. The figures are even starker: in 1980, only 8 per cent of adults were obese, now that figure is close to 25 per cent. The proportion of people who are overweight has nearly doubled, from 38 per cent to 64 per cent over the same period.
There is now growing evidence that it is sugar, and not fat, that is causing chronic obesity and we are all becoming addicted. Dame Sally Davies, the Chief Medical Officer, says ministers should consider a "sugar tax" or else risk the early death of a generation of children.
It is highly unlikely that George Osborne, in his Budget later this month, will slap a tax on Coca Cola and Mars bars. But should he? On the face of it, increasing the price of high-sugar food is sensible. How else to curb the epidemic?
Yet while other countries, including those Scandinavian beacons of idyllic society, Finland and Denmark, have introduced food taxes in the past, they have been for short periods – suggesting they do not work.
A study in 2005 found that adding VAT to full-fat diary produce would save 1,000 lives in the UK a year – and presumably a similar result would be seen under a sugar tax. But that same study concluded that, because poorer households spend a higher proportion of their budgets on food, they would be disproportionately hit by a fat or sugar tax. Food taxes place too much of the blame on the consumer. Yes, there is more we can do to limit our own intake of biscuits and sweets. We should not rely solely on the state to act as our nannies, telling us to forego that extra Crunchie. But responsibility for Britain's obesity crisis should lie with the food industry that is fuelling our addiction to sugar and a government that is failing on public health.
For a start, food labelling is misleadingly reassuring. Guideline Daily Amounts, which are agreed between the Government and the food industry, are far higher than are recommended by the NHS. For example, the GDA of sugar for adult women is 90g, yet the NHS recommends no more than 50g a day, according to a report by the Overseas Development Institute.
And although there is a traffic light labelling system in operation, many so-called healthy foods contain far higher levels of sugar than this system says is healthy. The UK traffic light label for high sugar content is 12.5 per cent, yet even Special K, marketed as a low-fat, healthy cereal, contains 17 per cent sugar and Kellogg's All-bran Flakes contain 22 per cent sugar.
In a sense, it is easy to see how the food industry gets away with misleading consumers, given their wide-ranging access to ministers. Since 2010, companies including McDonald's, Mars, Pepsi, Nando's and Tesco have all been invited to Whitehall for talks, while the Food and Drink Federation notched up 16 meetings with ministers and 99 with government officials.
The Government itself is failing to tackle the obesity problem. There is no joined-up thinking about public health – with departments at Health, Education and the Home Office operating in their own, often competing, silos. State school provision of sport is still very patchy – particularly in inner-city areas, where there is a shortage of playing fields, and at primary level. After a disastrous policy by Michael Gove to cut funding for school sports, the U-turn was welcome – with £10,000 a year for each primary school to provide some sort of PE teaching (although this only covers a part-time post). Our Olympic legacy is severely undermined – and all we are left with is a gold medal for obesity.
Dresses and science aren't mutually exclusive
Thursday is World Book Day, when young children go to nursery or school as a character from their favourite story. My three-and-a-half-year-old is going as an astronaut. She also hates dresses and will only wear jeans. For someone who raged against Marks and Spencer for their "Boys Stuff" toy range, I am, of course, delighted that this could mean she is planning a career in space or, maybe, engineering.
But I have a terrible confession to make. While I admire her refusal to cave in to the princess monster that inhabits most little girls, I wish she would occasionally wear a dress. This may horrify fellow feminists, but surely it is a false choice between wearing a flower-print smock and studying science at school? They should not be mutually exclusive – in childhood or adulthood. It is possible to admire Liberty the campaigning organisation and Liberty the shop, isn't it?
Twitter: @janemerrick23
Join our new commenting forum
Join thought-provoking conversations, follow other Independent readers and see their replies