Summer's here - so it's time to grab a Booker and start reading
Novels should be small worlds, cracks in walls to peek into another's existence, travel without flight delays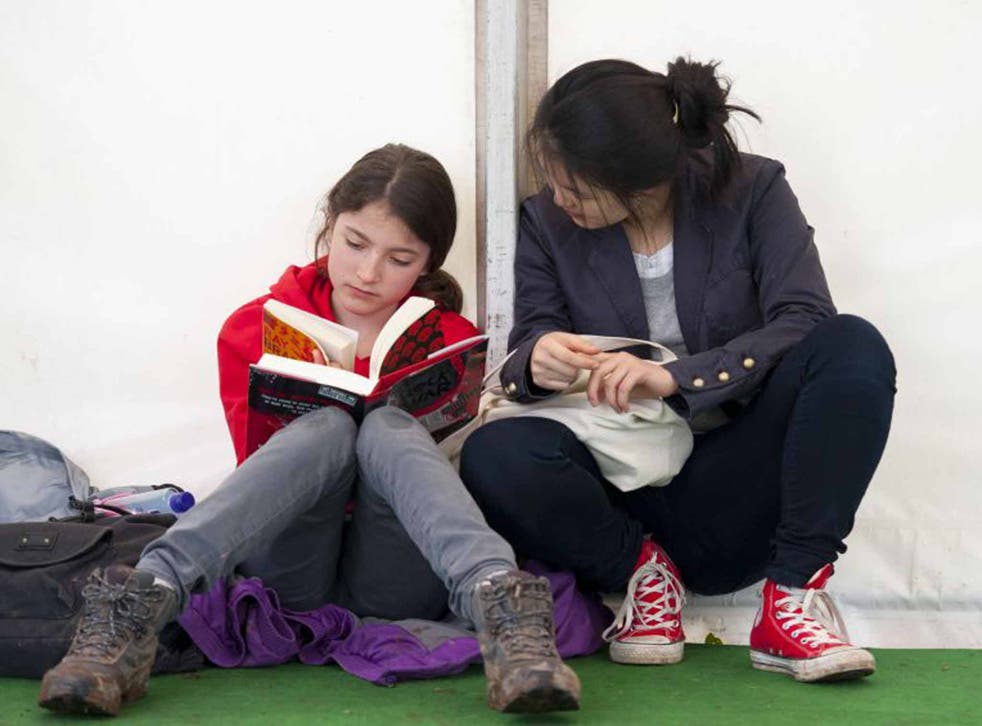 Summer's arrived at last: that merciful period where offices wind down, politics takes a break (the spectacular cannibalistic implosion of the Labour party aside) and the singular joy of holiday reading beckons. The canny release of the Man Booker prize to coincide with the summer break lends itself to holiday choices, and always garners attention.
The decision to change the Booker's submission remit two years ago came as a shock, and for many was a worry considering the prize was already battling with diversity issues.
Would expanding its reach to North America and beyond simply mean a flood of stale, 1000-word tomes about the hardships of the middle-aged, middle class man, struggling once again to juggle his crushing existential doubt and his penchant for skin-crawling, unrealistic sex with nubile young things?
The first longlist chosen under the new rules seemed to confirm those suspicions. Only three women - Ali Smith, Siri Hustvedt and Karen Joy Fowler - made the cut. Aside from Neel Mukherjee's excellent The Lives of Others, the list was a catalogue of yet more tales of The Unbearable Whiteness of Being.
In 2013, the year before the expansion, there was a glimmer of hope that the Booker could offer and recognise a much wider spectrum of human experience. Ruth Ozeki, NoViolet Bulawayo, Jhumpa Lahiri and Tash Aw all made the list, with geographically and stylistically disparate novels, and Eleanor Catton became the youngest ever winner of the £50,000 award for literature.
Luckily this year's list is a return to form, and the most diverse list in the prize's history. Yes, five of the list are US entries; but women outnumber men, and the judges' choice includes novels from Jamaica, Nigeria, New Zealand, and India, and just one previous winner - Anne Enright.
Why does it all matter? Defenders of the old status quo say it doesn't: prizes are bestowed upon the greatest, so querying why greatness seems to be so middle-aged and Western misunderstands art and achievement. That awards have everything to do with merit and nothing to do with subconscious biases would be true if we lived in a meritocratic society. We simply don't. The luxury of time to write, and the confidence to do so, make it easier for the more affluent and when the most decorated novels all begin to resemble each other the tacitly accepted view of what a good novel must be (and must be about) shifts imperceptibly.
Prizes win readers, but not all readers are the same. Reading is a pleasure, yes, but not without effort: choosing to read novels purely because they mirror your own experience is stultifying.
Man Booker Longlist 2015

Show all 13
I'd much rather believe that novels are small worlds, cracks in walls that let you peek into another person's experience, travel without immigration control and flight delays. The best books I read as a child were set in far-flung places, but also portrayed characters experiencing a life far removed from my own. The library is a portal for so much else when you're counting down the days until you reach legal adulthood and seize control over your own life and destiny. Diverse books can, and are, sought out by many readers - but prizes bring them to a far wider audience.
Time is finite, so both reading time and the opportunity to search out recommendations are precious and dwindling. I've read enough dreary campus novels to know more than I ever wanted to about the punctured Oxbridge academic psyche, and feel as if I've been through a mid-life crisis dozens of times, purely because I've foolishly grabbed a paperback by an author I've vaguely heard of.
I want escapism and variety, not a prose version of a lifestyle projected constantly from every advert and TV screen within 300 miles. Each year I attempt to read the Booker longlist. Most years, I manage it. Some books are fantastic, others face-numbingly familiar or derivative, but I'd rarely have taken a chance on many of those if they weren't first publicised by the prize.
Last year I gave up entirely, through boredom and apathy at what was on offer. I decided to focus on reading women, as writer Joanna Walsh encouraged many readers to do. This year, the mixture of dystopia, political fiction and flavours of family drama from far-flung locations is far more tempting.
People's lives and experiences don't forge a narrow familiar trail: neither should their reading.
Join our new commenting forum
Join thought-provoking conversations, follow other Independent readers and see their replies