Sunderland need Di Canio like a hole in the head
Some fans are already walking away from my home-town club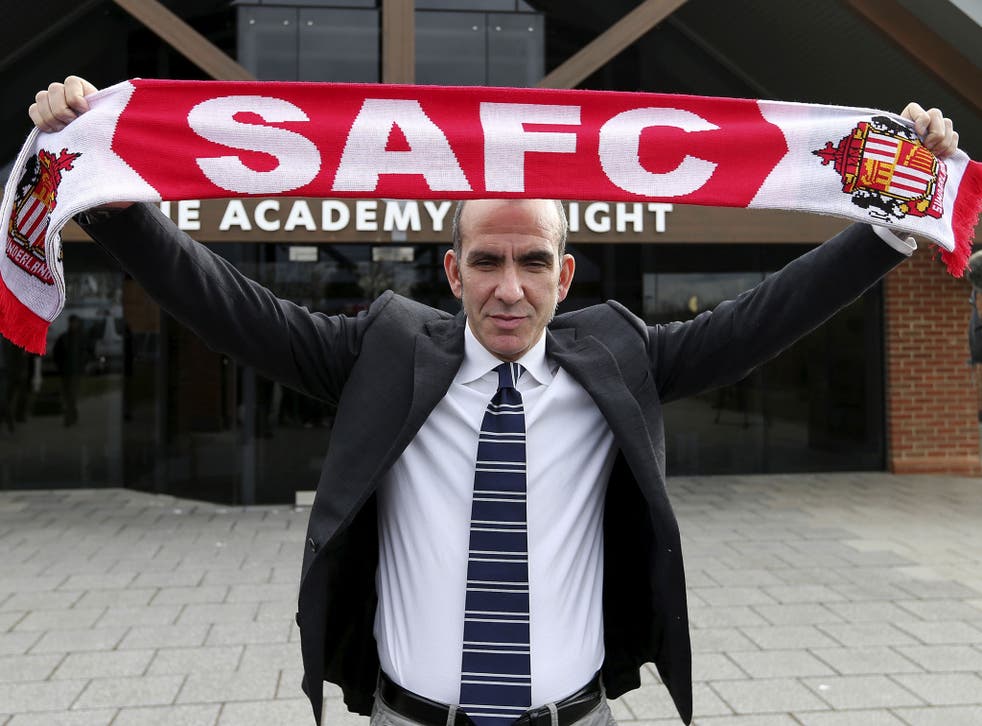 Supporting Sunderland's benighted football team has always been a white-knuckle ride.
In the 25 years that I've lived here, scarcely a season has passed without our team hovering on the edge of the relegation zone. This year is no exception, but suddenly it's got worse. The club has appointed as its new manager a man who once described himself as a fascist.
We need this like a hole in the head. Over the years, we in Sunderland have had our share of problems with the British National Party – some years back they put up local election candidates in every ward in the city. Fortunately, we have seen them off. The danger with Paolo Di Canio's appointment is that the club will start to attract support from all sorts of undesirable quarters.
This is a club that, until now, has always taken seriously its responsibilities to the wider community, working with local schools to combat racism. The stadium is built on the old Wearmouth colliery site, hallowed ground as far as many of the older generation are concerned. A miner's lodge banner is prominently on display in the stadium and a huge replica of a miner's lamp stands outside the stadium. Last week, the club entered into partnership with the Mandela Foundation only for Di Canio's appointment to be announced the next day. The timing could not be worse.
Most fans, of course, are not concerned about the politics. They simply want the team to survive in the Premier League and, if Di Canio pulls that off, he will be a hero on Wearside, which means we could be stuck with him for years. Some fans are already walking away. I was shocked last week to hear a neighbour, an ardent supporter who attends every home match, remark: "Relegation would be the best option. That's the only way we'll get shot of him."
That would be a very high price to pay. Relegation is financially ruinous and the morale in our battered city is closely bound up with the fate of the team.
Thatcher's bitter housing legacy
Amid all this talk of welfare caps on families claiming tens of thousands in housing benefit, one simple point is never made. This situation has to a large extent arisen from the sale of council houses. The money isn't going to the tenants. It's going to their landlords.
Worse than that, many of the homes in central London for which landlords are demanding extortionate rents are ex-local authority properties. These are people who took advantage of Mrs Thatcher's generous discounts to buy their home, moved to, say, Spain, and who are in some cases renting their former home back to the very same council at rents up to 10 times what they used to pay.
Others took the money and ran. An ex-local authority home in inner London costs about £300,000, and you won't find many ordinary folk living in them. To crown all, the present Government, even as it laments the extortionate rents, has just upped the discount available for local authority tenants who buy their homes, which can only lead to greater shortages and even more profiteering.
Wherever you look – be it the social housing shortage, the banking crisis or the numbers on disability benefit – the bills are still coming in for the Thatcher decade. Beats me why Her Majesty's Opposition isn't making more of this.
No more Trident
I was sorry to hear David Cameron trotting out the situation in North Korea as the latest excuse as to why the UK must continue to squander billions on our supposedly independent nuclear deterrent. Given that mass hysteria would be organised by the Tories and their friends in the media were a Labour government to phase out Trident, I had always hoped that the Tories would eventually get round to it. Just like Nixon going to China, it is something they could do with scarcely an eyebrow raised. Now, alas, they've blown it.
As many people in the military worked out years ago, Trident is an expensive status symbol of no relevance to any threat to our security. Indeed, far from Trident being independent, the Americans gave us the missile technology only on condition that it couldn't be used without their say so.
When Parliament last debated the renewal of Trident, I remarked to the then Secretary of State for Defence that its main purpose seemed to be that it enables us to claim a permanent seat on the UN Security Council. He replied: "The Foreign Office included that argument in their brief, but I asked them to remove it."
Now people pay to hear me
Next month, it will be three years since I retired from Parliament. As anyone who read my final volume of diaries will know, the decision to stand down was accompanied by a good deal of angst about whether I would find anything useful to do in my next incarnation.
Happily, I can report that such fears were unfounded. I chair the Heritage Lottery Fund in the North-east, which in the current economic climate is one of the few organisations with money to give to good causes. I lecture occasionally in the politics department of Newcastle and other universities. I've helped judge the Booker Prize.
A small industry has developed around the diaries which I spend a lot of time servicing. This has resulted in one exciting discovery: the political meeting is not dead; it has simply transferred to the literary festival. In the past three years, I have spoken at getting on for 100 such events to audiences of up to 700 who pay £9 or £10 a head to attend. Except for the occasional party fundraiser, no one ever paid to hear me when I was an MP.
Chris Mullin was the MP for Sunderland South from 1987-2010
Join our new commenting forum
Join thought-provoking conversations, follow other Independent readers and see their replies