Surely there are more pressing problems than saving footballers from our divorce laws
I've been divorced four times and none was messy or expensive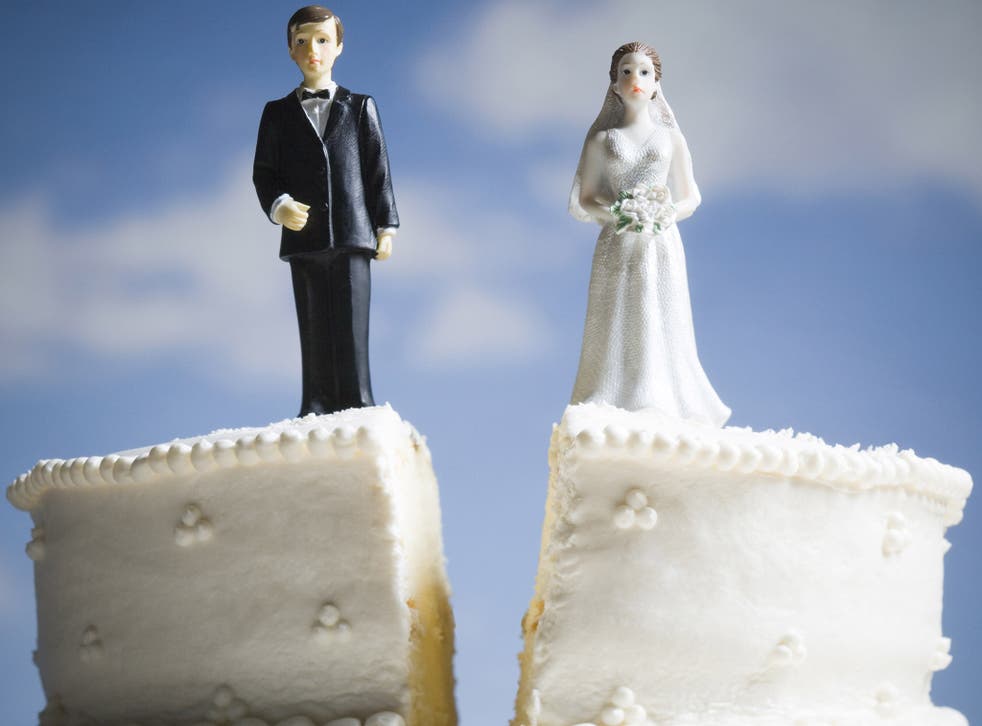 Baroness Deech certainly has a low opinion of British women. She says our divorce laws send a clear message that once you get married, "you need never go out to work", adding: "Never mind about A-levels or a degree, or taking the Bar course… come out and find a footballer." She wants pre-nuptial and post-nuptial agreements to be legally binding and is steering a Bill through the House of Lords.
Britain has become the divorce capital of the world for wealthy women because the starting point for splitting assets in the event of marital breakdown is 50/50, even if the wife has never worked and may even be to blame for the split. Our divorce laws urgently need reforming, but I hardly think most young women leave school and put "marrying a Premier League player or an oligarch" down as their goal in life.
When they leave school and start further education, girls are far more motivated than young men. Yes, there are silly girls who do want to shag a footballer, but most successful players are no fools either.
I would have thought the modern problem is not divorce, but the lack of people who want to get married in the first place. The most urgent area for the legal profession to focus on is the lack of protection for men and women who split up after living together.
The law in this area is a mess. Children and assets can only be divided after costly legal action. Marriage is going out of fashion, but we haven't found a way to protect people who decide they don't want to formalise their relationship. I am not a traditionalist and I believe marriage won't save a rotten relationship, but it does give you a legal framework if things go wrong.
I've been divorced four times and none was messy or expensive. With one exception, we were soon friends again. Marriage is civilising – and I'm glad that gay couples can now have that protection in law too. As for making pre-nuptial agreements legally binding, if you're dumb enough to sign one, then that's all you deserve to get. Most women want to make the most of their lives on their own terms, not as a by-product of a bloke.
Why is HMRC surprised that people are calling?
If HMRC was a business, it would have gone bust years ago. When it comes to poor customer service, it takes the prize for ineptitude. A third of calls are not answered, according to new figures for last September, and the amount of time callers spend waiting to speak to a human being has more than doubled over the past year, to almost five minutes.
Ten million of us have to submit our self-assessment returns by the end of this month, with a £100 fine if we're late. Imposing a deadline means that of course there will be a flood of calls – even a primary school kid could work that out – so why weren't the "experts" prepared? Their new voice-recognition phone service isn't up to the job, according to Which? magazine, and now the department has asked customers to tweet their questions!
It beggars belief that a key department is run by such nincompoops. Our tax system is already the most complex in the Western world, and the prospect of dealing with how to claim allowances in a few characters is risible.
It says it is "working hard to improve" its handling of calls. I reckon it's time HMRC employed some people who have worked in the real world. George Osborne wants to let it seize cash and assets directly from anyone owing £1,000. That's like Willie Walsh asking Paddington Bear to fly a BA Airbus.
More honours for people just doing their jobs
I'm pleased one of my oldest friends has been created an MBE in the New Year Honours. She's worked tirelessly and way beyond the call of duty in her job as a university professor. But honouring people such as actors and musicians for doing their jobs seems gross. Why should Joan Collins, James Corden and Kristin Scott Thomas get recognition for their "achievements" alongside volunteers and campaigners?
Only those who help their communities should receive a gong, certainly not performers or civil servants. Lynne Kilpatrick, head of the video games department at the Department for Culture, Media and Sport, was created an OBE for "services to the video games industry" – my case rests. Why not just hand out a gong to everyone who bothers to vote in the next election?
For a booming business, a rather barbaric move
Barbour is an iconic British brand worn by royalty and pop stars. It's been successfully relaunched and is currently enjoying huge profits – £21.5m last year on total sales of £152m. Shareholders benefited from a £9m dividend.
On the shop floor, though, it's a different story. The company employs 600 people in the North-East – one of the highest areas of unemployment in the UK – but workers in the Gateshead warehouse are planning four weeks of strikes starting this Monday. The reason? The boom in business means Barbour wants to extend the working day, introducing a new shift pattern – 5am to 3pm, and 2.30pm to 10.30pm. Unite says the 134 warehouse workers will lose "unsocial hours" payments and are being threatened with the sack if they don't sign up, while the management claims it's made a generous offer. But if you are the sole breadwinner, arranging child care while you work these unsocial hours costs money. How can Barbour claim to be family-friendly?
The minister for traditional, household-focused women
Sexism is alive and well and living in Australia. Prime Minister Tony Abbott caused outrage last week when he was asked on a breakfast TV show to name his greatest achievement, considering he's not only Prime Minister but also minister for women. He replied that it was the abolition of a carbon tax introduced by his predecessor, Julia Gillard, commenting that "as many of us know, women are particularly focused on the household budget… and repealing the tax means a A$550 [£287] benefit for the average family".
Abbott's emphasis on the traditional family might play well on the right, but it goes down like a cup of cold sick with most women. Almost half the population thinks the Australian government is dragging its feet over equal opportunities, and Abbott has only just increased the number of women in his Cabinet from one to three.
In remote northern New South Wales, I did encounter a couple of antedeluvian types. When I told one chap I'd just caught a decent sized flathead (a delicious fish, which put up a spirited fight), he inquired: "Who skinned and filleted it?"
The best thing about fishing alone is that you start a lot of conversations with total strangers, usually about the merits of pilchards versus prawns as bait. My favourite Christmas present was half a bream, complete with guts, from another hopeful on the shore.
Fishmonger catches the eye – in fishnets, of course
The festive season means "news" takes on a new dimension. My favourite story (which even made the Queensland press) concerned the French fishmonger who was arrested for drunkenly exposing himself, standing in the window of his new shop wearing a wig, falsies, a corset and fishnet stockings but no pants. He claimed the busy holiday period had made him "stressed". A happy New Year to you all.
Join our new commenting forum
Join thought-provoking conversations, follow other Independent readers and see their replies