Sydney cafe siege: Australia becomes latest country to have its sense of invulnerability shattered
All of a sudden even the innocuous act of fetching a takeaway coffee seems fraught with danger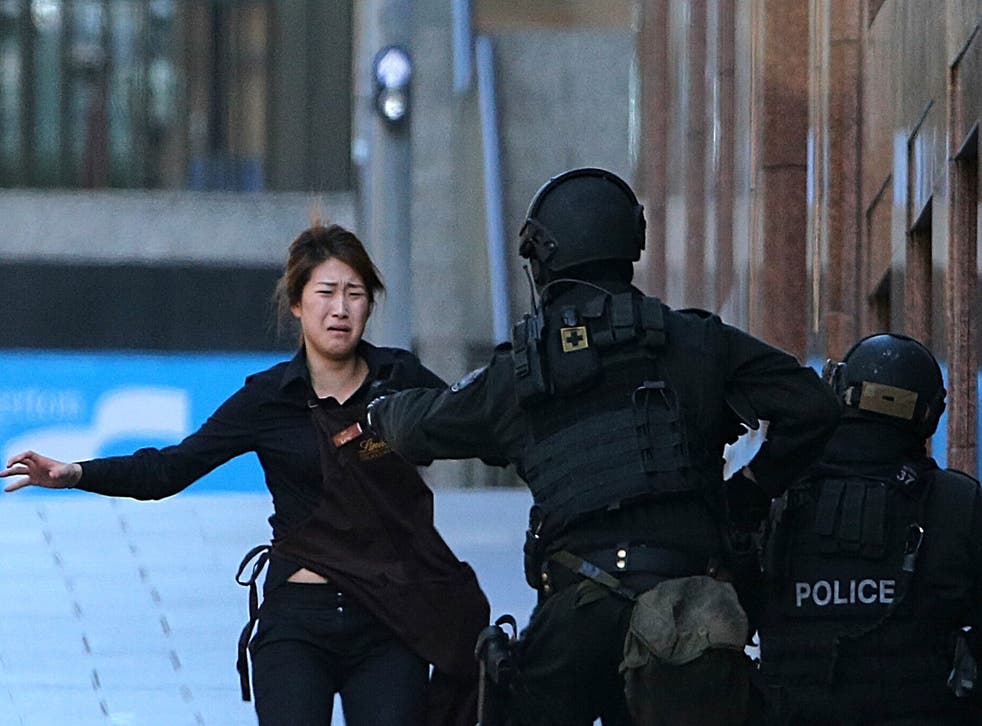 For the past 10 years or so, Australian governments - and the public - have kidded themselves that they could have it both ways. They could join US-led adventures in Afghanistan and Iraq, earning themselves kudos with Western allies. And they could feel more or less safe from any kind of terrorist backlash, convinced that Australia was too small and too distant to become a target.
Sure, there were bombs in Bali and elsewhere which claimed Australian lives - far too many lives. But those were targeted at Westerners generally, not specifically at Australians. As for an attack on Australian soil, the last one was a car bomb at the Turkish consulate in Melbourne in 1986, which killed only the bomber.
Now, here in Australia, that sense of invulnerability has been shattered. Even the innocuous act of fetching a takeaway coffee seems fraught with danger now, as office workers who popped into the Lindt Cafe in central Sydney just before the start of an armed siege later testified, white-faced, for the TV cameras.
Only a few months ago, as he rushed to commit Australian troops to a US-led military operation against Islamic State, or Isis, in Iraq, Prime Minister Tony Abbott denied that it would make the country more of a terrorism target.
Nonetheless, there have been ominous rumblings for some time. The terrorism threat alert was raised from medium to high in September, signalling that an attack was "likely". Security agencies have been warning about the risk posed by Australians heading off to fight with Isis in Iraq and Syria, then returning home, radicalised and dangerous.
New laws have made it illegal to travel to such war zones without "legitimate reason". (There are believed to be about 150 Australians fighting with Isis and other militant Islamist groups in the Middle East, with about 20 having returned home.)
Meanwhile, tensions have been rising as a result of incidents such as the fatal shooting in Melbourne in September of a teenager who stabbed two police officers outside a suburban station.
A week before that, police launched mass anti-terrorism raids in Sydney and Melbourne, which they claimed had foiled a plot to seize a member of the public in Martin Place, behead them and post the video on the internet.
In pictures: Sydney siege

Show all 32
In Martin Place, the sense of shock and disbelief was palpable among the 200 or so locals and tourists who mingled with TV crews outside the police cordon, eyes fixed on the brown umbrellas shading the tables outside the Lindt Cafe. "I can't believe this is all going on just down the street, right in the middle of Sydney," said one young woman, summing up the general mood.
Join our new commenting forum
Join thought-provoking conversations, follow other Independent readers and see their replies