Sydney siege: Not the moment for a selfie
Apparently that's not obvious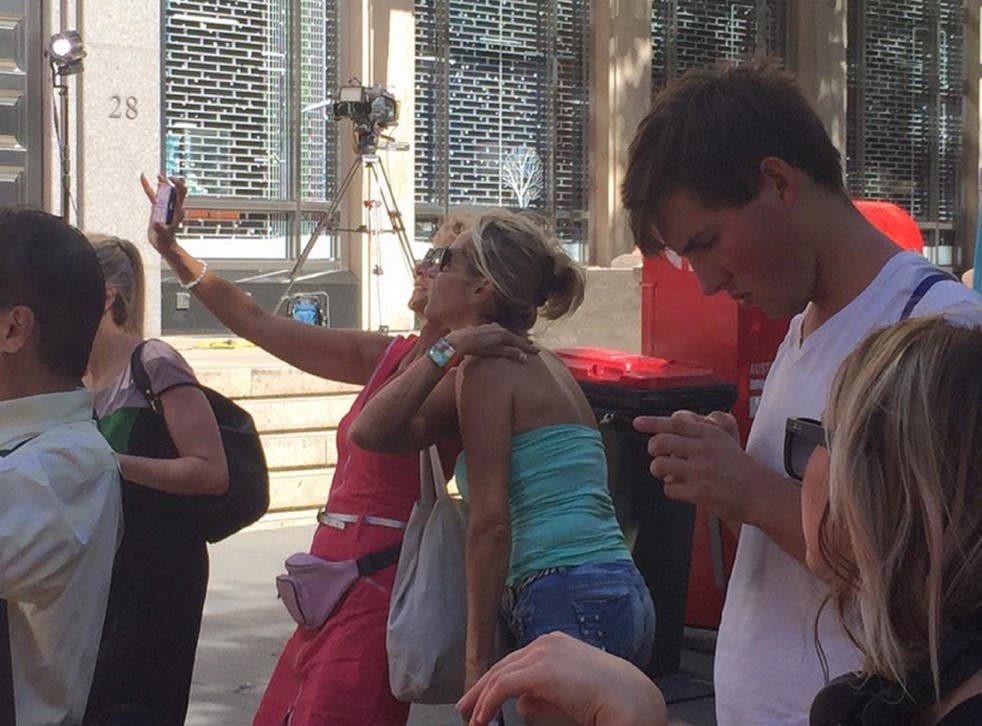 Say cheese. Say I'm super psyched to be stood outside the Lindt Café with two of my best bros. Say, hey, Instagram, does my serious face convey that I'm both worried about the events behind me, but also super serious about boosting my online profile? Say it's all about the pearly whites, baby. Say yeah, sometimes I click before I think, but we've already snapped the Sydney Opera House and that nice set of macaroons we ate, and this will really round off the "Down Under" album.
It's not too strange that a small number of people have taken selfies in Martin's Place, at the same time as armed police surround a store that, before today's crisis, was famous only for selling golden chocolate teddy bears. History is in the making, and here's your chance to make a mark on it. It's also 2014: morons have already been popping selfies at funerals for a season or two.
Still, not good enough. A ding on the dingus-o-meter. Some kind of low point that may even sum up something about the direction of society. "I wonder what has happened to empathy?" asks one Mail Online commenter. And you do wonder. Because it takes a special kind of narcissist to take a selfie while, not 100 feet away, people are cooped up with a gunman with their life in – how do you call it? – oh yes, danger. Their lives are in danger. Not a popcorn moment. Not a movie. Not something that, even if all goes well and the hostages make it out safe, you ought to find pleasing-as-punch.
Compare the rubbernecker expression – one guy even literally grinning like a Cheshire Cat – with the terror on the face of the café worker who sprints into the arms of a policeman. I guess the rule should be: don't selfie when there are a bunch of other selfies nearby that will probably be – at the moment you snap – either crying or close to it. Cheese. Don't say it.
Join our new commenting forum
Join thought-provoking conversations, follow other Independent readers and see their replies