Tackling disease is key to solving global poverty
Ahead of tomorrow's High Level Panel meeting in London, a reflection on the critical role of health in and beyond the Millennium Development Goals.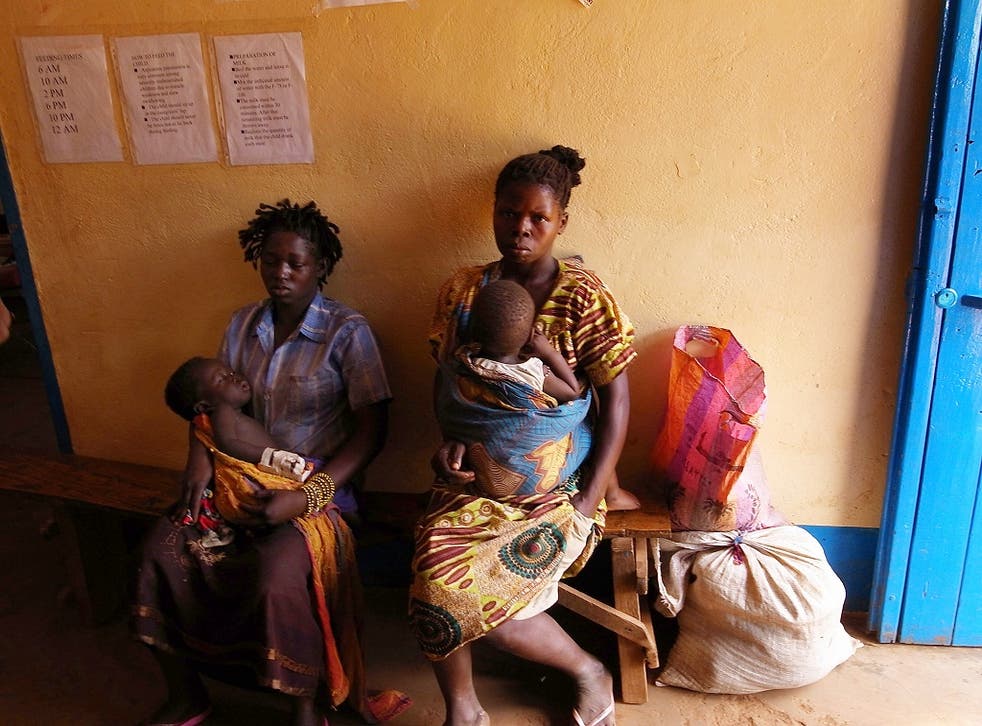 Tomorrow in London, David Cameron will co-chair the second meeting of the UN Secretary General's High Level Panel on the future strategy to fight global poverty. As priorities are juggled with millions of lives in the balance, we must be both realistic and holistic, because people's health and development are inextricably linked.
We are just 3 years away from the target date for achieving the UN Millennium Development Goals (MDGs) agreed by all 123 UN Member states back in 2000 to eradicate global poverty. These 8 goals have given local and global focus to efforts to tackle the big issues: child mortality, infectious diseases including HIV/AIDS and malaria, education, equality, maternal health and environmental sustainability. They have inspired action, with considerable progress being made over the last decade, transforming millions of lives and reducing human suffering.
The MDGs have also inspired innovation. As Bill Gates says: "the Millennium Development Goals can guide the search for new discoveries by showing us where innovation can bring the biggest returns. This is their genius, and I am optimistic about what they can help us accomplish."
Equally important, they have inspired new financing models, notably the Global Fund to Fight AIDS, Tuberculosis and Malaria, which now represents over half of all international funding to fight malaria, two-thirds for tackling TB and 21 per cent of international financing against AIDS, making a sizeable step forward towards halting and reversing the spread of these diseases.
1 billion still in poverty
But there is still so much more we need to do. Progress has been uneven, with some goals and some areas falling behind, particularly in fragile and conflict-affected states and in sub-Saharan Africa. The next three years are critical, but we also need to look well beyond 2015, and to reflect on lessons learned, and how to implement and scale up solutions that improve the economic, health, development and equality prospects of all, especially the 1 billion people around the world who still live in extreme poverty.
So what lessons have we learned? By establishing the 8 MDG pillars, we have made them easier to understand, measure and evaluate. But this resulted in oversimplification. Health, for example, which has three specific goals on improving maternal and child health and tackling infectious diseases, is inseparable from many of the other goals. Ill-health is both a consequence and a cause of poverty, and both are interrelated with environment, education and nutrition in complex ways. The danger is that issues are considered only in isolation. This is not real life.
Health must be recognised in any future framework as an important indicator of progress on multiple issues; but it also needs to be recognised in its own right as a fundamental driver of development. Health goals and targets beyond 2015 should not be weaker than within the current Millennium Development Goals.
Growing challenges
They need to build on the existing MDGs, which must be extended, as there is still a huge unfinished agenda. They must also take into account other burgeoning global health challenges, such as non-communicable diseases, mental health and family planning. Progress against these targets must be measured through regular check points which look at both overall and equity of progress – let's make sure we do not leave behind those who are most vulnerable and excluded.
The UK has a strong track record on driving forward changes in global health, and I am proud that the London School of Hygiene & Tropical Medicine has played its part over many decades and continues to be a catalyst today. We must remember that these issues affect us all. Diseases have no respect for national borders.
Tomorrow, David Cameron and his co-chairs President Susilo Bambang Yudhoyono of Indonesia and President Ellen Johnson-Sirleaf of Liberia will have the power to help to shape the agenda for years to come. It is an unenviable task, but I hope the panel shares the view that global health is a critical priority. Health is at the heart of successful development, intrinsically linked to productivity, growth, equality and sustainable development.
Despite the progress so far, disease and poverty will not disappear in 2015, and we have much to do to provide a healthier future for all our children and grandchildren.
Peter Piot is director of the London School of Hygiene & Tropical Medicine
Join our new commenting forum
Join thought-provoking conversations, follow other Independent readers and see their replies