Tales from the Water Cooler: Two fish out of water
A mafioso in Uxbridge and a shark on the New York city metro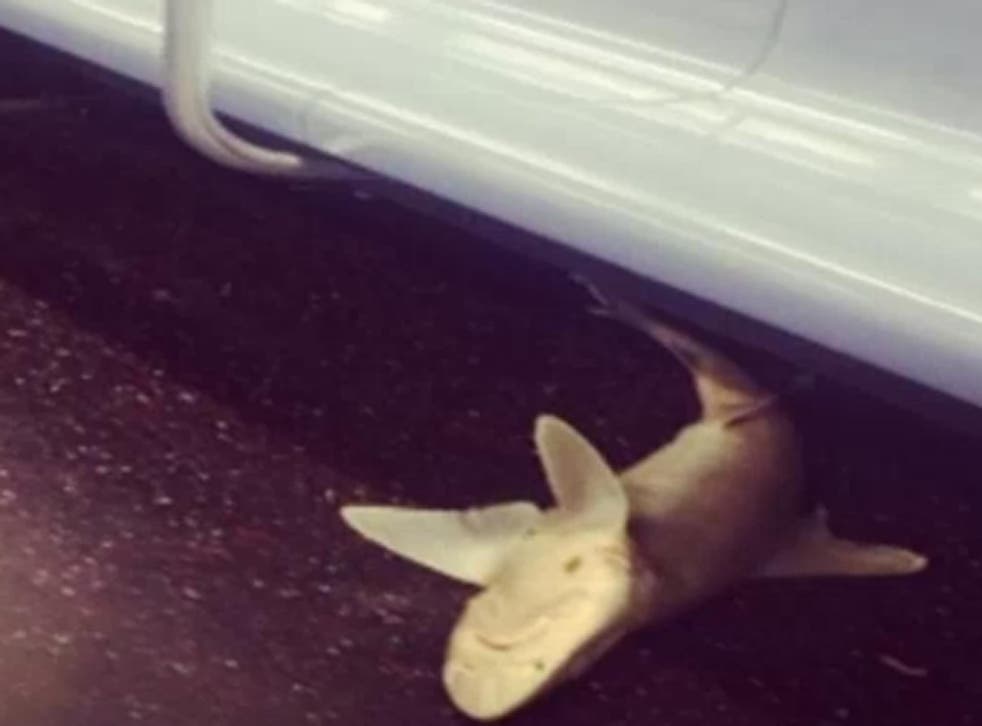 Two stories this week to ponder flippantly, miss the gist of completely or generally point at, laughing. Sadly, two is too many. In these economic times, we can't be encouraging readers to waste more time at the water cooler.
So this week you be the judge as to which I should select. The first story involves a dead shark being found on the New York subway. Now, whether it was dead when someone dumped it there or was alive when it boarded the train and subsequently passed away, is unknown. I suspect it was already dead when it was put there because a) it smelled very bad and b) as marine biologists have proven, sharks often struggle with escalators.
The other story concerns a mafia boss being arrested in a London suburb, having lived under an alias since arriving from Italy 20 years ago. Neighbours were shocked to discover that the mild-mannered chap they had always known as "Carlo 'Bullets' Salami" was actually one Marc Skinner, a Sicilian mobster. Wait, I think I might have that the wrong way round.
Anyway, am I alone in seeing a link between these two tales? I don't quite know what alerted British cops to the Uxbridge Don's presence, but I'd bet a helping of Mama's meatballs that the "sleeping fish" in New York was involved.
Either way, if you spot a dead haddock on your train home on Monday, it might be worth mentioning it to that nice "Greek" couple next door…
Join our new commenting forum
Join thought-provoking conversations, follow other Independent readers and see their replies