#Teamnigella: It's the only side to be on
She could have said she'd been annoying. Instead, she filed for divorce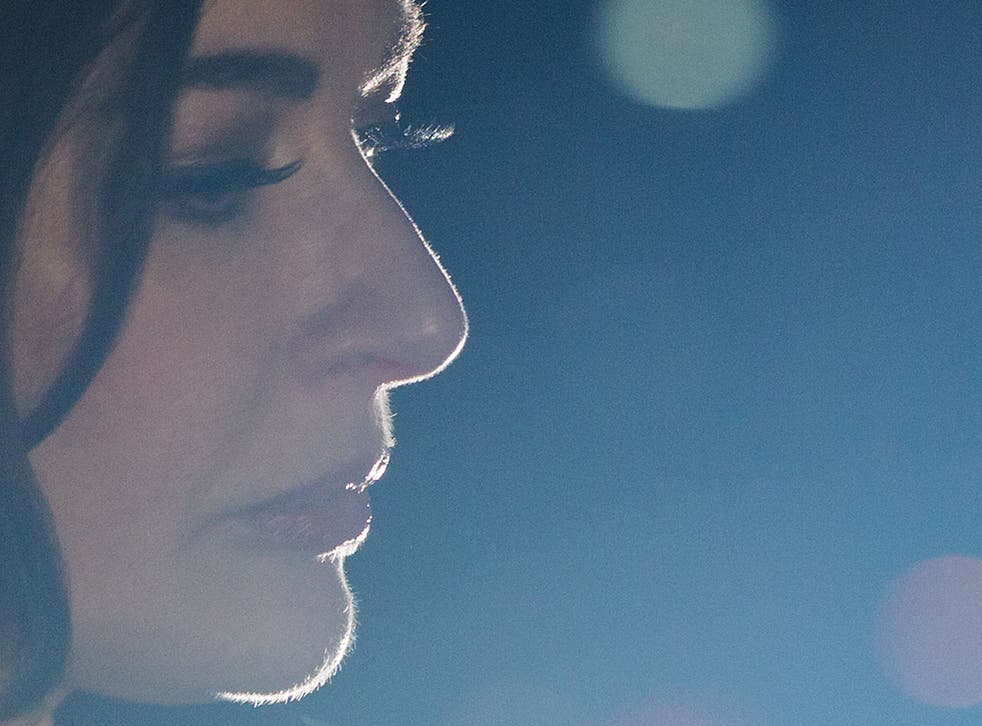 And so ends, for now at least, the trial of Nigella Lawson. Yes, this may have been a legal examination of the Grillo sisters and their attitude to household accounting, but, let's be frank, who really gave a glass flour-shaker about that boring old business? From her "court walk make-up" – column fodder for imbeciles – to her mothering skills, her attitudes to cocaine, her approach to kitchen tidiness and her one-liners in the face of Anthony Metzer QC, day after day we saw Nigella Lawson on trial.
There were no winners in this case – the Grillos walked free, Charles Saatchi has scurried away most likely to lunch with whichever stand-by, temporary Nigella he can dupe into eating al fresco in December so he can smoke. What we did gain was a lesson in the downsides of being an enormously successful woman. A woman who reinvented herself, post-tragedy, as a "domestic goddess", shifting more cookery books, salt pigs and serving spoons than the male behemoths of cuisine stacked together.
Nigella Lawson is the woman with the brass neck to reject and, by turn, emasculate Charles Saatchi, the man who (we learned in court from his employees) never hears no. Incidentally, none of the allegations of cocaine use, kids smoking cannabis and general terribleness were a surprise to the media. Many of us heard them months ago courtesy of a mysterious web link documenting all her supposed flaws. I have no idea who briefed the author. It's a complete mystery. Nigella should invest in better blinds in her new home, though.
What about those photos we all saw of the couple outside Scott's? Nigella being clasped by the throat. Or one hand firmly clamped over her mouth. If she had been a good compliant girl she could have smoothed this whole silly fuss over. She could have said she'd been a very annoying wife that day and things weren't as bad as they looked. Instead, she filed for divorce and didn't say another word publicly.
The problem with pride is the immense glee caused when you fall. When I first typed Team Nigella into Twitter, shoved a hashtag on the front and pinged it off, it was in a spirit of disgruntlement. When the hashtag took off, and was eventually sprayed in foot-high letters on a Stoke Newington wall, it felt oddly inspiriting. If there was a war, which there seemed to be, Team Nigella seemed to be winning. I'm not sure who Team Saatchi were. They kept their powder very dry.
Still, as the headlines screamed "Higella" and the media clutched its pearls over the fact that cocaine had allegedly reached the world of cooking, it can't have felt like much of a victory. The truth of the matter is that in media land and in the culinary world, it's harder to find someone who has never, ever, not even once had a rolled-up grubby banknote up their nose than one who has.
Cocaine: the most commonplace and eventually tedious of drugs. I have lived for two decades in the heart of a business where cocaine rather than sobriety is an ever-present fact, where anyone who has lived anything remotely like life has possibly dabbled, maybe even binged, and probably – at the time – enjoyed it. Happily the majority of people find drug use, and the subsequent gak-chatter, a bit boring and far from in keeping with prolific work output, and therefore try to keep it at arm's length.
From an empathic viewpoint, people take drugs for sad reasons of escapism. For example, if I was a renowned cook married to man who wouldn't try my food, would only eat outdoors so he could smoke and had threatened to ruin me if I left, I'd probably need the occasional line of cocaine, to keep out the cold. Or maybe a little bit of Vicodin. Or a lovely big hit of opium. Whatever got me through the night.
Of course, this is the sensible, honest discussion that we need to have about drugs and the drug histories of people born in the 1960s onwards. Much mud was flung during this case about Nigella turning a blind eye to her children's behaviour. They smoked cannabis, it was said. Again, there are mothers the length of the land turning a blind eye to what happens in their homes to stop their children making stupid mistakes in strangers' homes. We're not ready for a pragmatic, honest discussion on drug use yet. We're too busy screaming Higella and hoping our hypocrisy never catches us up.
I spoke to my mother, aged 77, and we gossiped about the case. "Do you think she's one of them druggies?" my mother said. "If she is, she's been bloody busy," I replied. "I buy a cookbook once every six months." "Well, whatever she's on I want some," my mum said after some thought, "because she looks bloody smashing. Lovely skin she's got. She keeps herself properly nice." Throw what you want at Ms Lawson, I thought. Great Britain will always be Team Nigella.
Join our new commenting forum
Join thought-provoking conversations, follow other Independent readers and see their replies