Thank you, Anita Ekberg, for a moment of perfection
You let us dream that we too could be part of La Dolce Vita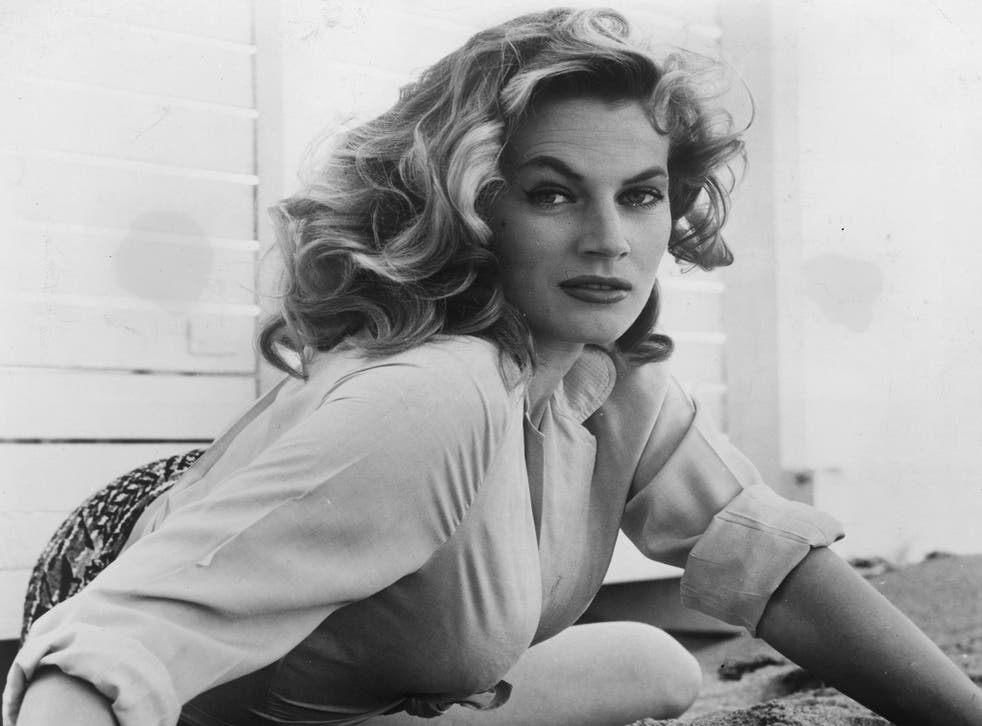 A beautiful blonde woman dances seductively in a strapless evening gown through the waters of Rome's Trevi Fountain. As the water caresses her voluptuous body her sensuality is palpable, undeniable.
A handsome man in a suit (Marcello Mastroianni) wades in to reach her. The pregnant eroticism of the moment when they embrace in the water is plain to all, even when viewing the 1960 film La Dolce Vita in 2015.
Of course, when Federico Fellini's classic was released, it was considered shocking. The Vatican – inevitably – condemned such raciness, but Anita Ekberg herself, a former Miss Sweden who had first been seen in 1956's War and Peace, was defiant. "I'm very proud of my breasts, as every woman should be," Ekberg, famous for her sharp-tongued outspokenness in an era when actresses were seen and not heard, once said.
Ekberg never again reached such giddy heights, despite roles in other Fellini movies: Boccaccio '70, The Clowns and Intervista. Disappearing from our screens bar the odd terrible European film, she was said to have grown sick of the scene that immortalised her.
The Years of La Dolce Vita

Show all 9
Like Brigitte Bardot in And God Created Women (1956) before her, and Raquel Welch in One Million Years BC (1966) later, Ekberg became a victim of her own image in an age where it was difficult for female stars to break free of their stereotypes in such a patriarchal business.
The public too likes to picture such stars frozen in time. Rare is the Helen Mirren or Julie Christie who managed to evolve an acting career out of being "the glamour". It's still difficult: look at Angelina Jolie's struggles to be taken more seriously.
Ekberg can best be compared to Ursula Andress, also immortalised in that one bikini scene, emerging from the sea in 1962's Dr No. Yes, such moments can become millstones weighing down the rest of a person's life, but my, what moments, what memories. So, RIP Anita Ekberg, and thank you for letting us all dream that we too could be part of La Dolce Vita – just for a fleeting moment.
Stefano Hatfield is editor in chief of High50.com
Join our new commenting forum
Join thought-provoking conversations, follow other Independent readers and see their replies