Thatcher's "boot boys": When the unholy trinity of police, press and government took root
The former Prime Minister created the mood music that gave police their extra swagger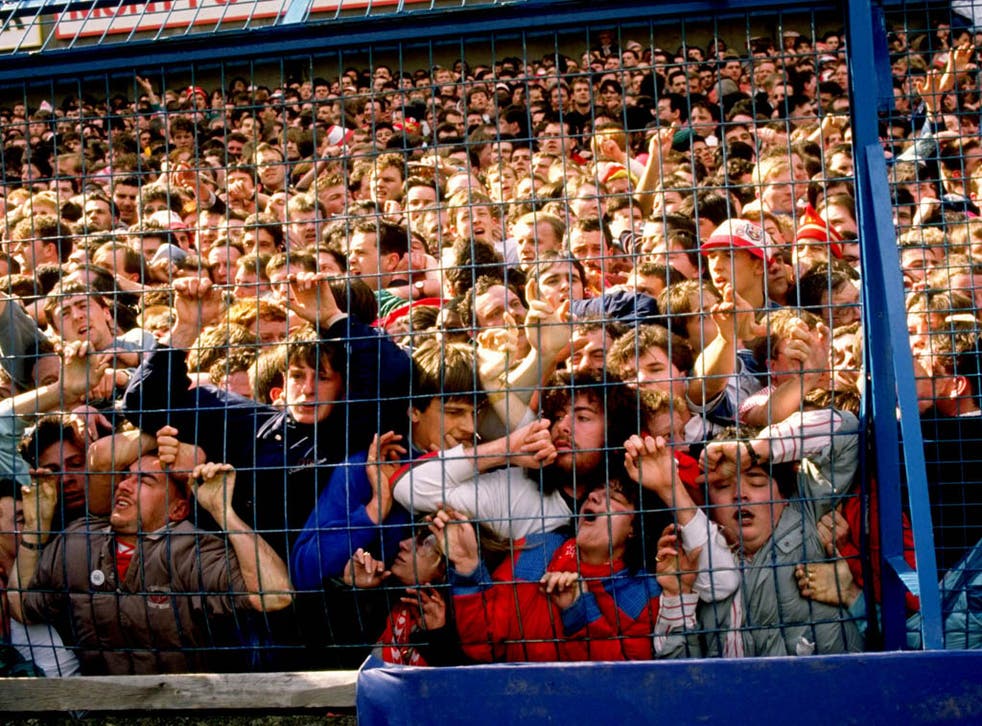 In the 1980s, the political left derided the police as "Mrs Thatcher's boot boys". The term referred to the role the police played in the miners' strike, the printers' dispute at Wapping, the poll tax riots, and in other confrontations where it appeared that forces took the side of the government against political opposition. Many officers revelled in this seemingly protected status: left-wing hate only proved they were doing their job. "We are," their body language and many of their actions asserted, "the masters now."
When the report by the Hillsborough Independent Panel this week revealed the extent of the cover-up operated by the South Yorkshire force, Labour former home secretary Jack Straw asserted that Thatcher's support for the police (almost her first action on coming into office in 1979 had been to approve a 45 per cent pay rise) had made the police "partisan" and given them a sense of "impunity".
The police are (and have always been) agents of the state, and through thick and thin (and there has been plenty of thin in the past 40 years), it has been bad politics for a government to tangle with them. For most voters, they remain "our boys" operating a "thin blue line". Woe betide a home secretary of any party, as Theresa May discovered last year, who dares to challenge pay and conditions for which any comparable group of workers would give their eye teeth.
Without question Thatcher created the mood music that allowed police extra swagger. Officers may not have been Mrs T's "boot boys", but they were surely her Praetorian guard. The majority of police then voted Tory (and still do), and most happily embraced Thatcherism. Even her origins as a grocer's daughter was reassuring to the rank and file: many officers came from similar backgrounds.
Collusion with the press has always reinforced this sense of immunity. Backed by politicians and journalists (tabloid police reporters and police officers then seemed hewn from the same stone), it is scarcely surprising that all ranks thought they were untouchable. Hence perhaps the shock now that the police are hauling journalists out of bed on phone-hacking charges.
But the political and press climate was (and still is) only a part of the culture that allowed the South Yorkshire police (almost) to get away with their extraordinary cover-up. The police have always been a tribe apart. Immediately a man or woman dons the blue uniform he or she is stepping outside civil society and joining a conservative and self-protecting organisation. Thatcher was not prime minister when the police spread self-serving lies about Jean Charles de Menezes, the Brazilian shot dead on the London underground in the aftermath of the 7/7 bombs.
A woman I know witnessed an accident in which a police car knocked down a pedestrian. It was not, fortunately, serious, and the pedestrian recovered after treatment. My friend's opinion was that, whatever the reason for the police dash, the car was being driven inappropriately for the crowded conditions on her high street. She said so in a statement. The next few months were, she said, purgatory. She was visited or summoned to the police station on several occasions in an attempt to get her to change her statement. Enormous efforts were made to ensure that a dangerous police driver didn't face consequences.
My friend is an intelligent and principled woman, and stuck to what she had originally said. But she was deeply scarred by the persistent attempts to get her to withdraw her testimony (and this was a fairly fish 'n' chip incident). And she resolved never again to get involved if she happened upon a similar situation.
Senior officers I knew when writing a book about policing at the time of Hillsborough frequently justified inappropriate behaviour by their officers. I had overheard a PC swearing at a member of the public outside a hospital. "Ah," said one senior officer, "but he might have had a bad night or a row with his wife." Would such an excuse absolve a hotel receptionist who swore while on duty?
Police live strange and unnatural lives. Hours are spent cooped up in cars, when, with rare exceptions, nothing much happens. There, in canteens, on golf courses, the same tales are told and the same prejudices reinforced. The instinct, as in all organisations, is to close ranks and regard criticism as calumny.
However, the close-knit opportunities to reinforce erroneous stories; the pressure to be loyal team players (whistleblowing, as demonstrated by the silence of officers who knew what had happened at Hillsborough, is virtually absent in police forces); the similar mindset that often attracts people to join the police reinforce; all these help to create a blind allegiance not normal in most walks of life.
Officers who know nothing except gossip about controversial cases are adamant that their colleagues have got them right. Remember Colin Stagg, the man wrongly suspected three years after Hillsborough of murdering mother and model Rachel Nickell on Wimbledon Common. A police woman was detailed to get close to Stagg and entice him into confessions. Long after a judge had thrown out the case, officers still asserted that Stagg was guilty. Again the press peddled police lies. (Another man was later convicted of Rachel Nickell's manslaughter.)
The gloss given by top-level support – as when Thatcher visited Hillsborough after the disaster – creates (often phoney) confidence. Surely, we assume, these authoritative men with gleaming epaulettes and medal ribbons, standing alongside senior politicians, can have nothing but the public good in mind. Sneaking off to a restaurant to brief the rank and file to create a "rock-solid story", as senior officers did after Hillsborough, was a clandestine act far from the limelight of the PM's visit.
Thatcher's now revealed comment watering down the government's reaction to the interim Taylor report speaks volumes about her attitude and the confidence it must have given the conniving cops. Lord Justice Taylor had asserted that senior officers had been "close to deceitful" and that many lacked "the capacity or character to perceive and admit faults". Douglas Hurd, then home secretary, had believed that the force's then chief constable should stand down.
Not so fast, said Thatcher. Is it for us to welcome such a "devastating criticism of the police"? This is a far cry from the unequivocal apology given this week by her Conservative successor. Many police foul-ups and deceptions later, it is time to translate such all-too-frequent apologies into a permanently reformed police culture.
Robert Chesshyre's books include The Force: Inside the Police, and, published this year, When the Iron Lady Ruled Britain.
Join our new commenting forum
Join thought-provoking conversations, follow other Independent readers and see their replies