The word 'mongol' is obviously offensive - but Nick Martin's comment suggests he was offended that disabled people actually have sex
It might seem shocking to some, but we disabled people are at it all the time - just like everyone else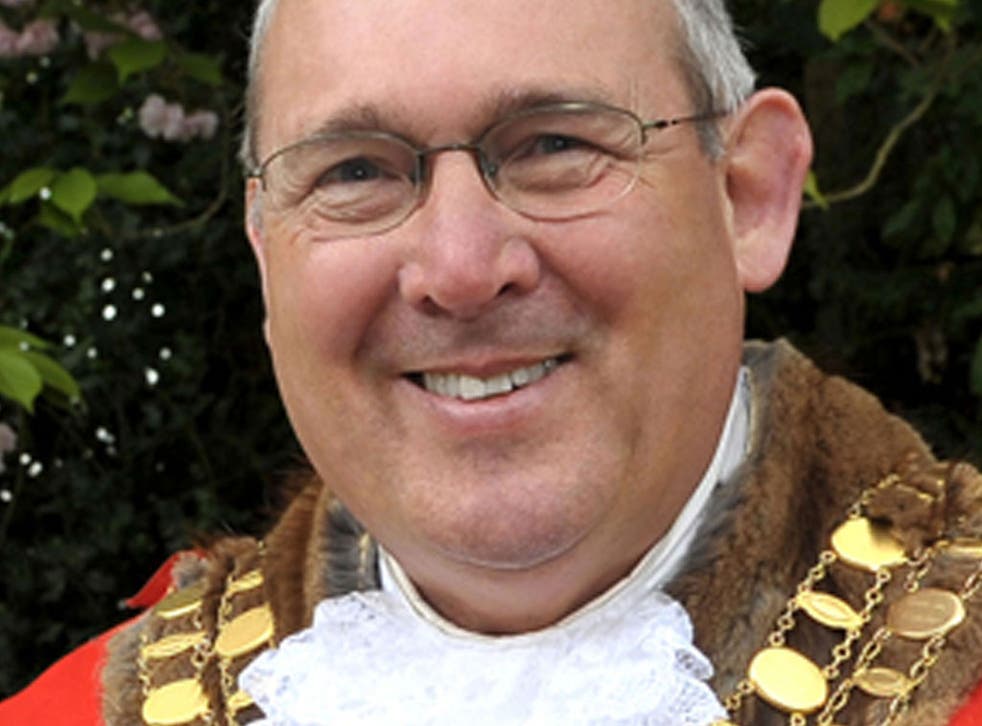 "Are we still letting those mongols have sex with each other?"
This is what Nick Martin, the Mayor of Swindon reportedly said during a discussion about the challenges faced by disabled adults in modern society.
Just take a moment and read that statement again, in its entirety, because it's the whole phrase that is important to what I'm going to discuss. And no, I'm not just being PC and this is not just because I have no sense of humour.
If you've read the story you'll know that Mr Martin initially denied he'd uttered the phrase. However, an independent officer found that he had and he was ordered to apologise by the council's standards panel.
Mr Martin then said he had done so "for using a word I shouldn't have".
Needless to say this hasn't gone down terribly well. It might be something to do with the fact that he has managed to make the former culture secretary Maria Miller look like a model of contrition.
But it gets worse.
Mr Martin is now engaged in the cynical game of subtly portraying himself as the victim.
He told BBC Wiltshire that he had used a word he "was brought up with" and that it was "not a modern word", adding: "The committee want a new apology and I will keep apologising until they fall over. I'm sorry, I'm human, and I don't know what is wrong with my apologies."
The subtext is clear: Poor me, the PC police are after me. These zealots won't stop until they've hounded me out. And my only crime here is accidentally using a phrase that was in common use when I was young.
Did you read that statement a second time as I suggested at the beginning of this piece?
"Mongol" is an offensive term. However, it was indeed at one time in common use and people of a certain age can sometimes accidentally slip up in these more enlightened times. So perhaps an apology, if genuine, should be the end of the matter.
But, leaving aside the fact that Mr Martin's apology doesn't look very genuine, it isn't just the use of the term that's the issue here. It is the way it was used.
It wasn't just "mongols" he said it was "those mongols". But if that's not enough for you think about the second part of the utterance. The bit about "those mongols" having "sex with each other" and whether "we", presumably meaning decent normal people like Mr Martin and his mates, are still allowing that to happen.
As has been pointed out by the charity Scope, disabled people have sex with each other. All the time. Sometimes it's good, sometimes it's bad, sometimes it just is.
This applies to people with all manner of disabilities. Including people you, Mr Martin, might perhaps have referred to as "cripples" when you were growing up. I'm one of them.
And, Mr Martin, I can tell you that we're all at it.
Just like the "normal people" whom you refer to as "we" are all at it.
What is disturbing about this lamentable individual's statement is that it goes far beyond "PC gone mad".
In saying what he said he's dug into the playbook of the Nazis.
Listen, I am well aware that people allude to them far too too often. Everyone from bossy health campaigners to over zealous traffic wardens to even quite moderate feminists end up on the receiving end of the 'Nazi' comparison.
But in this case I think that allusion is justified. If you know your history you'll know that, as well as six million Jewish people, the Nazis killed an awful lot of disabled people. After first having them sterilised so if "those mongols" were allowed to have sex with each other they certainly weren't allowed to breed.
No, what Mr Martin was saying wasn't about him being of a certain age and slipping up by wrongly using an outmoded, old fashioned and ugly term. It was much nastier than that.
And we shouldn't let him, or his colleagues on Swindon Council who have so far allowed him to keep his job, forget about it.
Register for free to continue reading
Registration is a free and easy way to support our truly independent journalism
By registering, you will also enjoy limited access to Premium articles, exclusive newsletters, commenting, and virtual events with our leading journalists
Already have an account? sign in
Join our new commenting forum
Join thought-provoking conversations, follow other Independent readers and see their replies