There's nothing empowering about girls who expose themselves online. Look what happened to Tulisa
Plus: Why is Director of Public Prosecutions Kier Starmer going after the little guys? And don't give up Mary Beard: we need her on Question Time now more than ever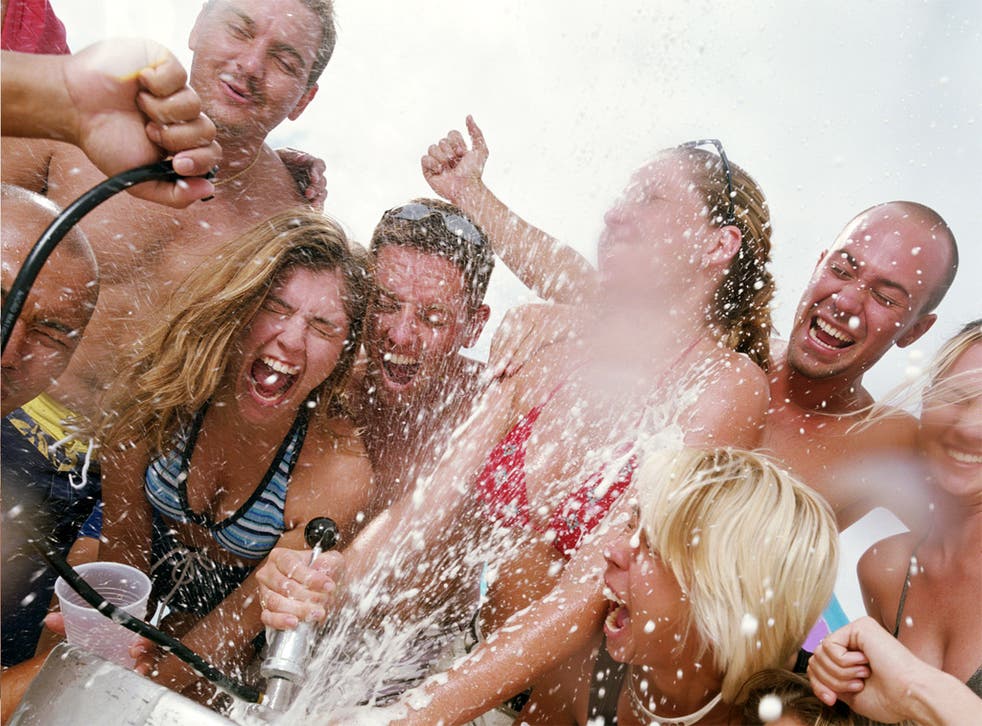 Bravo to Diane Abbott for shouting loud yesterday about the effects on young women of an increasingly "pornified" Britain. Ah, this fresh exciting new sexy teenage landscape; where our small sons glean sex education by watching a nine-person gangbang on a Nokia phone screen, topped up with a constant glut of YouPorn clips, the boy's sex comic Nuts and "sexting" (ie amateur porn featuring schoolgirls, swapped among boys often acquired via threats or blackmail).
Meanwhile, our daughters learn about sex and love from free porn clips, their hero Rihanna's inability to wear knickers or stop sleeping with the man who attacked her, the pole dancing option in PE class, burlesque being pushed as a hobby and those glorious episodes of Britain's Next Top Model where teen girls are sent on a "raunchy lad's mag shoot", only to be turfed off the show in disgrace when instinct warns them not to be photographed with their legs open and their fingers in their gob.
"Carrie-Anne," the judges will hiss, "you didn't give it 100 per cent – we felt you were holding back and being uncooperative!" Messages like this make me furious.
Girls, believe me, holding back, listening to the quiet voice in your head, and saying "No, I will not give you pictures or videos of me to masturbate over" is QUITE the power-move. Don't believe the hype. Remember when Tulisa from The X Factor named herself "The Female Boss" and began striding around in shoulder pads singing about her female strength in a male-dominated world? What more effective way to shut her "girl-power" nonsense up than some grainy mobile phone footage of her with a penis in her mouth.
So thank you, Diane, for trying to start a dialogue on this most blush-making of topics. Because it is bloody embarrassing, which is why we fail our children – boys and girls – in looking the other way. The Tulisa parable should be taught in schools to all young women. Because if it's not a big deal giving a blow job on camera, then why – in the blink of an eye – can it quickly become the biggest of all deals?
Other parents simply refuse to admit that the landscape of being a teen has shifted rapidly and rudely in the past 15 years. I get this. I've done it myself. If one keeps on insisting one isn't shocked by events, and that things were just as bad in your era, then one doesn't have to make unpopular decisions, or, God forbid, look like that old git in Footloose trying to stop kids having fun.
I'm enjoying C4's documentary series What Happens in Kavos…, not just for the rampant STIs, bisexual orgies and kids suffering E. coli from urinating on each other, but for the reaction on Twitter from 30-somethings – the Nineties generation – struggling to believe what their eyes behold. They know, behaviourally, something has shifted. They're simply not sure whether to laugh, weep or shrug and make Horlicks. So Diane Abbot has said something, mainly about "sexting", which is brave because any woman trying to speak about this will be greeted with a volley of "you're just jealous as no one wants a photo of your fanny" or, that peculiar breed of post-feminist numpty who'll scream, "I have the right to text my vagina to anyone I want – stop telling wimmin what to do".
My hunch, however, is that Diane is right. We owe it to young girls to try to protect them from a society pushing them to be amateur porn models and blackmail fodder. Y'know, like we all vowed we'd learn from our mistakes when the bleak 1970s Savile saga began to seep out, bearing similar tones of male on female power-play and big business with monetary interests to protect? Diane spoke yesterday about prodding mobile phone companies and computer suppliers about filters, blocks and sim cards. We can't even prod these people to pay tax. Importantly, the sins of the Seventies went by unchallenged because it was "just the girls" that were suffering. Now it's 2013, and our young girls are suffering, too.
Cash in hand? Look out for The Hooded Claw
Oh, joy. Middle-class earners who dodge tax will be targeted in a major crackdown by the Crown Prosecution Service, said Kier Starmer, the Director of Public Prosecutions, in a speech last night. I like to think, as he said this, that fork lightning filled the sky and then he laughed for just a little too long like The Hooded Claw.
As the 31 January tax deadline draws closer and – for hundreds of thousands of people – that pile of utterly unintelligible (to anyone other than a trained accountant) paperwork sits untouched, next to the carrier bag of receipts masquerading as an expenses system, the red VAT reminder and a phone covered in cobwebs from the last time you were put on hold at the HRMC asking for help, I'm sure Starmer's words will be a real balm.
Chasing every one of you criminals to prison – and then popping by Starbucks for a congratulatory latte – will be time well spent.
Don't give up, Mary, or a man will take your seat!
Historian Mary Beard has been quite staggered by the internet abuse she's received post-BBC Question Time appearance. I hope it doesn't put her off taking her rightful seat on TV panels again. Almost all are male-dominated, largely because TV bookers see women as a token fixture, booking one at a time to sit prettily among three men. However, women who are asked often now refuse, chased back into the darkness by the abuse they received last time they turned up – typically over their dress, hair, face-shape, weight, complexion, teeth, tone of voice and (if the camera pans below the waist) their shoes, ankle width, texture of knee skin and the sluttish manner in which they cross their legs. Not bad considering you've often only been on screen 3mins 39secs.
But you're bigger than this, Mary. Every time you say no to a TV appearance, a male historian who knows less than you whoops and shouts 'yes, please!', and Mary Wollstonecraft in heaven bangs her face on her celestial writing desk. She wouldn't say no to Question Time and you shouldn't either.
Join our new commenting forum
Join thought-provoking conversations, follow other Independent readers and see their replies