Theresa May, weight loss, and what to do for Lent when you've nothing left to give up
Keith Vaz invited charges of sexism commenting on the Home Secretary's weight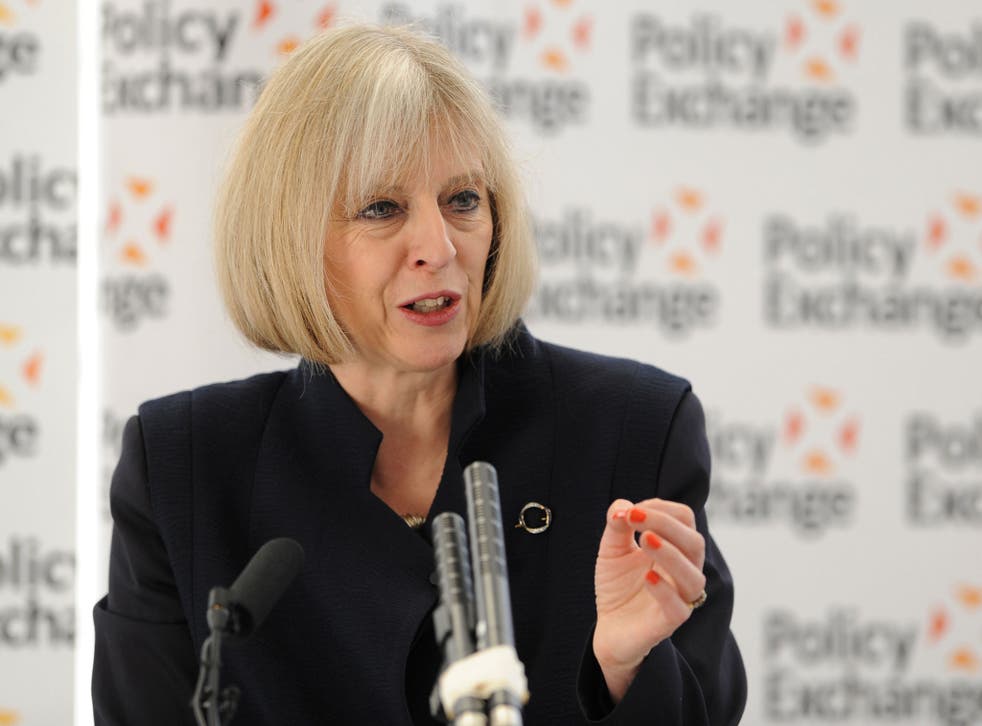 It's not only Theresa May who's lost a little weight recently. I, too, have shed some excess baggage. Eight kilos, to be precise. That's a bit more than a stone, for those who prefer to look at it that way (it does sound more dramatic in the old denomination). I don't kid myself that this is anything more than a drop in the ocean, but people do notice the difference. The comments range from "you look well" - from those who are being polite and supportive - to "blimey, you've lost at least two of your chins" - this was said by someone I was paying by the hour to give me professional advice.
I understand that all such remarks about the small transformation of my personal appearance are meant as compliments, but it's hard to know exactly how to take them. I generally just thank people for their kind observation, but part of me is left to wonder: did I really look that terrible before? We do not know what Mrs May, who has always looked rather splendid, thinks of the comments about her weight loss made by fellow MP, Keith Vaz, on Twitter.
It is hard for Mr Vaz to avoid a charge of sexism. Were he to lose some weight - not a bad idea, if you ask me - he could expect a positive reaction. But what did he say about Mrs May? "A bit worried about Home Secretary," he wrote. "She is looking a bit thin these days. A new diet or pressure of work?" Was he trying to score an obscure political point? Or was he just being offensively patronising?
Why is a woman's weight loss a source of worry, while a man's is cause for rejoicing? What's more, it is hard to imagine a situation where a male Cabinet Minister's weight is commented upon (oops, forgotten about Nigel Lawson.) Mrs May watches what she eats, is a regular at the gym and goes on vigorous walking holidays in Switzerland. No wonder she looks good. I'm not aware of anyone being concerned about me, and, as far as I know, no one has suggested that the pressure of work has wrought this change in my physical shape.
But, like the Home Secretary, I've put the hard yards in, too. I've given up drinking. I had my last alcoholic beverage on New Year's Eve, and I'm not sure when my next one will be. In truth, I'm enjoying waking up and not having to gather my senses together. However, it means that I'm now running out of things I can give up. I quit smoking more than three years ago, and as an experiment, I gave up red meat for Lent last year. Despite one or two lapses, I have managed to keep this up ever since (there's no chance of an inadvertent mouthful of horse meat on my diet).
So when Lent came round this time, I had very little to give. I liked the answer of a friend of mine, the editor of a men's magazine, who stayed in character when asked what he was giving up for Lent. Broccoli and women I don't find attractive, he said. Have a great weekend.
Join our new commenting forum
Join thought-provoking conversations, follow other Independent readers and see their replies