These figures on women's pay got me wondering – how much has really changed in 40 years?
When times are tough it seems like it's every man for himself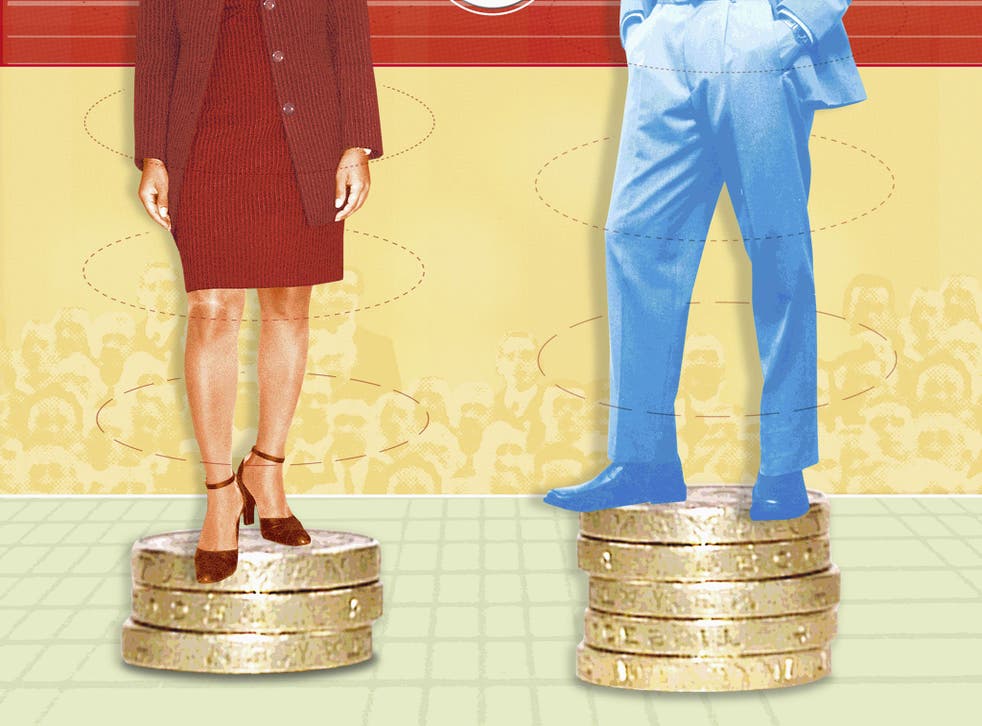 My mother's copy of a 1969 book A Career For Your Daughter is hilarious. The front cover has a photo of a woman looking at a collection of hats. Will she pick the nurse's hat, the telephonist's headset or a riding helmet?
According to this guide, "girls are, of their very nature, dreamy creatures. It is more difficult for ambitious girls to rise to the top… this is not necessarily sexual discrimination, but it is true that girls do marry and have children". Of course, no men were marrying or having children in the 1960s. Indeed, in 1972 an interviewer at 10 Downing Street told my mother that she was unlikely to get the Civil Service job she was interviewing for because she was planning on getting married.
More than 40 years later I was at a Women in Music event, set up to look at why more women don't get the top jobs in the industry. The event had been going quite well until a big-label exec stood up and said, "Let's be honest, having babies is the elephant in the room". I swear a tumbleweed rolled past in the silence, but at least this employer was telling us what he really thought. And I thought back to A Career For Your Daughter, and how so little has changed.
Women in the UK are still undervalued, still being sidelined into low-paid, low-status jobs as this week's Fawcett Society report shows. Since 2008 the number of women in low-paid, insecure work has increased by a million, and the gender pay gap has increased to 19.1 per cent (81p for every £1 a man earns). In the top jobs the gap is wider, with women who do become the boss earning 35 per cent less than their male counterparts.
It's worse for black, Asian and ethnic minority women. 2013's Layers of Inequality report showed that unemployment among this group increased by 74.4 per cent between 2009 and 2013, compared to 30 per cent for white women.
We know women can do anything a man can do, and in high heels right? That while one difference between the sexes is that women actually carry the baby, once born, we can share parenting, yes? So why are women still being left behind in a society where equal pay has supposedly been enshrined in law for 40 years? Because we don't take it seriously: while our laws has changed, our culture hasn't.
Forbes Most Powerful Women In The World

Show all 20
Let's be clear. The Fawcett Society report isn't about better off mums who are merely topping up lifestyles already filled with posh candles. This report is talking about women who are struggling. In the past year nearly 1 in 10 had to get a loan from a pay day lender and nearly 1 in 12 with children had to use a food bank.
These also aren't the mythical "scroungers" we hear being slagged off all the time. Many are the "strivers" we're should emulate. More than 20 per cent of women working below £7.44 per hour are educated to degree level.
I don't think that all this is bad because we're wasting an "economic asset". This is bad because as a society we don't have integrity. We don't follow through on our promises. Big exec employers still don't consider it their responsibility to have a diverse workforce and so we still positively discriminate in favour of men. Since the 1960s - my mother's era - we've promised to share opportunities, power and wealth. But when times get tough, it's every man for himself, and the devil still takes the hindmost.
Join our new commenting forum
Join thought-provoking conversations, follow other Independent readers and see their replies