The tiny house movement: Could you live in a miniature home?
Advocates argue that living small is not only more affordable but offers an ecologically-friendly alternative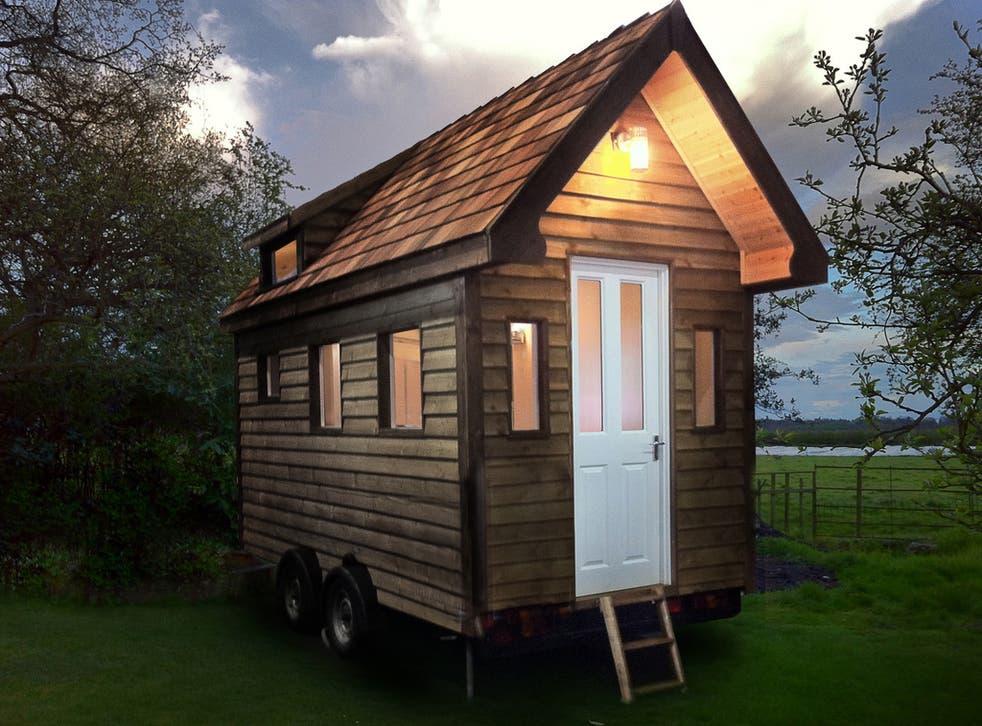 Our homes are getting smaller. The average British house has shrunk by two square metres in the past decade, a report this week from estate agents Marsh & Parsons suggested that kitchen size has shrivelled by a third since the 1960s, and The Royal Institute of British Architects' report Case for Space claims that the UK now has the smallest new build homes in Western Europe.
When it comes to houses, the traditional view has always been that big is best. But there is a growing movement that argues that in fact small is good.
Over the last few years - and especially since the start of the property crisis and financial downturn - the idea that we can be just as happy living in a (much) smaller home has been gaining ground in the USA and there is now growing acceptance of the values of the tiny house movement. Advocates argue that living small is not only more affordable but offers an ecologically-friendly alternative.
The trend has taken longer to really catch on in the UK, but there has been increasing interest in the delights of small spaces, partly thanks to recent television series fronted by George Clarke and Kevin McCloud which have showcased less traditional, and much smaller, living structures. When Clarke's recent second series of Amazing Spaces was broadcast, Twitter went wild.
Leading the way on this side of the pond is Mark Burton from Tiny House UK who has now put together a special Tiny House Kit for the growing numbers of people who want to build their own titchy home. From the outside, they do have a slightly shedlike appearance but inside they are extremely comfortable and boast all the normal domestic appliances with composting WC and kitchen units as extras. They're warm, cheap – coming in at a starting price of £6,500 - and can be built on wheels so moving house is really rather easy.
These homes also make the best possible use of the transformer furniture trend, with chairs and sofas turning into tables and beds and storage space cleverly built in to the most unexpected places (Treehugger is particularly good on this aspect of living clever).
It follows in the wake of a general interest in microarchitecture. The annual Shed of the Year competition now draws thousands of entries and features celebrity judges such as Sarah Beeny and Neil Gaiman, while the numbers of people working from homes in garden offices is rising sharply. Beach huts now sell for tens of thousands of pounds. And we have even seen the resurgence of shepherds' huts for a wide variety of uses.
Why is this happening now? "Most obviously, the miniaturisation of architecture reduces it to a human scale with which we can interact more easily," says Phyllis Richardson, author of the book XS: Big Ideas, Small Buildings. It certainly comes at a time when many people are starting to question overlavish lifestyles and whether we really need to surround ourselves with so much clutter to have a happy life. Maybe 2014 is the year you should start to think tiny.
Alex Johnson runs the Shedworking blog
Join our new commenting forum
Join thought-provoking conversations, follow other Independent readers and see their replies