The Top 10 Top 10s of 2015: From English words without a rhyme to songs whose titles are only in the final words
Every week, John Rentoul compiles his Top 10s in The New Review – here are some of the best of the year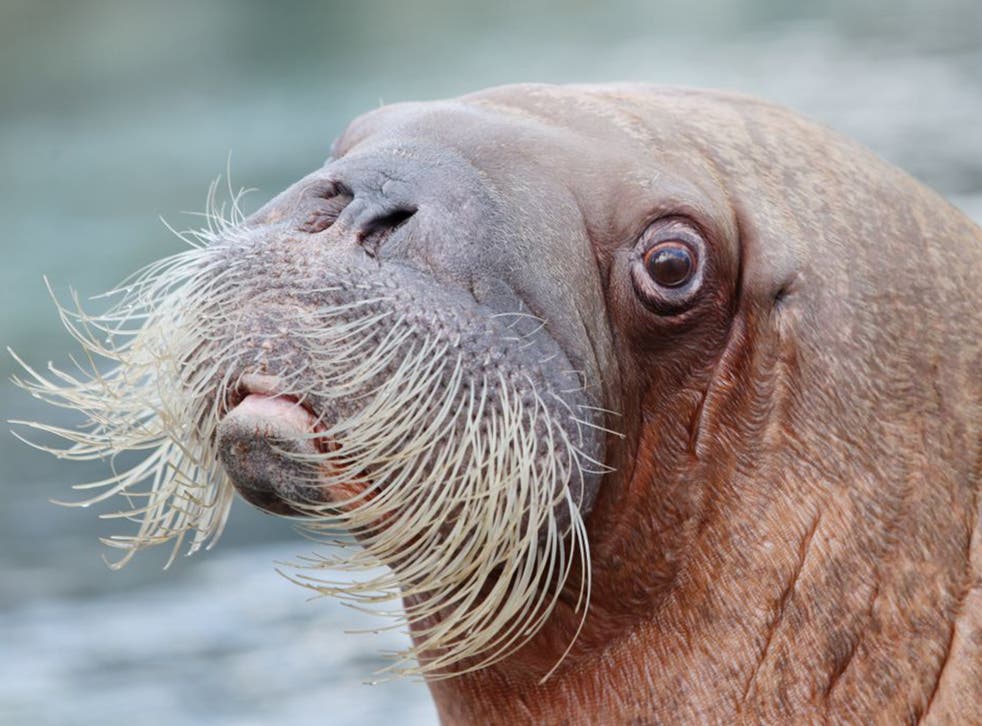 1. English words without a rhyme
Bulb
Rhythm
Chimney
False
Walrus
Width (and depth)
Cushion
Wasp
Filth (and filthy)
Angel
We also had patio, acrid, silver, purple, squadron and month. And most ordinal numbers from fifth to thousandth.
2. Misleading translations
"Pas de deux": No, I only want one. 
"Jeux sans frontières": Juice with no bits. 
"Ex officio": I work alongside my former wife. 
"Mañana": A larger-sized fruit for the gentleman. 
"J'y suis et j'y reste": I am Swiss and I'm having a lie-down. 
"Coup de grâce": Lawnmower. 
"Pro bono": A fan of the U2 singer. 
"Doppelgänger": Changes in perceiving someone as a potential criminal as they move towards and away from you. 
"Potpourri": A teapot that doesn't drip. 
"Plus ça change, plus c'est la même chose": I want my money back, and so does my mum. 
---
3. Street names
Whip-Ma-Whop-Ma-Gate, York
Swing Swang Lane, Basingstoke
Cavalier Approach, Leeds
Crutched Friars, City of London
Needless Alley, Birmingham
Front Lebanon, Cupar, Fife
Ha-Ha Road, Greenwich
Bow Wow, South Cerney, Gloucestershire
Riddle Dumble Park, Galashiels
Letsby Avenue, Sheffield
---
4. Words that are the opposite of their meaning
Monosyllabic
Banned
Palindrome
Hyphenated
Vertical
Unpronounceable
Korrect
Germanic (it's a Romance word)
Infinite
Misspelled
We also had diminutive, classy, big, colloquialism and pulchritude. And many other un- words, such as unwritten, unstated, unreadable and untranslatable.
---
5. Songs whose titles are only in the final words
"Up The Junction" by Squeeze 
"Virginia Plain" by Roxy Music
"Red Lights Indicate Doors are Secured" by Arctic Monkeys
"Late for the Sky" by Jackson Browne
"Made of Stone" by the Stone Roses
"Never Stop" by Indigo Girls
"Queen of Denmark" by John Grant
"The Prince" by Madness
"Just Like Heaven" by the Cure
"Blackberry Stone" by Laura Marling
6. Fictional fiction
The Ruby Redfort books, featured in the Clarice Bean series, later written by Lauren Child.
Smell the Glove, The Spinal Tap album.
"Lo! The Flat Hills of My Homeland" and "Longing for Wolverhampton", literary works of Adrian Mole.
Utopia, the graphic novel, from the Channel 4 series. 
"The Secret Goldfish", short story by Holden Caulfield's brother in The Catcher in the Rye. 
The Itchy & Scratchy Show, cartoon about a murderous mouse and hapless cat watched by Bart and Lisa in The Simpsons. 
Murder of Gonzago/The Mousetrap, from Hamlet. 
The Tales of Beedle the Bard, mentioned in Harry Potter and the Deathly Hallows, later written by J K Rowling. 
How the Grexit Crisis was Solved to the Satisfaction of All: very droll, Macman.
Springtime for Hitler, the musical in The Producers.   
---
7. Obscure sorrows
Énouement: the bittersweetness of having arrived in the future, seeing how things turn out, but not being able to tell your past self.
The long dark tea-time of the soul: how Douglas Adams described the failure to think of anything to do on a Sunday afternoon; the wretched boredom of the immortal Wowbagger. 
Anticipointment: the sinking feeling when anticipation fails to be the greater part of pleasure. 
Ellipsism: the sadness that you'll never know how history turns out.
Sonder: the realisation that each passer-by has a life as vivid and complex as your own.
Ely: a sense that something,  somewhere has gone terribly wrong. From The Meaning of Liff.
Mauerbauer-traurigkeit: the inexplicable urge to push people away, even close friends you like.
Zenosyne: the sense that time keeps going faster.
Kenopsia: the forlorn atmosphere of a place that is usually bustling with people but is now abandoned.
Monachopsis: the subtle but persistent feeling of being out of place.
8. Political eponyms
Words taken from the names of British politicians: suggested by Stian Westlake. We did Eponyms last year, but they didn't feature British politicians.
Boris bikes. Nominated by Oliver Bradley. 
Barnett formula. Allocates public spending to nations of the UK. After Joel Barnett, Labour Chief Secretary to the Treasury 1974-79. From Stian Westlake.  
Salisbury convention. That the House of Lords cannot block a manifesto promise. After one of the Salisburys. Thanks to Paul O'Donnell. 
Short money. Public money, now being cut, to support offices for opposition parties named after Ted Short, deputy leader of the Labour Party and Leader of the House of Commons 1974-76. From Geoff Carrotte, Dan Kelly.
Baker Days. Teacher training days, now called Inset days. After Kenneth Baker, Education Secretary 1986-89. Thanks to Paul Richards.  
Wilson doctrine. That the security agencies will not tap the telephones of MPs: Harold Wilson set it out in 1966. David Cameron says it is still in force. Thanks to Louise Advent. 
Belisha beacon. Flashing orange globes on black and white poles to warn of zebra crossing, after Leslie Hore-Belisha, Minister of Transport, 1934-37. Flashed up by Nita Clarke. 
Wellington boot. Nita Clarke
Sewel motion. Passed by a Scottish Parliament or other assembly to allow Westminster Parliament to legislate on devolved matters. After Lord Sewel, Scotland Office minister, 1998. Alex Massie. 
Bevin boys. Conscript and volunteer coal miners 1943-48, replacing miners in armed forces and increasing wartime production. After Ernest Bevin, Minister of Labour. Nita Clarke again. 
People news in pictures

Show all 18
9. Commonly misspelt names
A list started by Jane Merrick, who suggested Sir John was delaying his report until people started to spell his name correctly.
Sir John Chilcott
Alistair Campbell
Mahatma Ghandi
Colonel Gadaffi
Chukka Umuna
Len McClusky
George Osbourne
Ed Milliband
Hillary Benn
Clement Atlee
---
10. Jokes
"Ice cream is a dish best served cold." Colin MacKenzie. 
"My dad used to say, 'Ah but can you have Wensleydale on a Tuesliday?' Every time." Charlotte.  
"Art critic at the bar: 'Draw me a pint.'" David G. 
"The Navy captain was upset his old carrier was sold for scrap. They grounded the warship he walked on." A friend of Paul Park's.
"Bought a cheap new jumper that kept picking up static electricity. So I took it back and exchanged it for another one free of charge." Chris Heaton-Harris.  
"I repeatedly asked the life model why she didn't want me to sketch her, but she refused to be drawn." Andy Hutchcraft. 
"Have you been affected by malapropisms at work? You may be entitled to condensation." Moose Allain.
"Yesterday I was asked if I could name a famous Syrian. I said McKellen." Alan Machnik.
"Sad to see the inventor of the scenic route died. But what a lovely way to go." David Smith.
"Human foot for sale. Ideal stocking filler." Nick Doody.
Send your ideas for future Top 10s to top10@independent.co.uk
Join our new commenting forum
Join thought-provoking conversations, follow other Independent readers and see their replies