A tough decision for Sunderland fans as Paolo Di Canio is appointed manager
David Miliband has made his position clear by stepping down - but will fans back the new manager despite his private beliefs?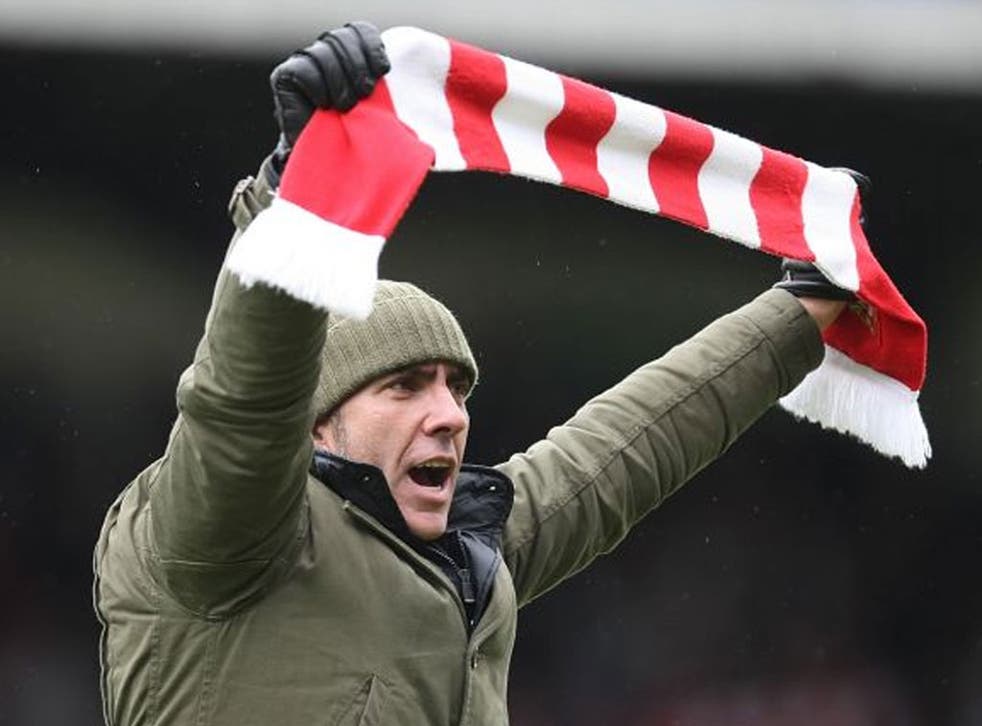 There are a few questions left hanging in the air from Paolo Di Canio's surprise appointment as manager of Sunderland's football club at the weekend.
For instance, is it possible to be a fascist and not a racist? How would David Miliband have discharged his duties as director of the club while also looking after the world's dispossessed from his headquarters in New York? And since when did questions of morality become a factor in our national game?
Prior to recent days, I'm not sure many people will have known that the former Secretary of State for Foreign and Commonwealth Affairs sat round the boardroom table at Sunderland. Where once Mr Miliband would have been entertaining visiting dignitaries or formulating a policy on Syria, latterly he would have been discussing the recent poor run of form that has seen Sunderland sink to a place just above the relegation zone in the Premier League.
Mr Miliband was paid £125,000 for his insight into football (he was an avowed supporter of Arsenal) as well, one assumes, for his ministerial experience. And just when his diplomatic skills might be needed - that is, when the club sacks its well-respected and popular manager and replaces him with an Italian with a penchant for straight-armed salutes - he quits, saying that his conscience couldn't allow him to wear the red-and-white scarf any longer.
"In the light of the new manager's past political statements," Mr Miliband wrote on his website, "I think it is right to step down." (At this point, it would be much too cynical to ask a further rhetorical question: "When did a senior member of Tony Blair's former administration turn down some easy money - Mr Miliband did 15 days' work for his sizeable stipend - on a point of principle?")
He chooses his words carefully, and when he talks of Di Canio's "past statements" rather than current beliefs, are we to understand that the new manager has repudiated his allegiance to extreme right-wing opinion? Does he regret having a tattoo of Mussolini?
After all, he said Il Duce was "basically a very principled, ethical individual" who was "deeply misunderstood". Is he sorry about making the Roman salute - the one copied by the Nazis - during a game in Italy?
He has confessed to being a fascist, "but not a racist" (even giving Di Canio the benefit of the doubt, I don't believe it's possible to be one without the other). It is hardly surprising that many inside football, who have promoted zero tolerance on racism, have called on Di Canio to make his position clear. And they're not just talking about whether he prefers a flat back four or not.
As ever, it's the supporters of Sunderland - a club whose fan base is from the socialist stronghold of the industrial north-east - who face the most difficult choice. Do they decide that a football man's private beliefs are his own business and get behind the new manager? Or are they so repulsed by his past actions that they are forced to boycott the club they love? In football, pragmatism rules. My guess is that a dodgy past counts for nothing if Premier League survival is achieved.
Join our new commenting forum
Join thought-provoking conversations, follow other Independent readers and see their replies