Trojan Horse squabble masks a major flaw in Tory policy – how can we shrink the state and maintain standards?
If Gove seeks uniform standards he needs to establish a structure that provides them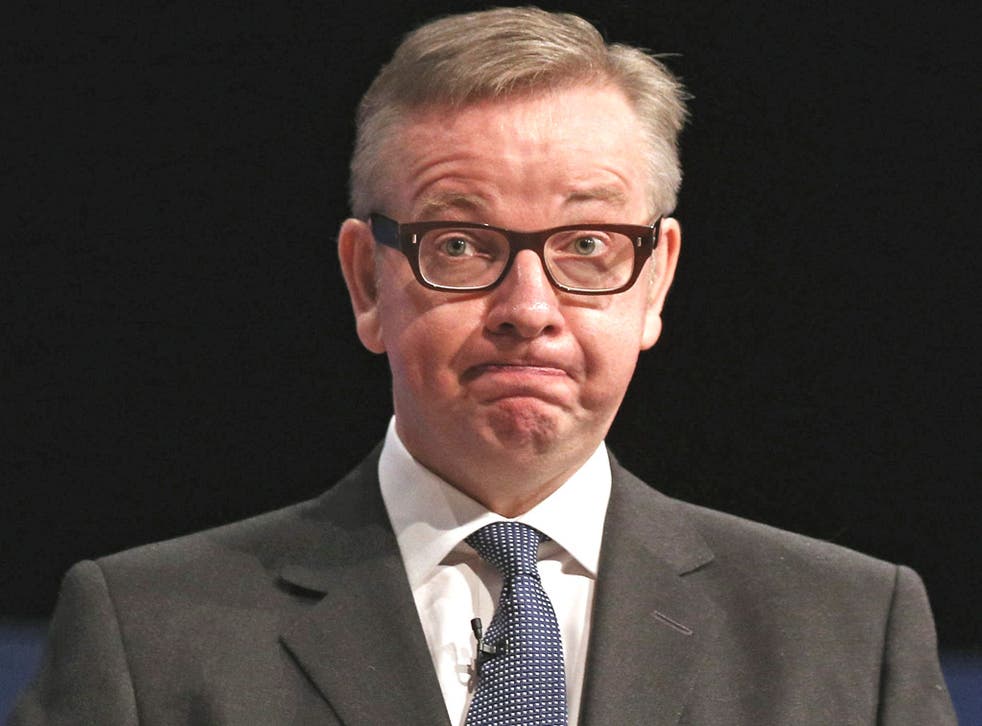 David Cameron is fortunate that journalists tend to view ministerial clashes over policy in terms of future leadership contests. Cameron might be slightly unnerved to read speculation that some ministers act solely because they want his job, but at least such misleading portrayals of scheming obscure far more substantial issues about confused ideology and policy-making in the modern Conservative party.
The furore over extremism in Birmingham highlights the confusion in schools policy. At the broadest level Michael Gove is a passionate believer in the current fractured schools system - chains running academies, the expansion of free schools, with others remaining under the control of local education authorities. At the same time Gove is the most prescriptive Education Secretary in modern history, believing that all pupils would and should benefit from the type of education that he personally received.
The result is what has happened in Birmingham. In theory educational provision is rich in diversity. The local education authority is responsible for one of the schools singled out for criticism, but an LEA is a body in decline when so many other schools opt out. Other schools in trouble in Birmingham are academies, part of a chain accountable in theory to Gove. But of course Gove is too busy to keep an eye on every school. He is dependent on Ofsted to make judgements for him.
Ofsted is currently run by Sir Michael Wilshaw, a former head who transformed a school in north London and who is dedicated to raising standards across the board. But like Gove he cannot personally supervise the progress of every school, and his inspectors cannot always make nuanced judgements on whether schools are failing to alert pupils to the threat posed by extremists.
As a result, Gove becomes more prescriptive. Yesterday he announced that all schools must promote "British values". The vaguely defined proclamation is worthy, but Gove cannot champion individuality in schools while at the same time seeking uniformity in what pupils learn.
When Theresa May wrote a letter to Gove asking what he had done about the allegations of extremism in the Birmingham schools, she was not making a long-term leadership bid. If she were thinking about the leadership she would not have acted by overshadowing the Queen's Speech and taking on Gove, one of the heroes of the right.
Justifiably, she was angry about front- page reports suggesting that Gove regarded parts of the Home Office as being too complacent in relation to extremism. Equally I doubt Gove expected his passing remarks last week about the Home Office's alleged complacency to make so many waves. Anyone who thinks Gove contrived an attack on the Home Office so that May would be provoked into an inept response (thus helping George Osborne's leadership ambitions) lives in a fantasy world.
The issues are much deeper. If Gove seeks uniform values and standards he needs to establish a structure that provides them. By definition, specialist schools, faith schools, academy chains without expertise in education, free-standing academies and free schools all combine to make uniformly high standards, and a uniform set of values, difficult to achieve. The scrapping of a universally applied national curriculum adds to the chaos, even if the anarchy is accompanied by instructions from the Education Secretary about what should be taught.
These are issues for the Department of Education to resolve, but the different emphases within the Government about how to tackle the potential threat posed by forms of ill-defined embryonic terrorism is one for Cameron. We have moved from one extreme where no Labour minister dared to take a sip of water without worrying whether Blair/Brown would approve, to another where Cameron apparently has little idea what is happening in some departments.
To Cameron's credit he allows ministers to breathe and as a result some are more fully developed politicians than the half-formed variety that contested the Labour leadership in 2010. But there is a narrow gap between giving ministers space to develop and poor policy-making whereby individuals feel free to pursue contradictory agendas.
It is not clear that the schools in Birmingham were a breeding ground for terrorism, but if they were there are not yet reliable mechanisms or structures to prevent it. A lack of clarity about how the Government measures the nature of the threat and what it should do about it allows Gove to make assertions about a weak Home Office and for May to fight back. Both feel confident enough to vent their sincere doubts (Gove) and fuming anger (May) in public.
Ultimately the saga is more about ideology. The current Conservative leadership has a confused and unresolved attitude towards the state. From schools to the NHS they believe more passionately than Margaret Thatcher ever did that the state should step back to let other providers deliver, and yet they accept total responsibility for ensuring uniform high standards. And so in Birmingham schools are free to act as they wish - except that they are not.
Of course we can't win the World Cup. We don't have a Labour government
Finally, a build-up to the World Cup is not distorted by hysterical jingoism. In the past, pundits speculated eagerly about an England victory in the final. Now the great patriots in the media worry aloud whether England can survive the group stage.
The mood is so sensibly downbeat that I almost hope our boys do well, when normally I cannot wait for England's early exit. There used to be such joy to be derived from the gap between high expectation and the subsequent performances of multi-millionaires unable to pass to each other. Now there is no gap.
On the basis of sustained disappointment over the years we do not expect them to be able to pass the ball, let alone score goals. Perhaps this change in attitude is a guide to how long political leaders must wait for rational judgement. It has taken nearly 50 years in relation to England's footballers for us all to calm down. On this basis, Brown, Blair, Thatcher and co have a few years to wait for reasoned analysis.
The Prime Minister when England last won the World Cup has been unfairly airbrushed out of history. Given that we are finally getting sane judgements about the England football team, perhaps it is time for a rational look at Harold Wilson, a model for leaders battling with divided parties and hung parliaments.
Wilson asserted, so far accurately, that England only won World Cups under a Labour government. As England prepare to play in a World Cup under a Tory/Lib Dem coalition, that's a reality that also looks like lasting.
Join our new commenting forum
Join thought-provoking conversations, follow other Independent readers and see their replies