The true cost of being disabled goes far beyond just the physical
Disabled people are facing some of the toughest financial challenges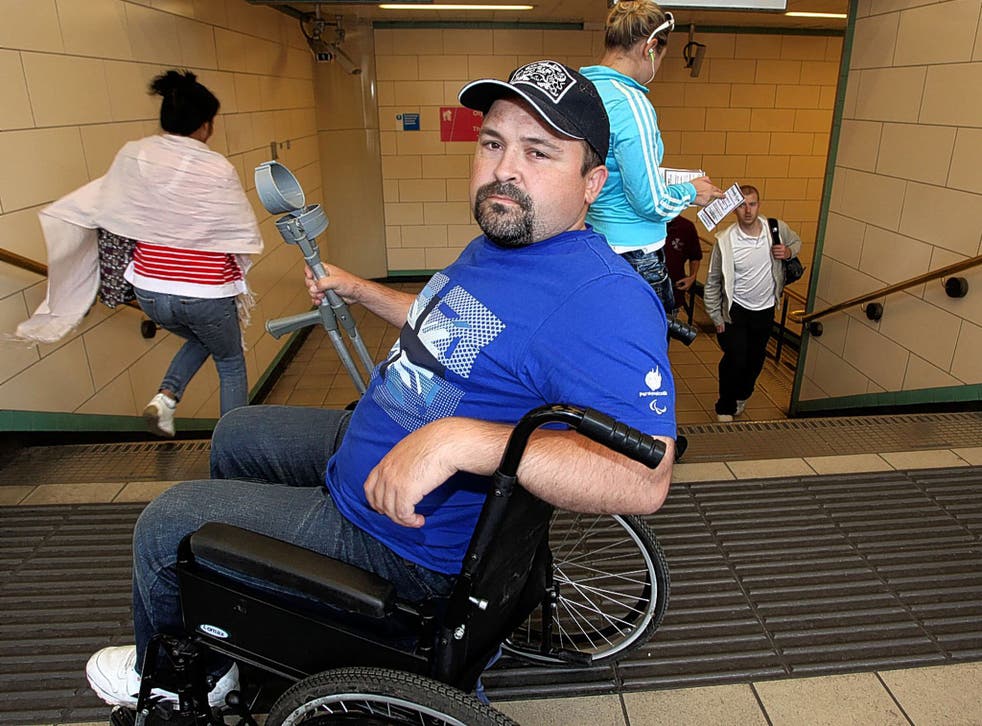 It was the gloves that brought me up short.
With a little effort and the help of Google I'd managed to find a discount wheelchair supplier. At the time I had an NHS supplied tank that was proving difficult for me to propel, at least at that stage in my recovery from a cycling accident that nearly killed me.
At £180, buying a lightweight chair was pricey, but for me it was manageable.
So do you want some special gloves to go with that, I was asked. While it's true that propelling a wheelchair can leave one's hands covered in scrapes and blisters the price at a "discount" £16 a pair (RRP £19.99) seemed excessive to me.
That's not uncommon occurrence. A wheelchair basketball team-mate spent well over £20 on a fancy pair of gel things to push his chair. He wheels himself quite long distances while exercising his dog. The super duper specialist wheelchair gloves? They were shredded within a matter of days.
Remove the term "wheelchair" or "disabled" from the product and instead add "cycling" and you'll get a perfectly serviceable pair from Sports Direct for under fiver. Aldi has sold a gel filled pair for £3 in one of its sporadic cycling sales.
But when it comes to extra costs faced by disabled people there's far worse than unnecessarily expensive "specialist" products like gloves which can be obtained more cheaply if the "disabled" tab is removed.
The charity Scope has calculated that disabled people pay a huge financial penalty over and above the everyday living costs faced by the typical able bodied Briton – on average £550 per month. One in ten pay more than £1000 a month over the odds.
Expenses range from taxis to get around, extra heating costs, pricey specialist items like the aforementioned wheelchairs, or hoists, or stair lifts. Want to get fit? The price of sports wheelchairs are ruinous. So is the other kit that you might need to use such as, say, a hand bike.
If competition exists in the market for any of these products it is often limited at best and frequently ineffective.
I'm lucky in that I have a cushion - the legal action against the driver that hit me. Those who were born disabled, or who aren't in a position to seeking help from the justice system, aren't so lucky.
But even I face costs that aren't necessarily covered by my legal claim. Travel insurance, for example, which is ruinously expensive because I have to have a supposedly "specialist" policy.
Clothes can be another burden. I've spent a fortune on trying out various socks that my feet will tolerate, for example (funnily enough, at least for winter wear, it was cycling that again came to the rescue).
Sometimes, of course, there is help available from local or even central government agencies. But you might have to fight to get it. And it is, anyway, one of the areas from which the state is withdrawing.
Benefits, to help with extra costs, are also being squeezed. If you're mobility impaired, but can walk a little, you may soon find you're out in the cold, and my colleague Simon Read has uncovered disturbing evidence that some disabled people have been turning to payday lenders just to make ends meet.
It is for these reasons I have agreed to join a Commission set up by Scope with the aim of addressing these issues.
With its membership drawn from the ranks of disabled people as well as experts in the field of economics, for example, the aim is not just to highlight the problem. It is to try and find some practicable solutions. What we want to do is cut the disability premium, and cut it sharply.
According to Scope's research the figures are stark. In addition to the extra costs I've highlighted above disabled people are twice as likely to have unsecured debt totalling more than half of their household income and are three times as likely to use doorstep loan (the evil twin of the payday loan).
They have on average £108,000 less savings and assets, and in the 55-64 age groups, the gap in the level of private pension wealth held by disabled and non-disabled people is £125,000.
To publicise our work the charity has produced a YouTube style retro Quiz "The Price is Wrong". I'm a sucker for a really good PR stunt and this one qualifies. When they say the price is wrong for disabled people, that's because, sadly, it usually is.
Join our new commenting forum
Join thought-provoking conversations, follow other Independent readers and see their replies