The Turner Prize and its judges have painted themselves into a corner
Plus: Sky TV can take some credit and the spy who loved Connery less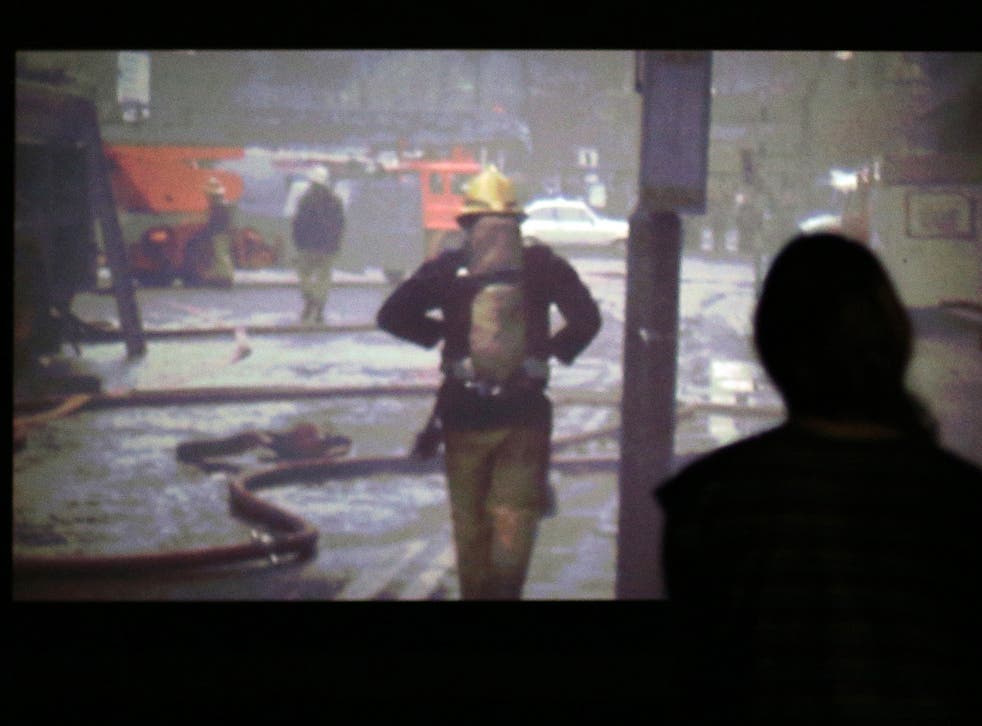 I have never fully "got" the Turner Prize. This week, as every year, it certainly made a stir and found an interesting winner in Elizabeth Price, a 45-year-old video artist formerly of the eighties pop band Talulah Gosh (I must have been washing my hair during their 15 minutes of fame, because I can't recall them at all). But with or without memories of Talulah Gosh, the Turner Prize, presented by the statutory celebrity, this year Jude Law, proved again one of the biggest and glitziest events in the arts calendar.
And as the arts have more, many more, awards than there are weeks in the year, who could begrudge a major one for contemporary art? And yet I do have problems with it. A small problem is the age limit for entrants, which is frankly nuts. What sort of age limit is 50? Thirty one could understand, as it restricts the artists to the young and new, burgeoning talents. But if you're not going to keep it to under 30s then let it be wide open so that we can consider the full spectrum of contemporary artists, rather than exclude some of the most brilliant, like Paula Rego, who has never won the Turner Prize and is the wrong side of 50.
But there is a much more important caveat about the prize. It has a mission. Other arts awards don't. The Oscars and Baftas don't have a stated purpose to encourage people to debate and love film. The Comedy Awards don't solemnly claim that their objective is to get the populace discussing what makes them laugh. But the Turner Prize comes with a mission statement. It professes that it is, "intended to promote public discussion of new developments in contemporary British art".
In that it has only partially succeeded. There is, of course, much interest, thankfully, in contemporary art, often inspired by its big prices or its outrageousness or its media-strutting personalities such as Tracey Emin and Damien Hirst. But, the Turner Prize and the powers behind it, including the Tate, could do still more to help genuine public discussion and genuine understanding.
For example, two of the four on this year's shortlist were video artists, the third was a performance artist, and the fourth an artist who drew with a hint of excrement. There was no painter. I suspect that there is still puzzlement in public understanding about video art, just as I suspect there is still puzzlement over why painting is the poor relation in contemporary art. How helpful it would have been this week if the chair of the Turner Prize judges, Penelope Curtis, the head of Tate Britain, had "promoted public discussion of new developments in contemporary art" by addressing that publicly.
Is there a crisis in British painting, Penelope? Does that make you sad, as the head of one of the most famous homes of painting in the world? Sure, let's have the parties, and the prizes presented by actors. But let's have the real discussion too. Remember that mission statement.
Sky can take credit for a sensible move
Sky TV is to change the way it displays credits at the end of programmes. Its own research among viewers has found that they rather like to see the credits properly displayed and not have them buried in a corner, while a trailer for a forthcoming episode fills most of the screen. Now that it has been established that viewers rather like to know, among other things, who has starred in and directed a show, and like the information to be legible, could Sky and indeed all broadcasters take another useful step and allow said credits to run at something less than the current lightning speed?
The spy who loved Connery less
I was amused by Roger Moore's comments in the "Cultural Life" column in Radar last week. He remarked that he had seen Skyfall and thought it "one of the best, if not the best, Bond films ever made". Praise indeed. He then went on to say that "Daniel Craig has certainly established himself as the best 007".
Well, that's commendably modest of Sir Roger, who might have been expected to rate himself as the best Bond. But, along with the modesty, is there a subtext here, a dig by Moore at his predecessor Sean Connery, who many believe was the best Bond? By naming Craig as the best, Roger Moore is making it implicit that Sean Connery is an also-ran. Who says that 85-year-old men can't be bitches?
Join our new commenting forum
Join thought-provoking conversations, follow other Independent readers and see their replies