The two universal truths of visiting art galleries, as proved by one simple game
What fun, a contest to find a fake!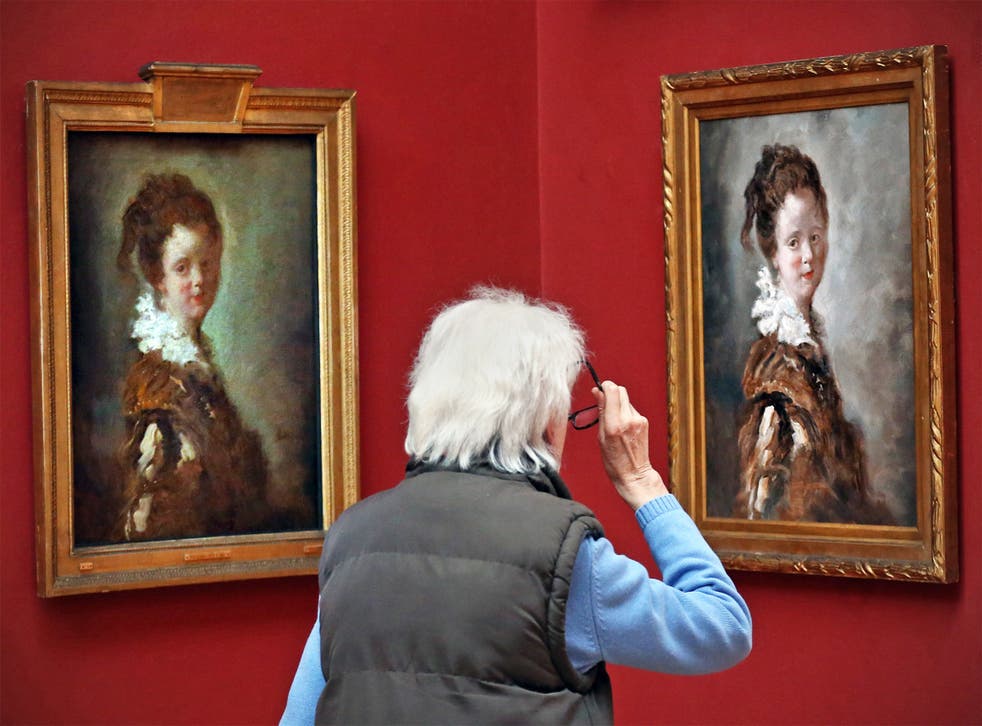 Dulwich Picture Gallery usually gets about 500 visitors a week. Which is not great, considering that it is a gorgeous gallery in the capital and is filled with masterpieces. So we must salute the chutzpah of its curator, Xavier Bray, who has boosted attendance enormously by inventing a game, namely slotting in a fake along the permanent collection of true Old Masters, and asking people to guess which one it was. The public loved the challenge. Thousands turned up to play Bray's game. "Never before have I seen so many people actively looking at each painting," he observed. "You could see them looking at every single picture, trying to work out the brush marks."
His experiment reveals two truths. One is that visiting a gallery is quite hard work. On the face of it, going to an art exhibition might be much easier than going to a modern dance piece, since you can drift around, chatting, and visit the gallery shop or café, after about 40 minutes. You don't need to, as Bray puts it, "actively look" at each picture. This is not wholly surprising, since in order to engage even with the greatest Old Masters, you need to be up on people from the Bible, understand the social niceties of the day, even have a vague grasp of 17th-century politics. And not every gallery can provide that information in an easily accessible way. Which is where the second truth comes in.
Art needs to be entertaining. What fun, a contest to find a fake! (It was Fragonard's Young Woman, incidentally, and 11 per cent of Dulwich's visitors guessed correctly). Giving visitors some sort of activity – over and above that of standing in front of a picture nodding gently – is bound to work, because people love a challenge. It's the same reason why children are given clipboards and quizzes when they visit the Foundling Museum, or Tate Liverpool. It's why the British Museum hands out backpacks full of quests and quizzes to young visitors. Having a task to do actually makes you start looking. I have seen all sorts of weird stuff at the BM which I never would have experienced, thanks to tagging along with my kids and helping them find dragons or monsters.
Top 10 art institutions

Show all 10
Of course galleries should be places for scholarship and silent wonder, but they also need to be a place for games, and fun, and challenges – and not just for the under 12s. Tate Modern has (sometimes) been criticised for putting entertainment over and above the silent contemplation of modern art, but again, this is shortsighted. People often don't realise that the permanent collection of what is now the world's most popular modern art gallery is actually the same collection which resided at the old Tate (now Tate Britain). Only once it was put in a funky new building, and surrounded by exciting, easily understandable and witty things such as giant spiders, huge slides or a sunburst, it gained a whole new character and, literally, millions of new fans. It became part of a fun day out, not a grim chore imposed by worthy parents or schools.
Art galleries ought to be amusing. They were originally invented as places of leisure for a new urban populace. Yes, they are uplifting and educative, but just like the theatre or the cinema, they ought to also give you the promise of excitement and thrilling engagement when you walk up the gravelled path and pass beneath the grand entrance.
Join our new commenting forum
Join thought-provoking conversations, follow other Independent readers and see their replies