The UK's approach to female genital mutilation isn't working
Despite being criminalised in the UK since 1985, there have been no prosecutions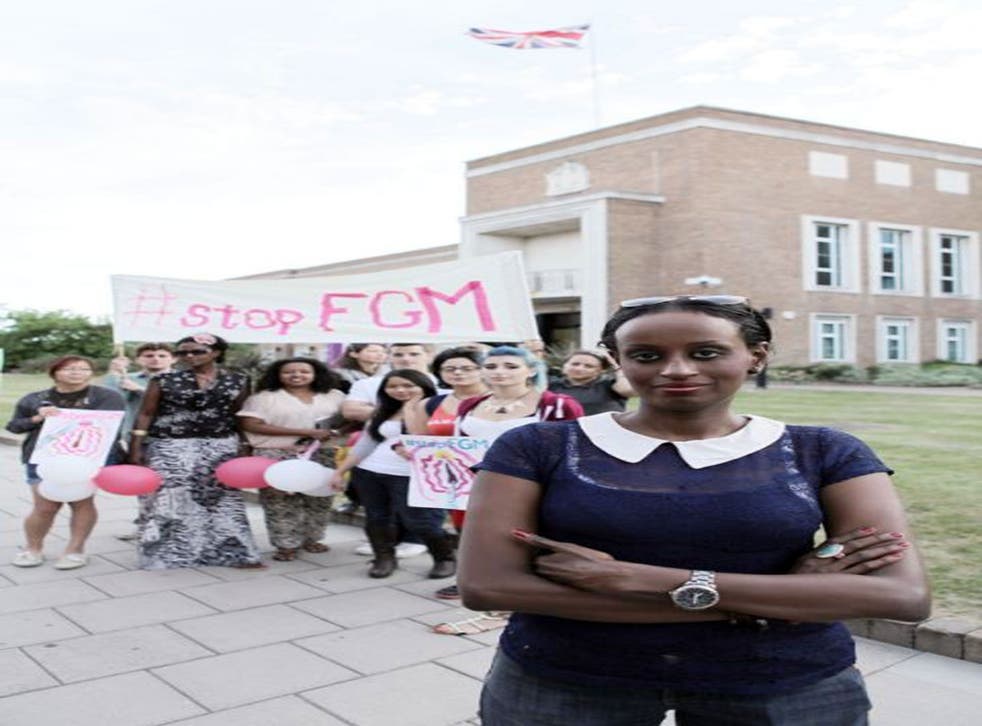 If a parent cut off their six year old daughter's arm they'd be arrested for child abuse. "Cultural" reasons would not constitute a defence. Yet, girls are having their vaginas mutilated everyday in this country, with impunity – despite the fact that it is illegal.
Anyone (with or without a vagina), watching Channel 4's documentary about Female Genital Mutilation (FGM), The Cruel Cut, will have squirmed in their seats on Wednesday night. That's the point. Change doesn't happen in comfort zones. The programme followed the inspired campaign of the Daughters of Eve, many of whom are survivors of FGM.
There were moments of hilarity (the resplendent vagina booth in central London), hope (young British Somali men once defending the "tradition", denouncing it as barbaric) and, despair. Women recounting graphic details of the cutting process, as well as the emotional and physical scars that are indelible.
It's estimated that more than 20,000 girls in the UK are at risk of FGM. Despite being classed as a serious criminal offence in the UK since 1985, there have been no prosecutions. This highlights a marked disparity with France where there have been 100. A recent NSPCC survey also revealed that one in six teachers weren't aware that FGM is illegal and didn't consider it to be child abuse.
Nimko Ali, one of the co-founders of Daughters of Eve told me she is bent on changing these statistics. When she was 7 years old she was taken overseas during school holidays to be cut. When she returned she confided in her teacher, who ignored her cry for help.
The FGM campaign is calling for a joined up political approach. They want the police, social workers, teachers and medical practitioners to have mandatory FGM awareness training. For example, in France, hospitals routinely check children admitted from "high risk communities" for FGM and a reporting system is in place. This makes it easier to record and prosecute FGM, which is the ultimate deterrent.
Since making the programme, Nimko has met with Jeremy Hunt. It seems he has committed to putting similar procedures in place here in the UK. Theresa May has made analogous noises at the home office. The pugnacious Michael ( child hater) Gove, however, refuses to make FGM mandatory in child protection. There's a surprise.
FGM is gender-based violence. It perpetuates inequities between men and women and compromises the health and dignity of its victims. It is also child abuse and illegal. Prosecutions are unlikely to happen without multi agency training. That requires government investment and commitment. Anything less just won't cut it.

Tess Finch-Lees is a specialist in ethics, discrimination and human rights.
Join our new commenting forum
Join thought-provoking conversations, follow other Independent readers and see their replies