We're an opposite-sex couple and we want a civil partnership. Why aren't we allowed one?
The effort to guarantee strict equality of treatment between same and opposite-sex couples is not over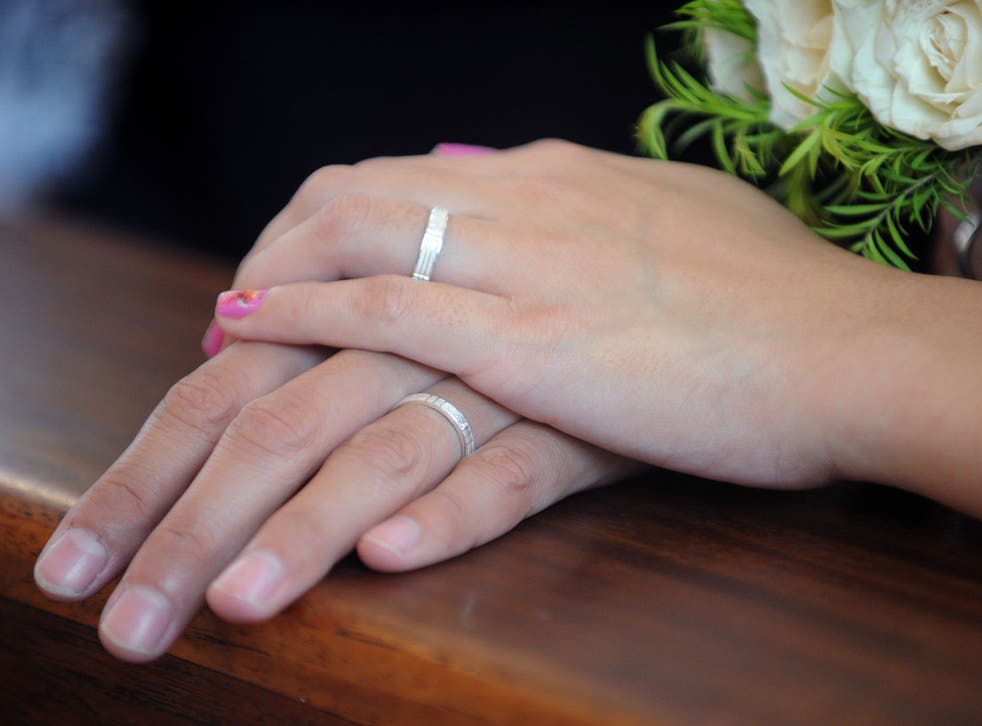 From today, same-sex couples who have civil partnerships are able to convert them into marriages, if they so desire. The significance and symbolism of opening marriage to same-sex couples cannot be overstated. Legalising same-sex marriage was the recognition that everyone is of equal worth and has the right to equal treatment under the law. We campaigned vigorously for equal marriage and wish those couples now entering into one a hearty mazal tov.
But the effort to guarantee strict equality of treatment between same and opposite-sex couples is not over. One major piece of unfinished business is the issue of ensuring that civil partnerships are open to all regardless of sexual orientation.
As the law stands, civil partnerships are only available to same sex-couples. Last week, we launched a petition and legal fund to change this so that we, and many other long-term co-habiting couples, can become legal civil partners. When we decided to formalise our commitment to each other last year – on our third anniversary in the snow-capped Pyrenees – we wanted to express it in a way that reflected our values. We already saw ourselves as partners, and we thought an official civil partnership would perfectly capture the essence of our relationship. Becoming civil partners would give us almost identical legal rights and responsibilities as married couples without the social expectations and gendered provisions surrounding marriage.
The importance of this option from the perspective of gender equality cannot be overstated. Since we launched our campaign, we have been inundated with messages of support from women and men who have emphasized this viewpoint. As Gemma Daly explained, "I want to be recognised as my partner's 'partner', not a 'wife'" while Shiva Riahi said, "heterosexuals who … do not want the patriarchal history of marriage … shouldn't have to choose between that and having equal protection under the law."
Opening civil partnerships to opposite-sex couples would also complete the circle of full relationship equality that began with the hard-won victory for same-sex marriage. Thankfully, prominent advocates for same-sex marriage, like Peter Tatchell, recognise the necessity of opening civil partnerships to opposite-sex couples. Maintaining the ban on civil partnerships for opposite-sex couples, Tatchell argues, "is discrimination. It is not equal human rights."
In pictures: UK's first gay weddings

Show all 16
Sadly, the Government Equalities Office has so far refused to act. It counters that there is no consensus on extending civil partnerships instead citing a 2014 consultation to justify maintaining the status quo. But this claim does not stand up to scrutiny: 76,588 people, 61 per cent of respondents, supported extending civil partnerships to opposite-sex couples in a much larger government consultation conducted in 2012. This mirrors the enthusiastic public response to our own effort to become civil partners, which has surpassed expectations. Even critics have ultimately concluded that it doesn't make sense to prevent opposite-sex couples from accessing civil partnerships. It's just common sense that this is the right thing to do now.
Alongside the public backing, there is also political support for opening up civil partnerships. The Liberal Democrats passed a resolution in 2010 calling on the government to open civil partnerships to all. Jo Swinson is now based in the Government Equalities Office. And a current cross-party Private Members Bill proposes an amendment to the Civil Partnership Act 2004 to enable opposite-sex couples to become civil partners.
We hope that political leaders will back this simple and just amendment especially given the public support. But, if they don't, we are ready to take further action. Our superb legal team, led by solicitor Louise Whitfield, who helped put women on UK bank notes, is standing by. With her help and yours, we can put equal civil partnerships on the statute book. In so doing, we will take another step on the long road to making Britain a fairer and more equal society.
Join our new commenting forum
Join thought-provoking conversations, follow other Independent readers and see their replies