We've got Labour in our sights, and we'll take the fight to their northern heartland
It's time this 'one-party state' was broken up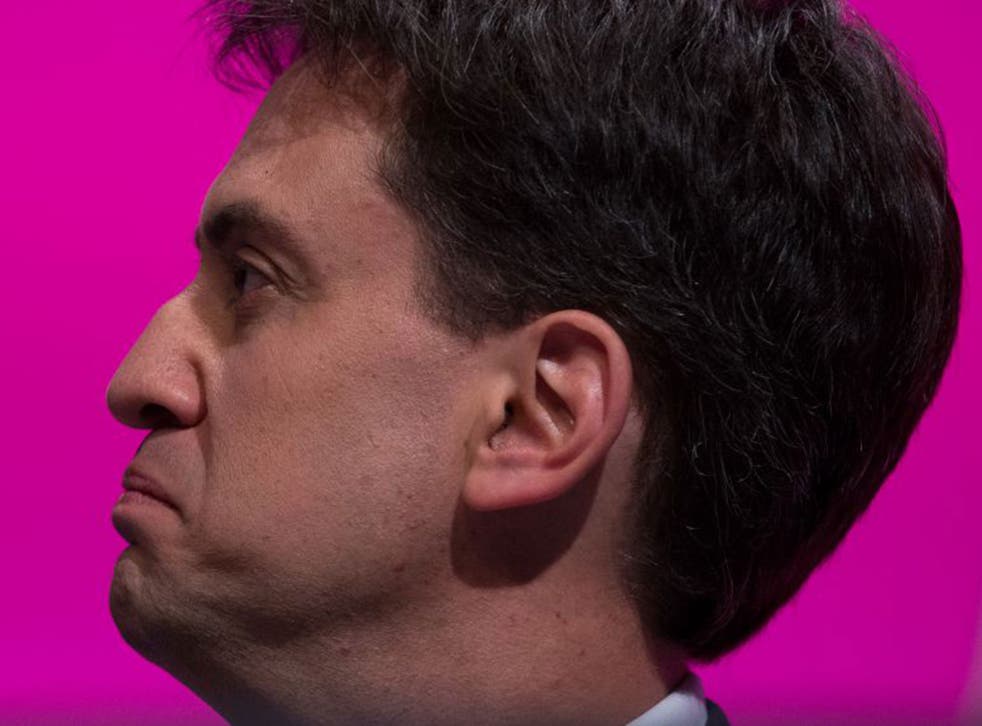 I'm on my way to Doncaster for the Ukip conference, which starts Friday and carries on over the weekend and is being held in Ed Miliband's constituency. This is no coincidence. Just as we did when the Tories completely let down their supporters over the EU and over grammar schools, we are parking our tanks on a rival party's lawn.
For too much of our history, the Westminster commentariat has always assumed that anyone who supports Ukip is an ex-Tory who believes that the death penalty needs to be brought back and the world would be a better place if the young all did national service.
This is not the case. Ever since the Barnsley by-election three years ago, Ukip has been making inroads into seats in the north of England, and has, I think, become the second party of the north after Labour. And it's clear that Labour are rattled for their recent tactic has been to print leaflets packed full of misinformation saying that we would privatise the NHS when they know this is not true. But they can't compete with our clear policies and unequivocal messages directly. They won't even answer questions on the subject of an EU referendum directly from journalists!
But there is a major problem in the north of England: it's called the one-party state. Labour's decades-long dominance of the region has resulted in the emergence of a postal-vote system rife with fraud and intimidation, which would not be out of place in a country like Zimbabwe.
It has also led to a politically correct mindset which has resulted in a situation whereby only the views of the governing party were acceptable. There was no accountability, no checks and balances which are supposed to lie at the centre of our liberal democracy here in the UK.
To think that a decent foster couple with an excellent record of care had three children removed from their care in Rotherham because they supported Ukip is frankly astonishing, but clearly demonstrates the point. Even the Labour leader was pushed by party workers to admonish the action when the issue blew up in 2012.
At the same time, a blind eye was being turned to child abuse on an industrial scale by the same council, with people too fearful of the political machine of Labour - never truly rivalled or in danger of being kicked out of office - to speak up or blow the whistle on cover-ups. To think that a culture prevailed where the rape of young girls was easier to ignore than the fear of bring branded a racist is a damning indictment of the political regime.
Yes I know people will scream at me and say that these issues should not be politicised. But if this isn't a political, then what is?
Recent stories have shown that there is an uneasiness in the Labour Party over the performance of Ukip in the Heywood and Middleton constituency in the build-up to the by-election there in two weeks' time. It's "all hands to the pump" as Labour MPs are made to go campaign in what they view as "their" voters and "their" territory.
Make no mistake, strong Ukip candidates will be targeting Labour-held seats in the north of England next year. The research by Matthew Goodwin shows strong, loyal Ukip support in seats like Barnsley and Rotherham where we have previously done well in by-elections. And in Great Grimsby the polls show a real swing to Ukip in a seat where the popular Labour incumbent is stepping down. Voters deserve a real choice at election time and democracy requires an opposition to work.
Join our new commenting forum
Join thought-provoking conversations, follow other Independent readers and see their replies