Whether she wins Sports Personality of the Year or not, Jessica Ennis represents the best of Britain
As new figures reveal our country is more comfortable with people of mixed race than ever before, this heroine from Sheffield is ambassador for a very modern nation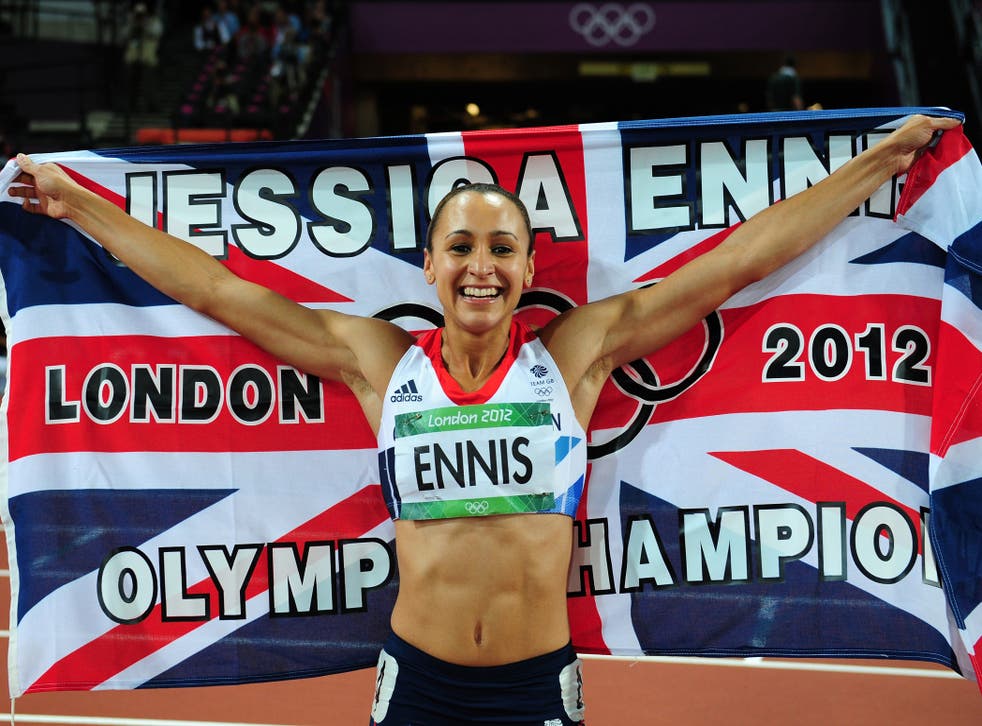 I bring tidings of comfort and joy, though perhaps not to the BNP and Co. When superwoman Jessica Ennis became one of the emblematic faces of the Olympics, she also symbolised the nation's altered DNA – a quiet, irreversible genetic revolution.
New data from the 2011 Census shows around a million Britons identified as "mixed". The real figure could be twice as high because a substantial numbers describe themselves as "black" (because that is how they are seen and treated by society) and a proportion pass off as white because they can and do so for an easier life.
I have written two books on mixed-race Britain – The Colour Of Love (1992) and Mixed Feelings (2001) – by which time we had the highest mixed-race population in the modern Western world. Since then, numbers have soared and, in some urban areas, mixed-race youngsters are the largest minority. Miscegenation, the amalgamation of the flesh, is part of the national identity, albeit officially unacknowledged. Political leaders shy away from mentioning it, as if it is an embarrassing family secret.
Breaking out
They could but don't acclaim Ennis as a superb exemplar of migration and integration (her dad, Vinnie, is a Jamaican and her mum, Alison, was raised in Derbyshire) or Muslim Mo Farah's mixed-race partners and babies. Or the wonderful X Factor winner Leona Lewis, or the exceptionally talented novelists Zadie Smith and Hanif Kureshi, the poet Jackie Kay or the shadow Business Secretary Chuka Umunna (our own Obama), or the fearless racing driver Lewis Hamilton and so many others.
Granted, they are brilliant individuals in their own right and shouldn't be defined by their biological inheritance. But in a country where immigration is now a swear word and pessimism widespread about ghettoised and xenophobic white as well as Muslim communities, we need our politicians to tell that other story, the good story of how these islanders have, throughout history, sabotaged racial and national boundaries. Nothing could stop them from breaking out, not slavery, the empire, eugenics, family ostracisation or savage violence.
White British women have been at the vanguard of this resistance, confronting the guardians of national purity, subverting their ideology with lust and love. An alternative history needs to be written about the often humane and warm female responses to incomers to this country and how they were then punished for those transgressions. It started a long time ago. Traveller and adventurer George Best noted disapprovingly in 1578: "I myselfe have seen an Ethiopian as blacke as cole brought into Englande, who taking a fair Englishe woman to wife begatte a sonne in all respects as blacke as the father was."
When a Jamaican slave owner, Edward Long, came to England in 1772, he too was disgusted. "The lower class of women in England are remarkably fond of the blacks for reasons too brutal to mention ... by these ladies they generally have a numerous brood. Thus in the course of a few generations more," he warned, English blood would be irreversibly "contaminated". The explorer David Livingstone was similarly repulsed at the very thought. In the 20th century, several race riots erupted because white men couldn't stand the sight of "their women" going with "niggers".
Newsreader George Alagiah (himself married to an Englishwoman), when making a programme on miscegenation, met Connie Ho, born in 1921, whose father was Chinese and mother white. Eugenicists measured her face, features and bones and those of other biracial kids. After the Great War, an Englishwoman called Emily married Stanley Ah Foo, a Chinese seaman, and she was stripped of her nationality and left stateless. In 1990, I met Sarah, an octogenarian who had once had an Indian boyfriend. Her parents, she said, paid someone to run him over just after they had kissed each other goodbye. She never loved another.
The lucky ones
During the Second World War, there was a surge in the birth of "brown babies" as white women got together with black American GIs and Afro-Caribbeans. The infants were taken away and either kept in institutions or given up for adoption. Imagine the heartbreak. Even in the free-love Sixties, such couples faced monstrous hatred.
Look at us now. My family is completely mixed up and not at all unusual. In 1990, half of the white population disapproved of racially mixed relationships. Now, according to a new survey by the think-tank British Futures, only around 15 per cent mind. In my own substantial research, I found most opposition today comes from black, Asian, Muslim and Jewish Britons caught up in hideous politics of identity.
So yes, white Britons can be rightly proud of their openness and receptivity. A word of caution, though. These cheering figures do not "prove" that racism has ended. Just last week, it was reported that unemployment among black and Asian women is significantly higher than among indigenous women (and no, that isn't because we are congenitally more stupid). When it comes to boards, senior positions, top universities and equality, non-whites are still excluded.
However, with intimacy and friendship across man-made barriers, we beat the world. My American friend emailed after a recent visit: "You Brits don't even have a colour line. Look at the US, how they hate Obama and his white mother. You guys are lucky". Oh yes we are.
Join our new commenting forum
Join thought-provoking conversations, follow other Independent readers and see their replies