Who will be the next Doctor Who?
With rumours that Matt Smith is to quit Doctor Who at Christmas, sci-fi fans are eager to see who will take his place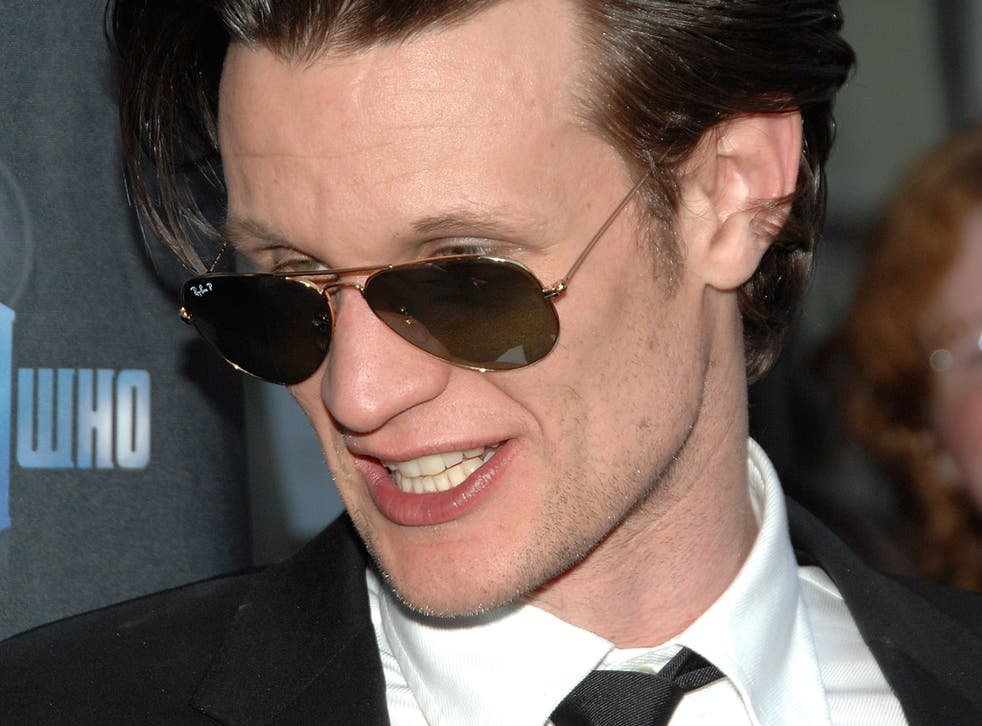 If you thought that appointing a new Pope was a tough decision fraught with controversy, then it's nothing compared to choosing the next Doctor.
With rumours flying about that Matt Smith is soon to depart Doctor Who, the question of which actor could play the character has been thrown up again.
The role has always been a coveted one, even when it was taken on by the likes of Jon Pertwee, Tom Baker or Peter Davison. Judging by the casting decisions of both the Doctor and his companions in recent year, the role is most likely to go to someone who is on the periphery of fame and relatively unknown. The reason for this anonymity is that they will be distanced from any other roles and be seen only as the Doctor.
Take Smith for example, prior to landing the role he was relatively unknown, with parts in political drama Party Animals, The Ruby in the Smoke and Secret Dairy of a Call Girl – the latter two co-starring Doctor Who alumnus Billie Piper. He was also on stage and starred in an independent film but was essentially unknown to the masses. For that reason I don't think that any of the names that get bandied around every time a regeneration is on the cards are likely to be chosen. Actors like Alan Davies, Benedict Cumberbatch, Russell Tovey and Daniel Radcliffe are too well known and associated with other roles.   
It's also likely that whoever plays the Doctor will be reasonably youthful so that the younger members of the audience can relate to them – getting down with the kids and all that. At the same time the actor needs to have enough gravitas to play a character hundreds of years old and has seen his fair share of the universe. Smith was the youngest actor to play the role since Davison and there was a lot of scepticism when he came on board. However, he has proved that he can hold his own and has given a fine turn as the Time Lord.  
Another factor relating to age is the simple fact that the role is physically demanding. By the end of William Hartnell's tenure as the first incarnation, he was feeling the strain due to his deteriorating health. The most recent Doctor have been very energetic, frantically rushing around the Tardis console and let us not forget the constant running away from evil aliens and explosions. 
The actor that takes on the role will most likely be British, after all, the show is a well-loved institution that has become part of the fabric of our culture. Those suggesting David Duchovny or Wil Wheaton should just stop now and focus on home grown talent rather than looking across the Pond. It might have worked for Renee Zellweger in Bridget Jones's Diary but Doctor Who is a completely different beast. Anyone remember George Lazenby's performance as James Bond? No? Keep the Doctor British.
The most important thing to consider is the fans. The series has become such a success that there is now a hefty publicity campaign that involves attending premieres, signings and conventions along with the filming, so whoever does take on the mantle of the Time Lord will have to cope with this. It's not a role for the faint-hearted or those afraid of dedicated sci-fi fans.
Another question that comes up again is whether the role should be given to a woman - would children get confused by female Time Lord? To which I would say: no. For fans of the classic series we have had the two incarnations of Romana and more recently Alex Kingston's River Song who is Time Lady, well, sort of. Kingston has proven that she is just as convincing a lead as any actor playing the same role. Therefore, the same criterion that applies to actors also applies to actresses. 
So, who do I think will be the next Doctor? I'm not sure. What I am sure about is that there will be die-hard David Tennant fans demanding that he returns. If I could nominate one person I'd like to say Harry Lloyd who gave a searing performance as a public school boy possessed by an alien trying to steal the Doctor's lives. But I'm probably wrong. Undoubtedly, though, we've already seen them on our screens.
Register for free to continue reading
Registration is a free and easy way to support our truly independent journalism
By registering, you will also enjoy limited access to Premium articles, exclusive newsletters, commenting, and virtual events with our leading journalists
Already have an account? sign in
Join our new commenting forum
Join thought-provoking conversations, follow other Independent readers and see their replies