Why is British jazz always the Cinderella when it comes to tales of 'Swinging London'?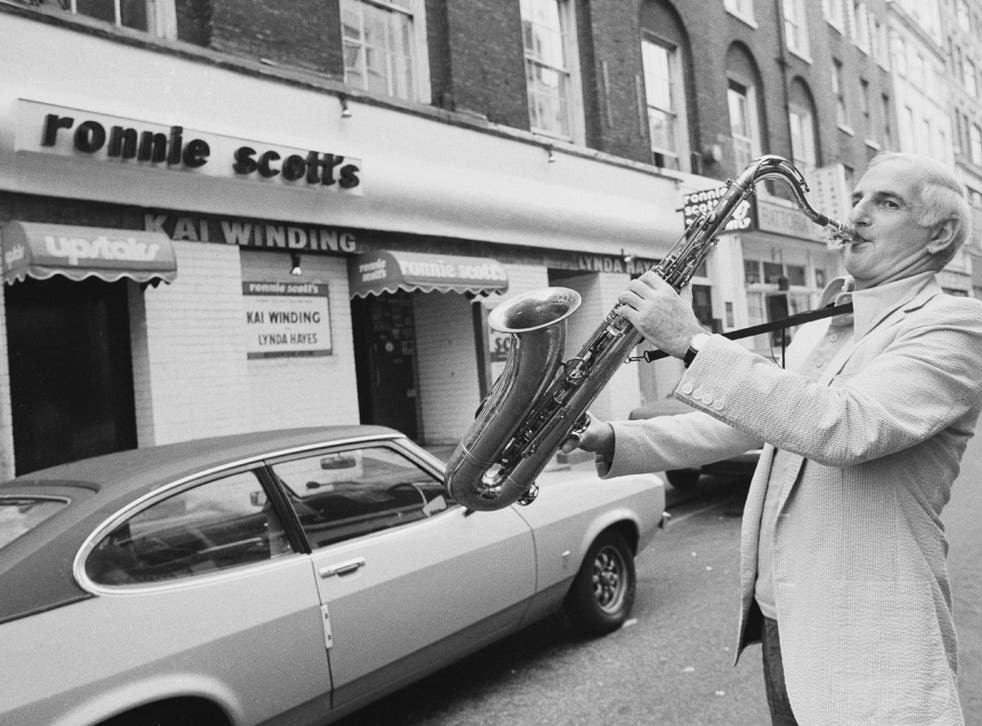 As Grace Slick once remarked, 'If you remember the sixties, you weren't there!"
True maybe, but with a combination of deep meditation and even deeper research, it is just possible to recover some notion of those heady days and ask, 'Why is British jazz always the Cinderella when it comes to tales of 'Swinging London'?"
Read any British jazz history and it's as if what happened outside the scene was, well, 'out there'. Read any British history of the sixties and look up 'jazz' in the index. Perhaps you'll find John and Cleo, a reference to Ronnie Scott's Club and, probably, the 'Trad Boom'. But that'll be it. No Joe Harriott, Mike Westbrook, John Surman or Keith Tippett and yet these guys were an important part of the story.
Sometimes, history gets written in the margins and that certainly seems the case with British jazz in the sixties. But where would R&B have been without jazz? Jazz musician, Chris Barber, and promoter, Harold Pendleton acted as midwives when they brought Sonny Terry & Brownie McGhee, Sister Rosetta Tharpe, Muddy Waters and Sonny Boy Williamson to the UK. It was at the National Jazz Federation's Marquee Club headquarters (then) in Oxford Street that Alexis Korner held sway in 1962 and from 1963 onwards the club became the home of British R&B.
And what of the jazz musicians, who crossed over? Graham Bond was playing alto in saxophonist Don Rendell's Quintet when he joined, first, Alexis Korner's Blues Incorporated and then formed the Graham Bond Organization. His band mates came exclusively from the jazz scene. There was bassist Jack Bruce, drummer Ginger Baker and John McLaughlin on guitar, later replaced by saxophonist Dick Heckstall-Smith. Baker still argues that his band Cream were a jazz group. Nor were these cats alone. Alexis Korner's various line-ups read like a 'Who's Who' of British jazz and even chart-toppers Manfred Mann started out playing jazz.
A separation between jazz and rock had begun by the mid-sixties but it was a decade before it became absolute. Right through the 'Prog Rock' era, jazz musicians continued to work in rock and with its increasing emphasis on improvisation their skills were in high demand. After all, what were Soft Machine if they weren't a jazz band? Even Ronnie Scott thought so. And from the other side, band leaders like Mike Westbrook, Ian Carr, Mike Gibbs and Keith Tippett were quick to call on the services of rock guitarists like Chris Spedding, Brian Godding and Gary Boyle and even, on occasion, bassist Jack Bruce.
Then there were the drugs – the jazz woodbine, Peruvian marching powder, speed, smack. How many jazz musicians had opened their lungs, nasal passages and veins to mind-altering substances long before John Lennon went Cold Turkey and felt obliged to tell the world? In many ways, British jazz got there first only to find its younger siblings claiming the territory for their own.
Freedom? Yes, we all demanded it but it was jazzers like drummer John Stevens, saxophonists Evan Parker and Trevor Watts and guitarist Derek Bailey that placed it at the very heart of their music.
Race? Whilst rock debated whether white men could sing the blues, black and white jazz musicians like Joe Harriott, Michael Garrick, Shake Keane, Ian Carr, Dizzy Reece, Harry Beckett and Tubby Hayes were too busy taking care of business to bother talking.
The sixties were wonderful years when boundaries were stretched sometimes to snapping point. And few pushed harder than the guys playing at Ronnie's, the Marquee and legendary left-field clubs like The Old Place and the Little Theatre Club all within the square mile of Soho. Isn't it time to give them their due and allow them a place of honour in the their own decade?
Duncan Heining is author of Trad Dads, Dirty Boppers and Free Fusioneers: British Jazz, 1960-1975

Join our new commenting forum
Join thought-provoking conversations, follow other Independent readers and see their replies