This is why I am among the thousands leaving teaching this month
Excessive accountability, an unhealthy level of suspicion and an obsession with statistics has made this an impossible career path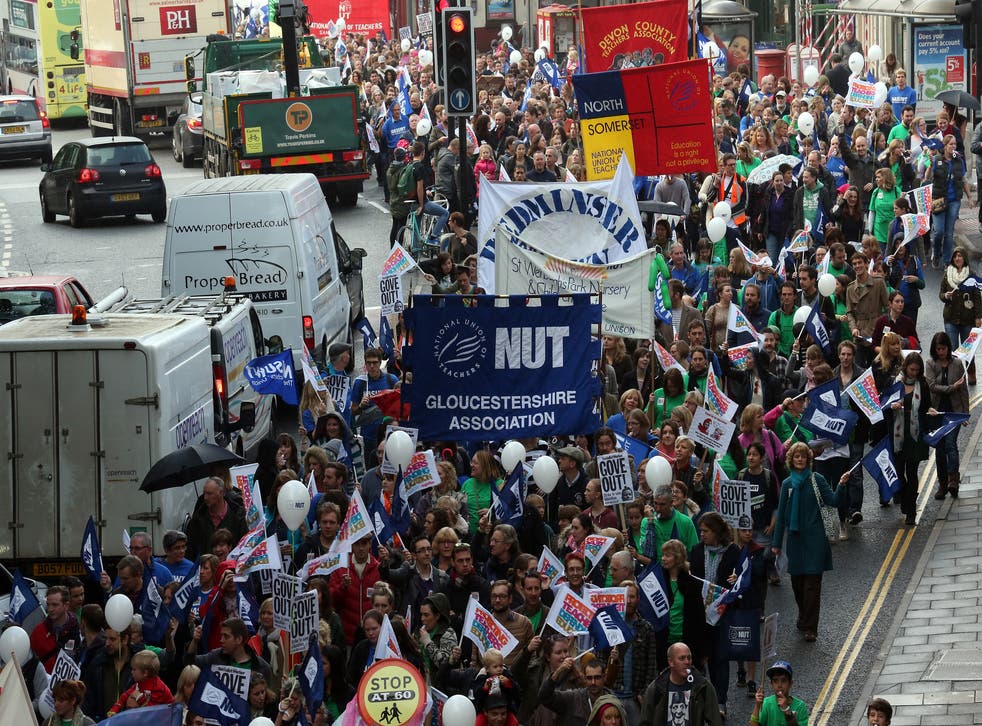 One of the first things that a new teacher learns is that they are constantly accountable. They answer to managers, governors, inspectors and the Department for Education, with the latter now playing an increasingly direct role. They answer to pupils, and they answer to parents.
The truest form of accountability for teachers, though, is to themselves. Any teacher who is in the job for the right reasons will know the nerves which go hand-in-hand with doing it, and the guilt that accompanies failure – which is a constant and inevitable part of the job. The knowledge that one is in charge of dozens of young people's education is the most intense demand which they can face, and is far more powerful than any demand placed on them from outside.
Yet an unhealthy level of suspicion from those in power – namely politicians, education leaders and the public – ensures that teachers are under constant pressure to prove themselves. As the prevailing political wind disempowers those who understand teaching, it also passes the buck downwards – please fill in another spreadsheet with some more arbitrary and largely meaningless levels; please tell us why this child is making us look bad by not meeting the half-baked target we have set; please give us some information in case OFSTED arrive and ask for it. After three years as a teacher of history and politics at a North London comprehensive, this is why I am leaving the profession.
It is demeaning to teachers to ask them to treat statistical data that they would dismiss out of hand from a GCSE coursework project as a true indicator of their performance, but the damage caused by these cosmetic exercises goes far beyond that. Excessive accountability sets teachers against each other in a sector which should be understood as a co-operative enterprise. While it is natural for teachers to wish, to a degree, to see "their" students outperform others, we should encourage their primary commitment to be to the wider good.
The public desire for as much evidence as possible also reduces education to "the study of that which can be measured," rather than preparing real people for the real world. It is entirely reasonable for the public to get the best possible idea of how well their money is being spent; the problem is that our political class is arrogant enough to pretend that they can answer that question with an impossible level of certainty.
Do we really believe that we can account for the role of upbringing or access to private tuition when comparing young people's exam results? Those in power sweep uncomfortable truths under the carpet because they are too complex, but common sense suggests that the evidence for the success or otherwise of an education system does not lie in the figures. The Latin word "educare" translates as "to bring up," which, in partnership with parents and wider society, is supposed to be the reason why schools exist. The evidence of the impact of all three contributors lies somewhere within the adults that emerge in later life, and the role of each is unquantifiable.
If we listened to the teachers' voices saying that their job has become principally about data, rather than people, we might have an education system worthy of the name, though we would have to accept that the evidence for its improvement would not be immediately obvious. Instead, in years to come, we would hear fewer complaints that our young people are over-indulged. Perhaps also, the Confederation of British Industry might report improved perceptions among business leaders. Last week, 44 per cent of leading employers complained of having to organise catch-up sessions for graduates on basic numeracy, literacy or IT and, more tellingly, 61 per cent were concerned that school leavers lack resilience and "self-management skills" – such as initiative, solving basic problems, communication and timekeeping. These numbers are rising, and the response of those in power – more tests, inspection and scrutiny – is the equivalent of prescribing more of the medicine that is already killing the patient.
I will be among the thousands who leave teaching this month. When the retention figures eventually come out, the political parties will predictably use them to try to win a favourable headline or to mitigate the damage to their standing in voters' eyes. This may mask the fact that almost the entire political class, supported by their cheerleaders in the system, contributes to the problem by paying lip service, at best, to teachers' views, and forgetting the purpose of education. Meanwhile, in the worst result of their destructive narrative, children – particularly the most vulnerable – will grow up with role models who put themselves ahead of others, have grown cynical from the job, or who disappear from their lives all too often.
Join our new commenting forum
Join thought-provoking conversations, follow other Independent readers and see their replies