Why a prosecution for a Neknomination dare wouldn't happen
Is knowing that the person you nominate to down alcohol could, in theory, die enough to bring the law into action?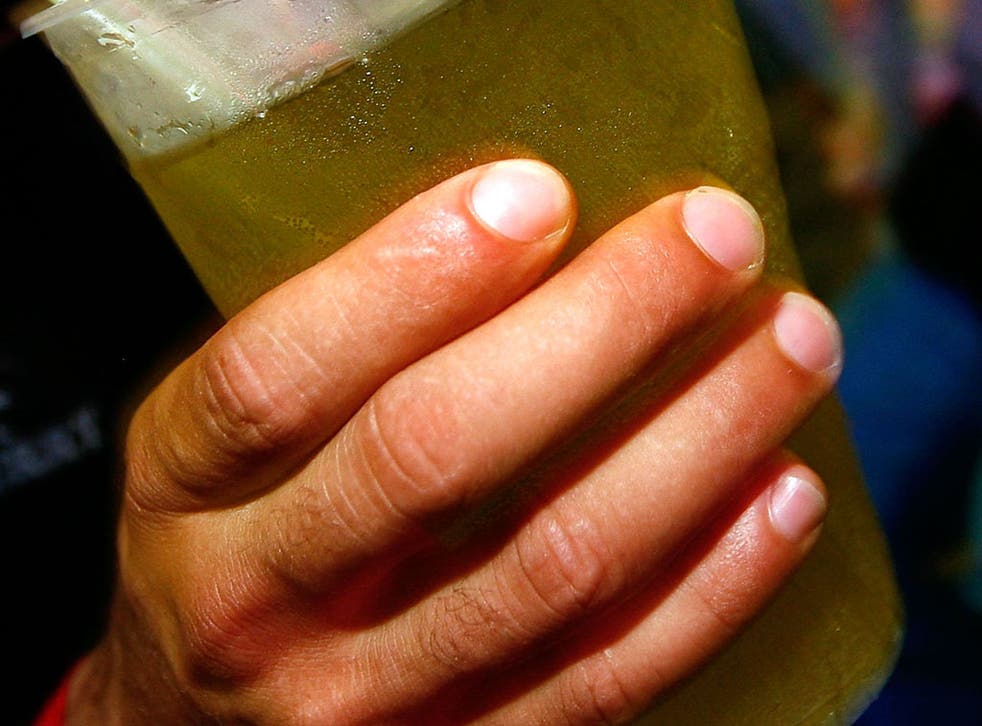 Lawyers love to ruminate about the consequences which could, in theory, flow from a breach of the area of law in which they specialise. This predilection was exhibited recently on Legal Cheek where a debate erupted last week about the legality of a trainee solicitor's decision to swallow a live goldfish as part of a Neknominate challenge. Eventually it was concluded that such an action may "fall within the 'normal course of fishing'".
Of course, in these heady days of spiralling Neknomination one-upmanship, swallowing a goldfish is — a mere week after the poor pet met his end inside the controversial lawyer-to-be — now considered rather passé. Subsequent Neknominate responses have included the swallowing of a pint containing, amongst other things, lager, vodka, dead mice, grasshoppers and spiders, and another filmed mid-flight by someone clutching the controls of a light aircraft. In such a crazed environment, it is unfortunately no surprise that eager-to-impress youth have sought to wow pals with feats that place their health in danger. Tragically, as the emphasis has shifted to stronger forms of alcohol, five young men have died.
Re-enter the lawyers. On Sunday solicitor Julian Young, claimed that people who Neknominate a friend could leave themselves open to criminal charges if the nomination results in death.
"At the beginning of this no-one knew what was going to happen...[But] If a person knew, because of all the publicity and said, 'I have been watching it on the news, I nominated my mate and thought he would be all right but knew there was a risk' you could have grounds for a prosecution. It might be manslaughter," Young told Wales Online.
Note the distinction Young makes between people who participated in the early days of the craze and didn't realise it may result in deaths, and those who are still Neknominating despite knowing the risks. In doing so, he seems to be suggesting that prosecuting someone for manslaughter would be possible because the subsequent events which befall the victim are reasonably foreseeable.
But is knowing that the person you nominate to swill booze could, in theory, die really enough to bring the might of the law into action against you?
One of the country's preeminent authorities on social media prosecutions reckons not. While Twitter Joke Trial barrister John Cooper QC believes the idea of manslaughter by Neknominate is "an interesting academic debate", he told me that he would be "flabbergasted if they decided to prosecute someone simply for putting out a dare" — although he says that a dare arising out of a campaign of consistent harassment could potentially give rise to other avenues of prosecution.
What makes the Neknominate manslaughter debate slightly different, adds Cooper, is that it is taking place in the public arena — a space which has, of late, made the Crown Prosecution Service (CPS) rather jittery and prone to act unpredictably. But having "got their fingers burned" on the Twitter Joke Trial (where an accountant was prosecuted, and then had his prosecution quashed, for jokingly threatening on Twitter to blow up Robin Hood airport), Cooper reckons that the CPS have become "far more careful" about the high profile social media cases which they elect to prosecute.
Cooper's words are echoed by those on the front-line of criminal law. Oliver Kirk of Old Bailey Solicitors views the process of Neknominate as analogous to a situation where a person passes a syringe to someone else who proceeds to die of a heroin overdose. "This type of case can lead to arrest for manslaughter, but I have never seen one which has involved formal charges being issued," he says. Ultimately, Kirk explains, the decision to prosecute such cases depends on what is perceived to be in the public interest, with the relative scarcity of possible overdose manslaughter cases precluding further action.
With Facebook timelines steadily emptying of Neknominate clips as the trend loses momentum among all but the most determinedly laddish, expect the CPS to refrain from making any potentially headline-grabbing moves, and the attention of philosophising lawyers to quickly move on to a new topic.
Alex Aldridge is the editor of Legal Cheek
Join our new commenting forum
Join thought-provoking conversations, follow other Independent readers and see their replies